Chemistry: B.S. & B.A.
Chemistry is more than the study of chemical reactions. Chemistry is everywhere! Does how something is held together pique your interest? Whether you want to study rocket science, medicine, forensics or countless other things you have yet to even discover, you might consider being a chemistry major.

At Ouachita you will become a chemist, but, more importantly, you will become a scientist that applies your critical thinking and research skills to bettering society, no matter the field you pursue. Whether in a laboratory, a classroom or at the forefront of solving complex scientific problems, you will not be able to unsee the everyday value and impact of chemistry.
Keep up with Ouachita Chemistry on social media
Job or Graduate School Placement of Chemistry Majors Since 2015
Student Research Presentations Since 2015
Dollars Earned in Research Grants Since 2015
Publications and Presentations by Chemistry Faculty
Degree Options:
choose your path
The B.S. in chemistry provides enough flexibility in coursework and requirements that students pursuing this degree can easily add a double or even triple major. This allows students interested in professional studies, including medical school, to study both chemistry and biology at higher levels to provide them an advantage in their post-graduate studies.
The B.S. Professional Chemistry Program includes enough work in mathematics, physics and chemistry to prepare the student effectively for graduate study and to provide the minimum requirements for a career as a professional chemist. This program is our most rigorous chemistry degree and students that pursue it are highly competitive applicants for graduate and professional schools, including medical school.
The B.A. in chemistry provides enough flexibility in coursework and requirements that students pursuing this degree can easily add other majors and minors outside the School of Natural Sciences. This program is ideal for those interested in pursuing patent law, scientific writing, environmental health and safety or public policy.
The B.A. Chemistry Teaching Program includes a double major in chemistry and secondary education, ensuring that students take all the required classes for both degrees so they are prepared to take the PRAXIS and become certified teachers.
A minor in chemistry provides a solid background in chemistry for students choosing to major in another natural or social science. The minor requires only 18 hours of coursework, so it is also well suited for those interested in chemistry but choosing to pursue a career in another field.

All chemistry majors feature research opportunities to prepare our students for their chosen career paths and better distinguish them from other graduates as they apply for further educational opportunities and jobs.
In their words
hear from a faculty member & student
"My wonderful mentors and faculty in Ouachita's chemistry department influenced me significantly and taught me how to think critically to recognize patterns, work hard and have a good attitude, all while also still encouraging us to take the time to stay curious and to have fun – very important skills necessary for being successful as a general surgery resident at a very busy trauma/burn center in Southern California."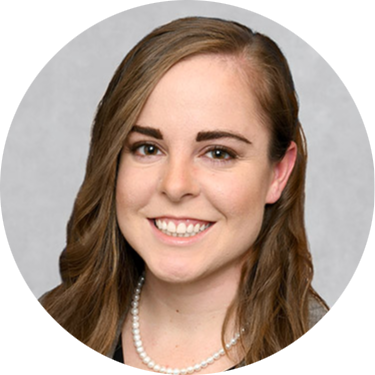 Crista Horton
M.D., 2014 professional chemistry and biology graduate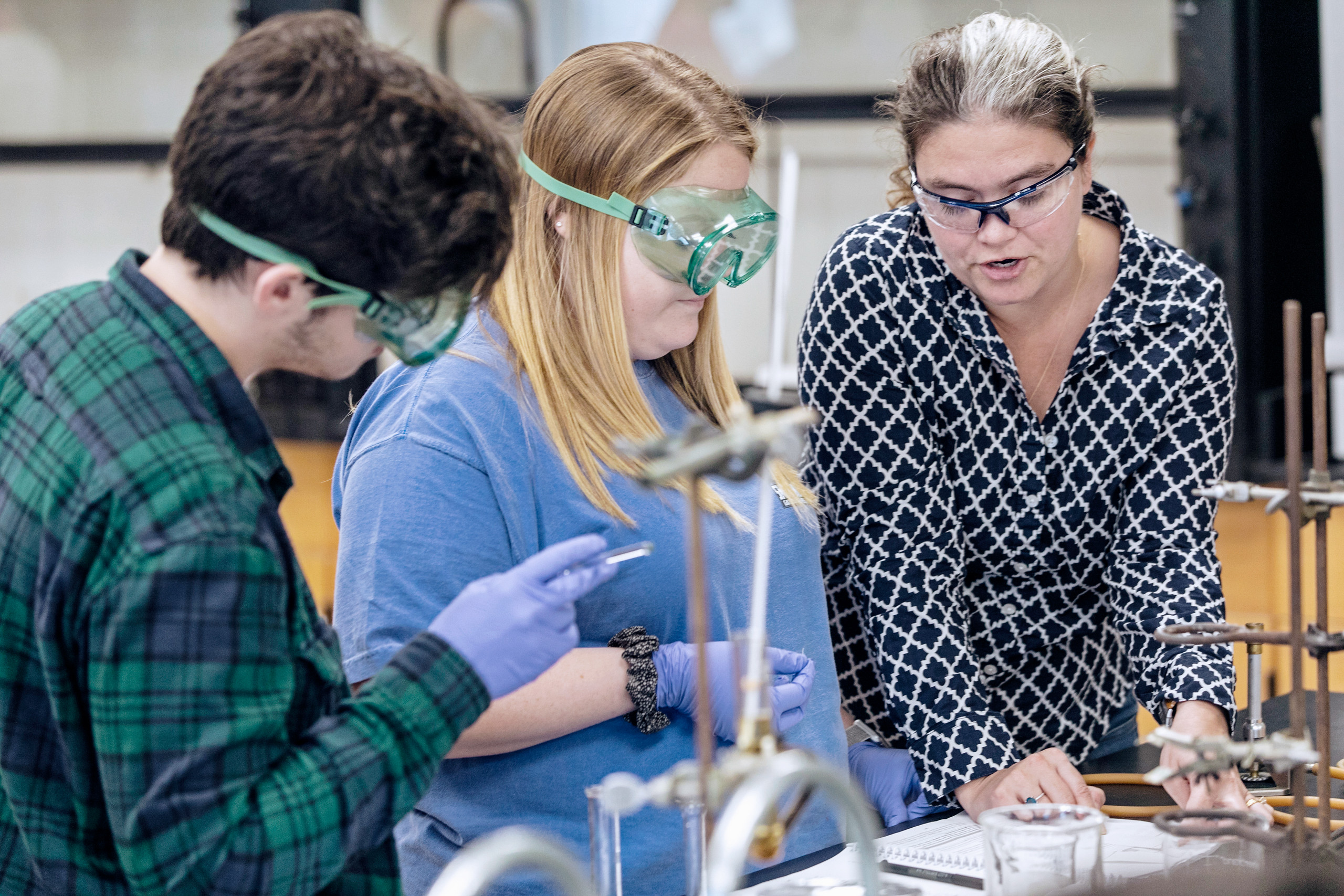 NETWORK & BE CHALLENGED BY OTHER STUDENT CHEMISTS
Our American Chemical Society (ACS) student chapter has been recognized at regional and national levels over the last 20 years for actively serving our community. Our chapter hosts service and professional development events as well as fun social activities. ACS is also a great way to form friendships – not to mention study groups – with your peers and to network with other chemistry students and professionals that you will keep in touch with post-graduation.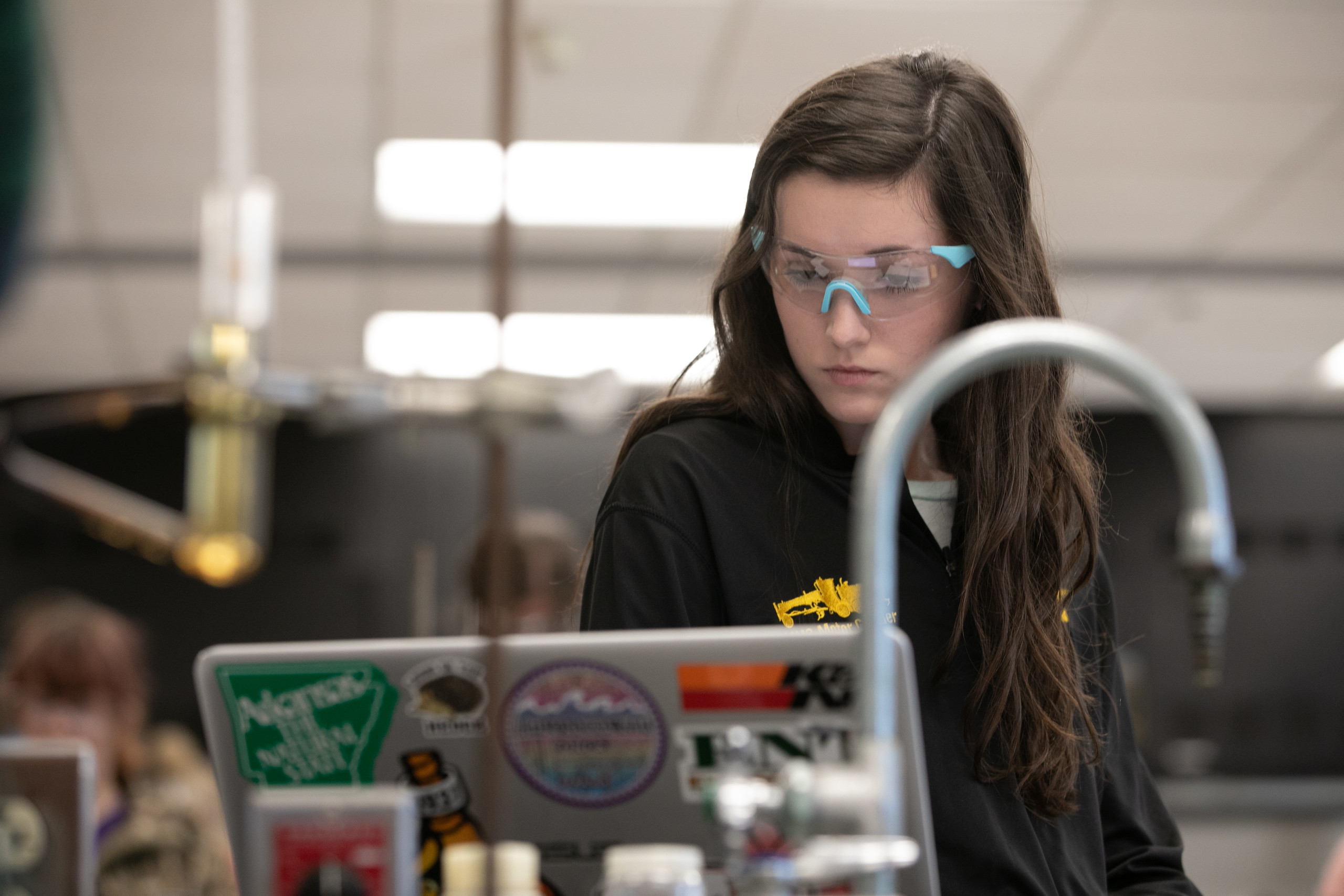 GROW IN CONFIDENCE LEARNING EXPERIMENTAL TECHNIQUES
One of the classes you will take as a chemistry major is our Experimental Techniques class. Your major culminates in this course, where you will apply the subdisciplines of chemistry you've been learning in an independent research project. You will tackle a real-world research topic – without training wheels – in a professional lab setting with your peers and professors acting as a guide.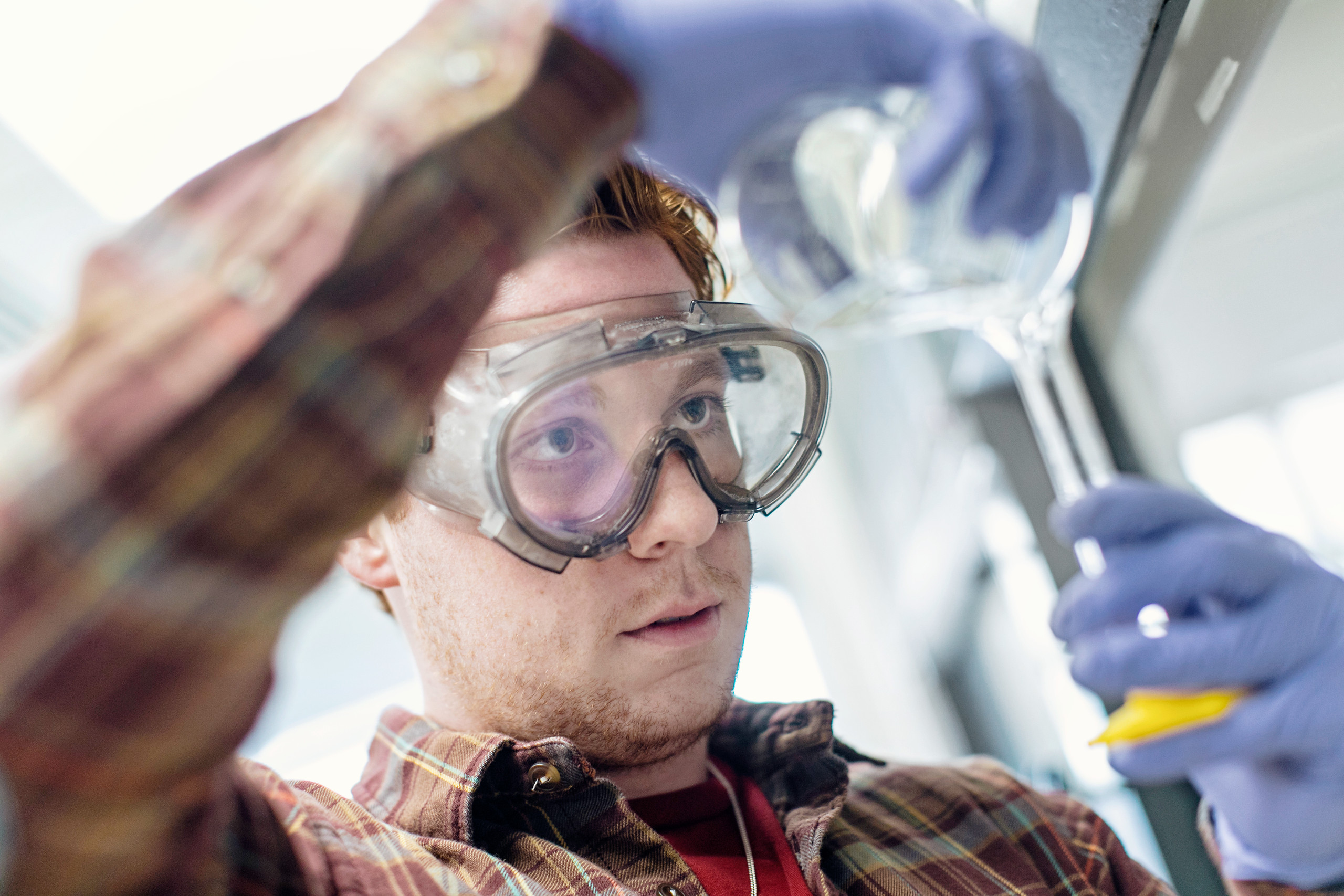 BE IN THE NEXT GENERATION OF RISING CHEMISTS
If you plan to study chemistry at Ouachita, you will be personally invested in and challenged in a way that will prepare you for professional studies or a career. What's more, our graduates have won Fulbright Awards, received fellowships and attended such graduate and professional schools as Boston College, Carnegie Mellon, Notre Dame, Purdue, Rice, Stanford, Texas A&M University, University of Tennessee and Washington University at St. Louis.
GEEKING OUT OVER CHEMISTRY
is our natural state.
In addition to the challenging, hands-on learning you will experience in your chemistry classes, you should know that at Ouachita, we love research. A lot. Each year, Ouachita chemistry research students are given the opportunity to present their exciting research with fellow chemists at a national level, including the spring American Chemical Society National Meeting and Exposition. Whether through presentations or involvement in Gamma Sigma Epsilon chemistry national honor society or our campus' student chapter of the American Chemical Society, Ouachita chemistry majors have many opportunities to present their findings, network with others and share chemistry with the community through interactive outreach events.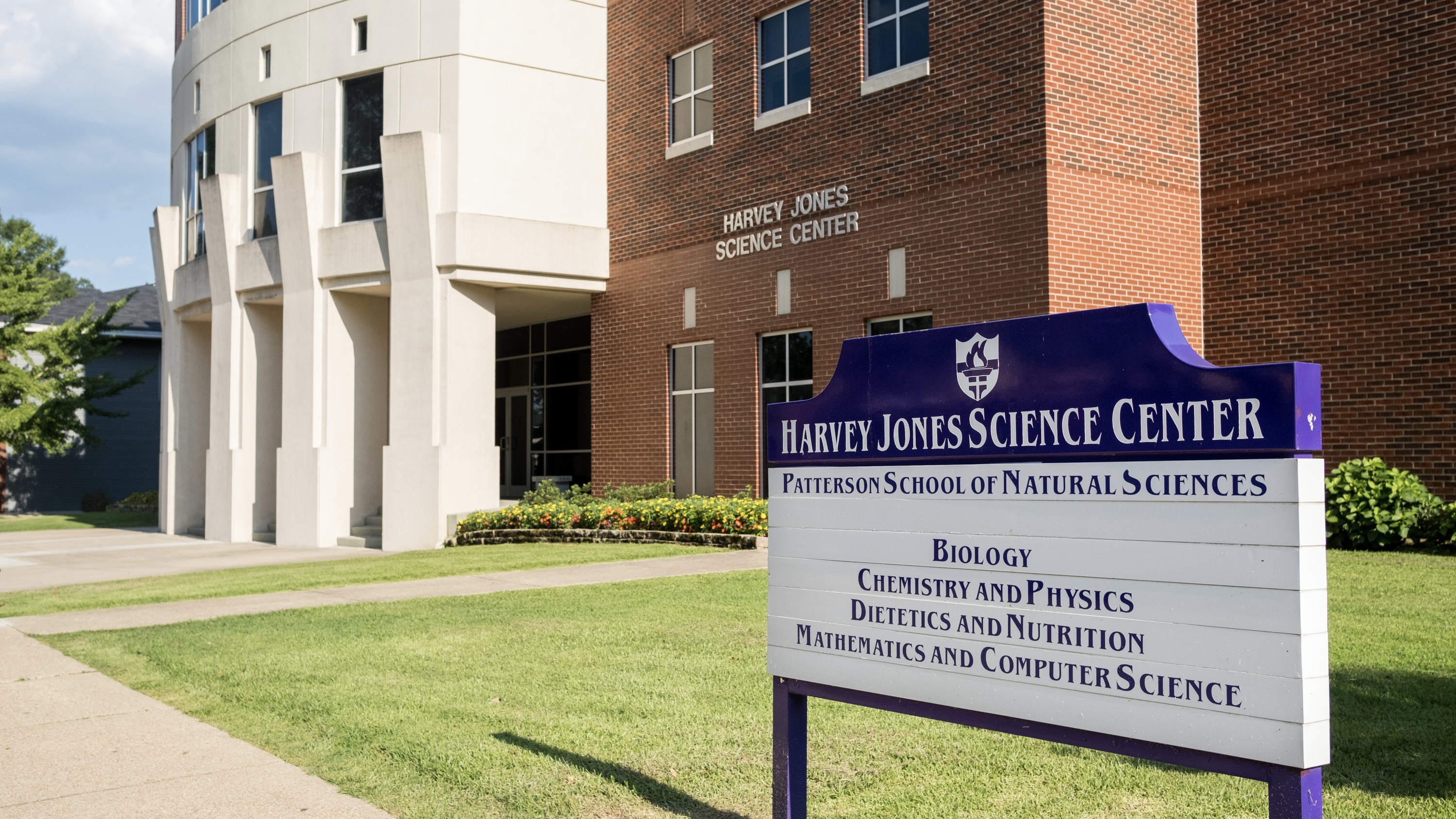 Ouachita senior Rebekah Wendt presents research at ACS national meeting
During the American Chemical Society national meeting, held March 26-30 in Indianapolis, Indiana, Ouachita senior Rebekah Wendt presented findings based on her research using polymers to prepare core-shell nanofibers.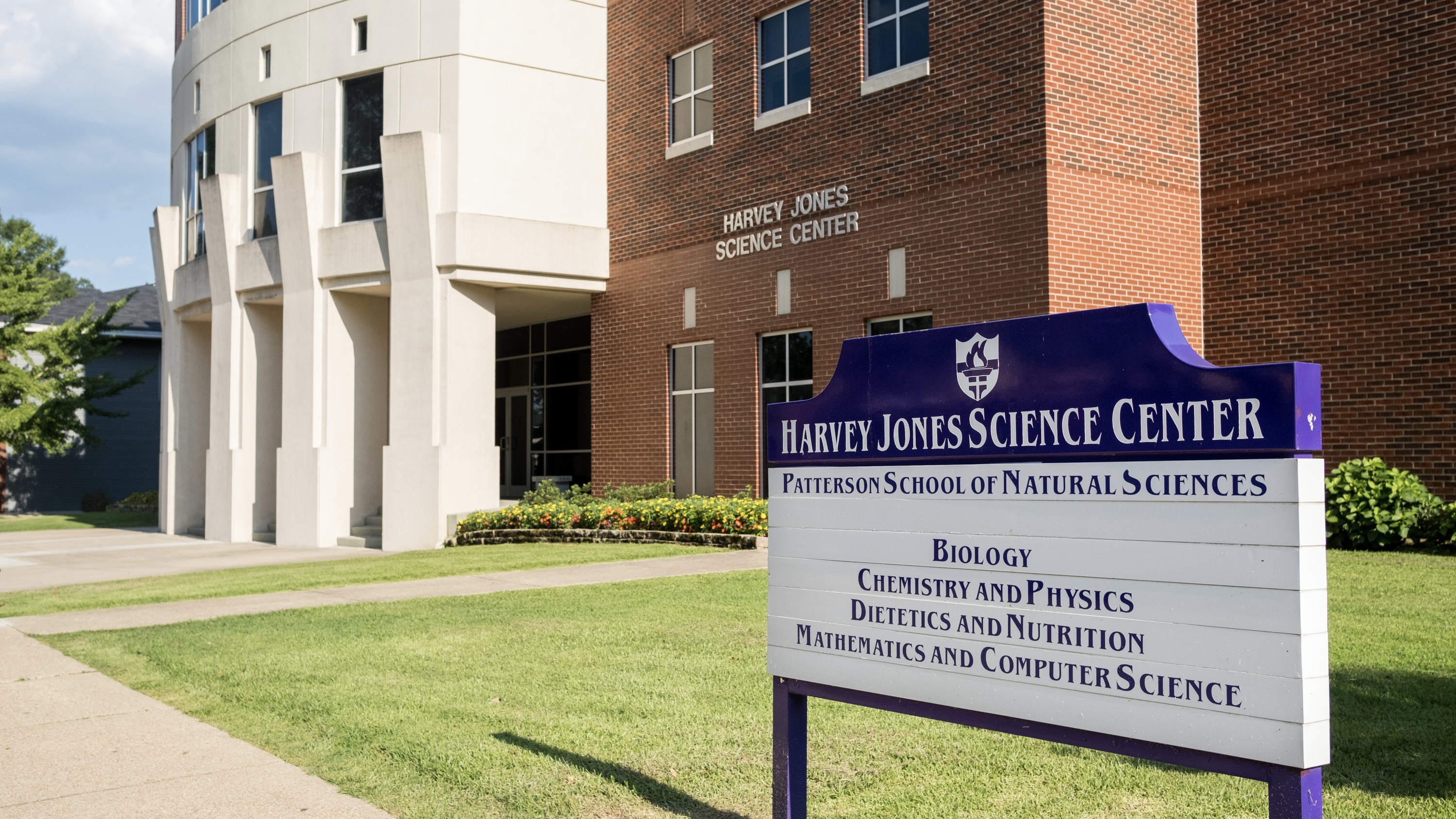 Ouachita senior Joshua Spiva publishes research paper in "Polymers"
Joshua Spiva, a senior biomedical sciences and chemistry double major from Magnet Cove, Ark., published a research paper in the scientific journal, "Polymers."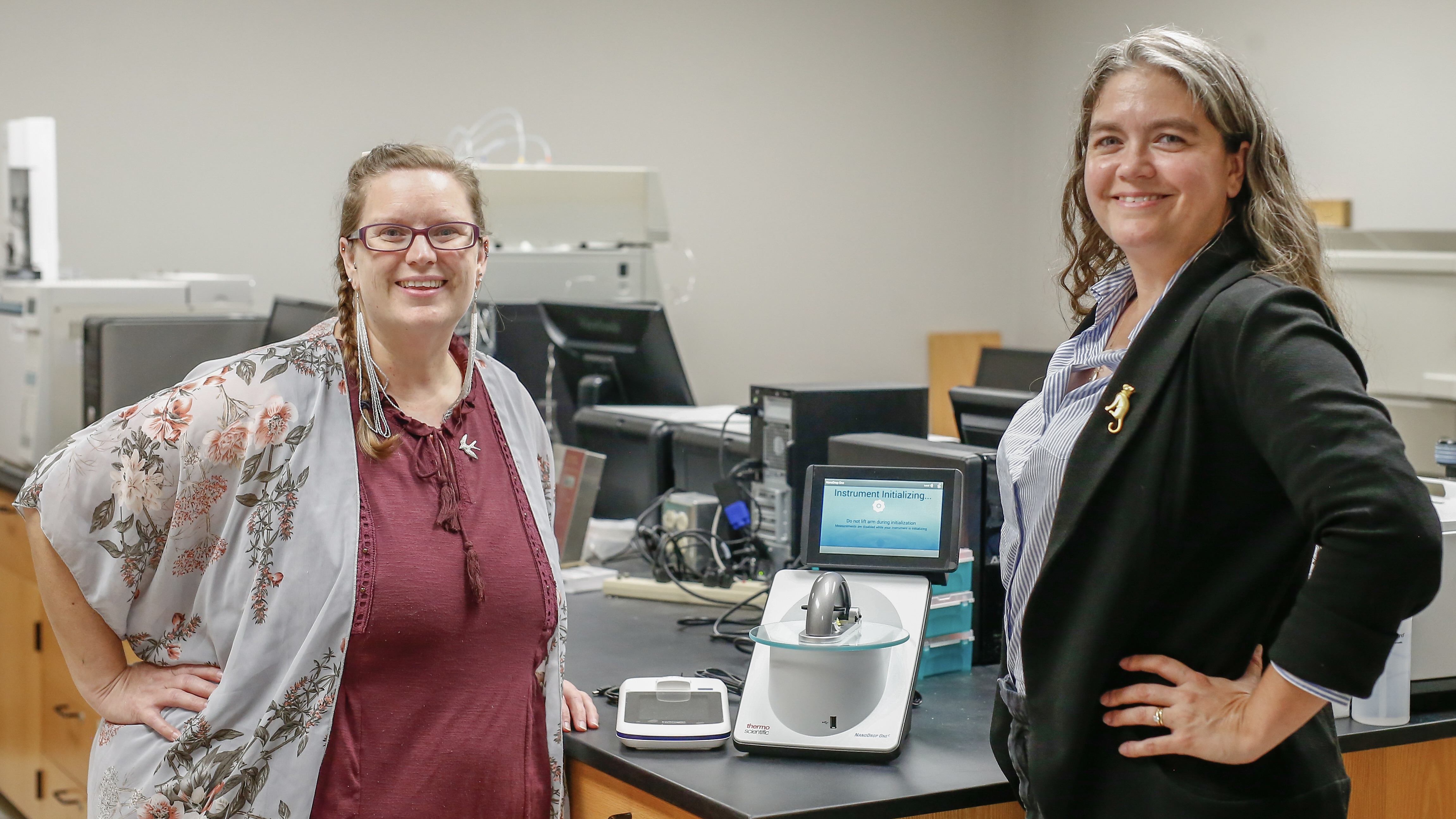 Hamilton, Hubbard use INBRE grant to bring new instruments to Ouachita chemistry program
Ouachita Baptist University chemistry instructors Dr. Sharon Hamilton and Dr. Sara Hubbard were awarded a $14,135 small instrument grant by the Arkansas IdeA Network of Biomedical Research Excellence (INBRE), which they used to purchase a spectrophotometer and a fluorometer for use by students in Ouachita's Department of Chemistry. The grant was made possible by the National Institute of General Medical Sciences in the National Institutes of Health.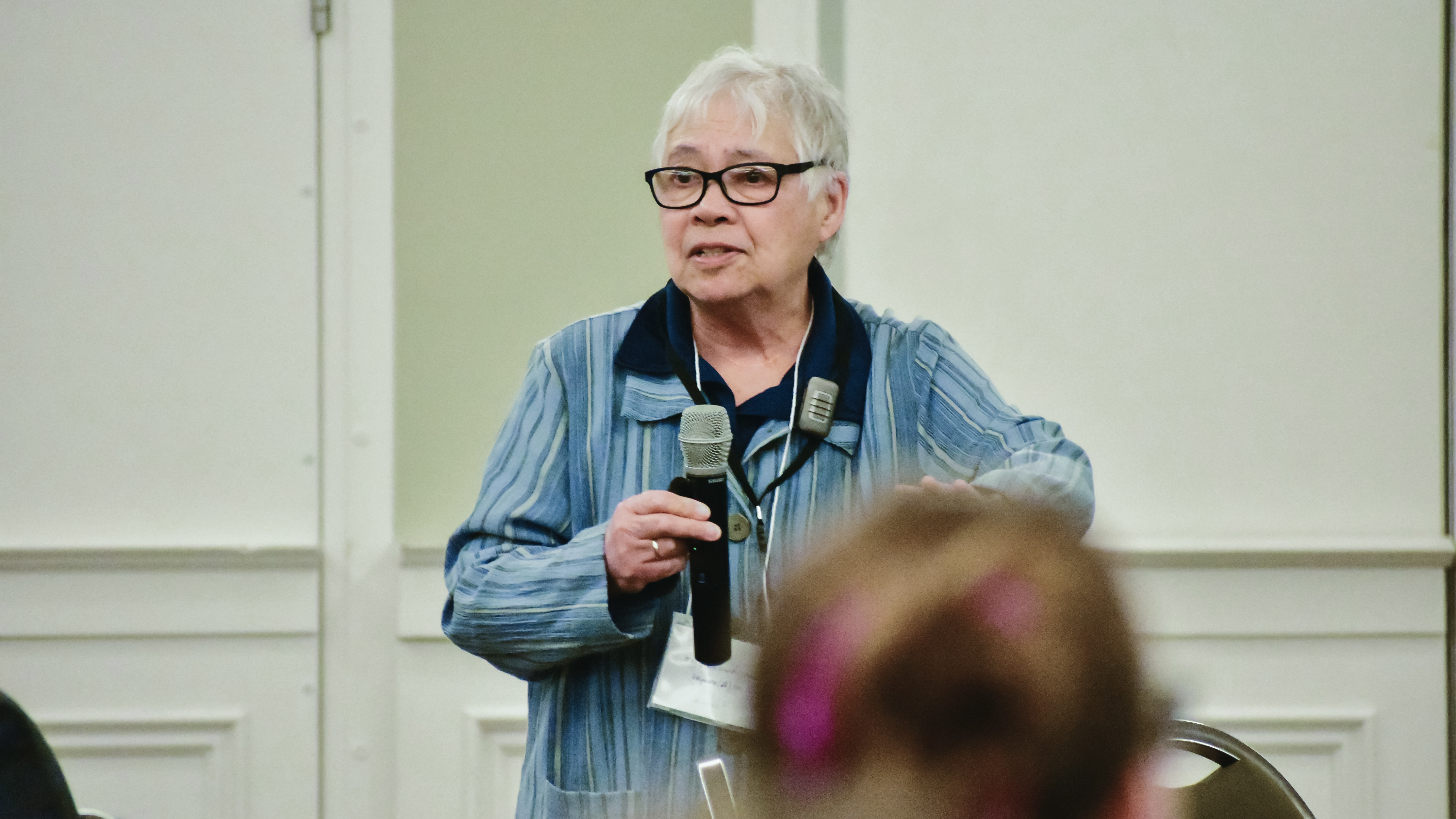 Orna connects chemistry, art and history during lecture at Ouachita
Ouachita Baptist University hosted Dr. Mary Virginia Orna as featured speaker for the 2022 Nell Mondy Lecture Series in April. Orna is professor emerita of chemistry and president of the Dwight D. Eisenhower Title IIA chemical education summer programs at the College of New Rochelle (New York).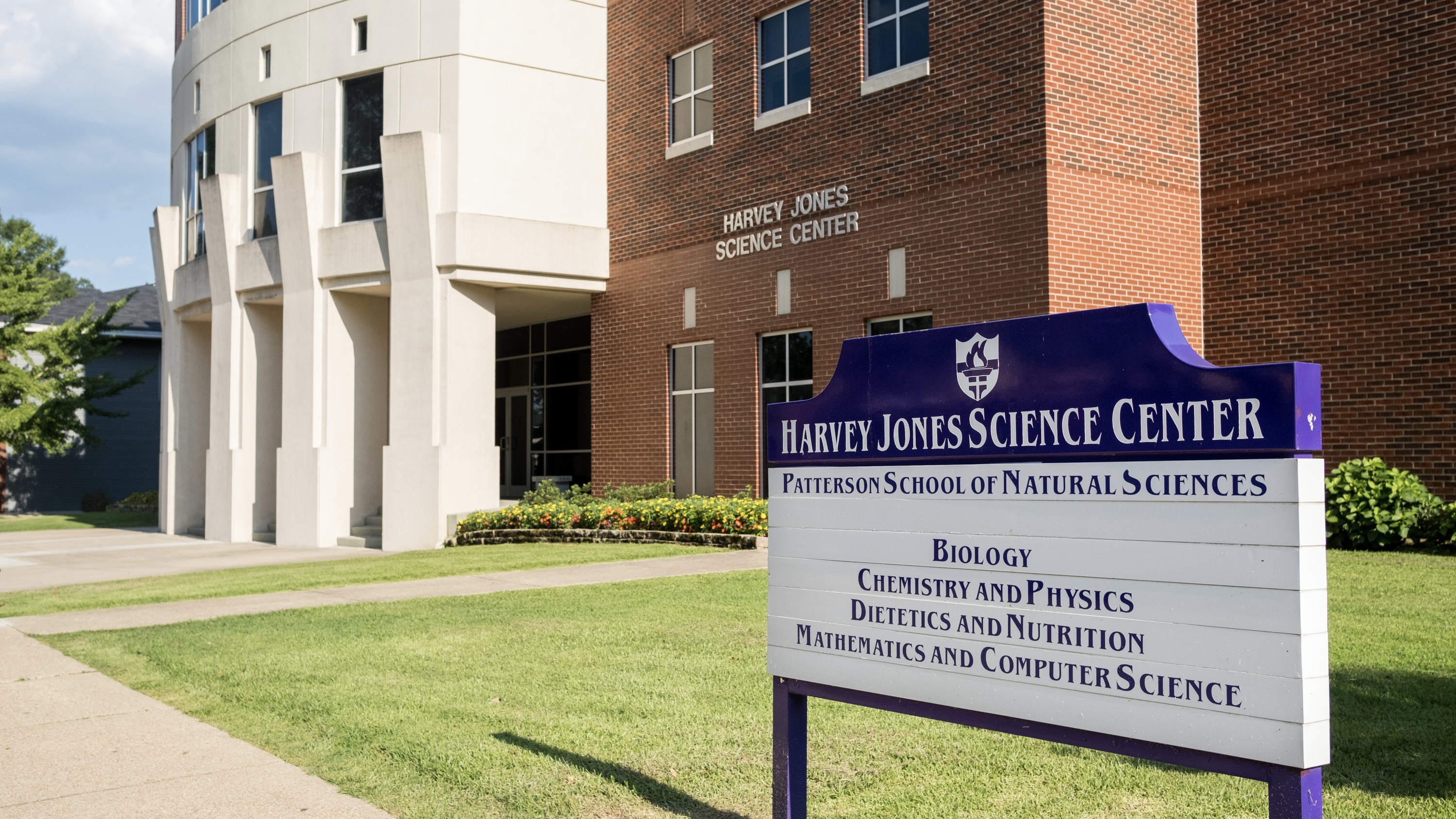 Ouachita chemistry students Clower, McCoy named Arkansas Academy of Science grant recipients
Ouachita Baptist University chemistry students Cori Clower and Aiiryel McCoy, both of Little Rock, have been chosen as two of the four students statewide to receive undergraduate student research grants from the Arkansas Academy of Science (AAS). AAS funds grants of up to $1,000 each spring to assist students with purchasing supplies for their research projects.
GET IN TOUCH
Have a question about Ouachita? Want more information? Shoot us a message!