Mathematics: B.S. & B.A.
Most people have some idea of what math is, but digging in deeply will show you that it is really about discovering absolute truth. Mathematics is more than just finding answers. It's proving those answers – using unassailable logic – to be undeniably true. Mathematics for you is a discipline, a journey … and it's fun!


With a degree in mathematics, you will be prepared for any career that requires logical reasoning – from science to law to business, or any number of disciplines. In fact, Ouachita math alumni are often hired before other majors in a variety of fields because their degree tells employers they can think deeply, reason carefully and solve complex problems.
Rate of Ouachita Math Graduates vs. the National Average
of Ouachita Math Majors Have a Second Major
Recent Math Graduates Found Jobs (2020)
or Fewer Students in Upper Level Classes
Degree Options:
choose your path
The Bachelor of Arts in Mathematics is designed to provide flexibility in scheduling, especially for students wanting to pair their mathematics major with additional study of a discipline outside of the natural sciences.
The Bachelor of Arts in Mathematics (Teaching Emphasis) is designed to prepare students for a career in secondary mathematics education. This degree trains students in mathematics while also providing a second major in Secondary Education.
The
Bachelor of Science in Applied Mathematics
is designed to provide flexibility in scheduling for those students wanting to pursue a second major within the Patterson School of Natural Sciences.
The department collaborates with Ouachita's physics and education programs to offer a Bachelor of Arts in Physics/Mathematics (Teaching Emphasis). This degree trains students in mathematics while also providing a second major in Secondary Education.
The minor in mathematics requires a minimum of 18 hours, at least six of which must be at the junior senior level.
In their words
hear from a faculty member & student
"Ouachita's Department of Mathematics helped shape who I am today. The courses of study stretched and challenged the way I think, for sure; but more importantly, my professors and classmates changed the way I live. The example of my professors genuinely caring for me is something I try to mimic to my own students today."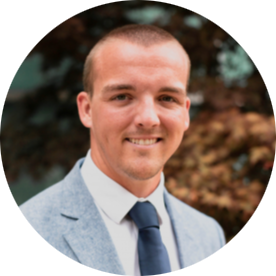 Luke Dawson
2018 graduate, who works as a geometry teacher & football coach for Shiloh Christian School in Springdale, Ark.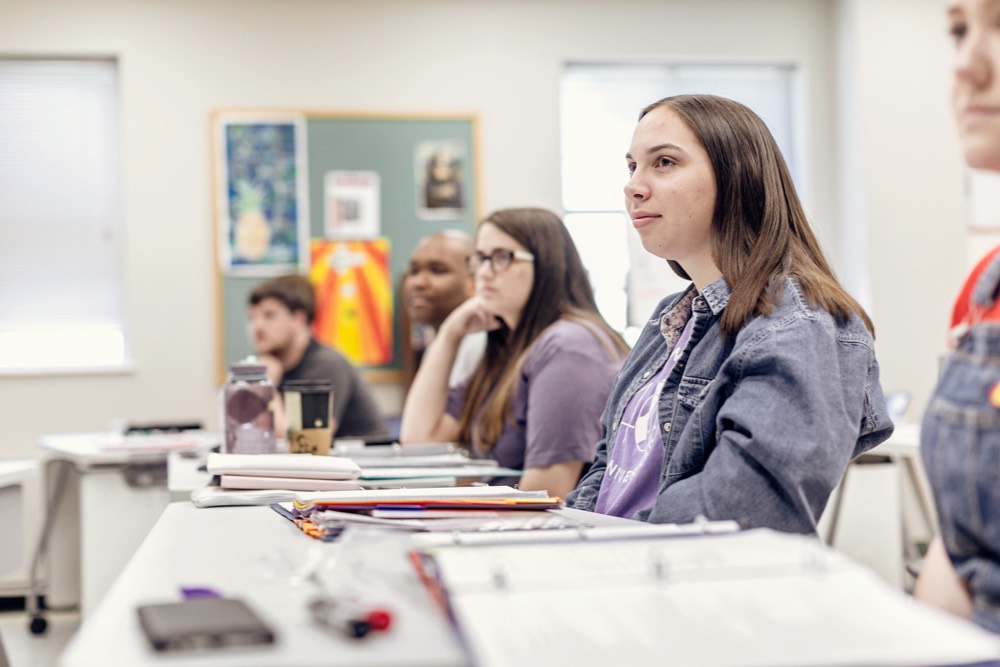 CALCULUS: BEEN THERE, DONE THAT
If you want to major in math, you've likely already taken calculus in high school. Unique to Ouachita is the fact that you will begin your undergraduate degree studying non-calculus mathematics much sooner than you would at another university; you will be introduced to continuous and discrete math. One of the first courses you will take in our program is Introduction to Cryptology, a rare opportunity at the freshman level.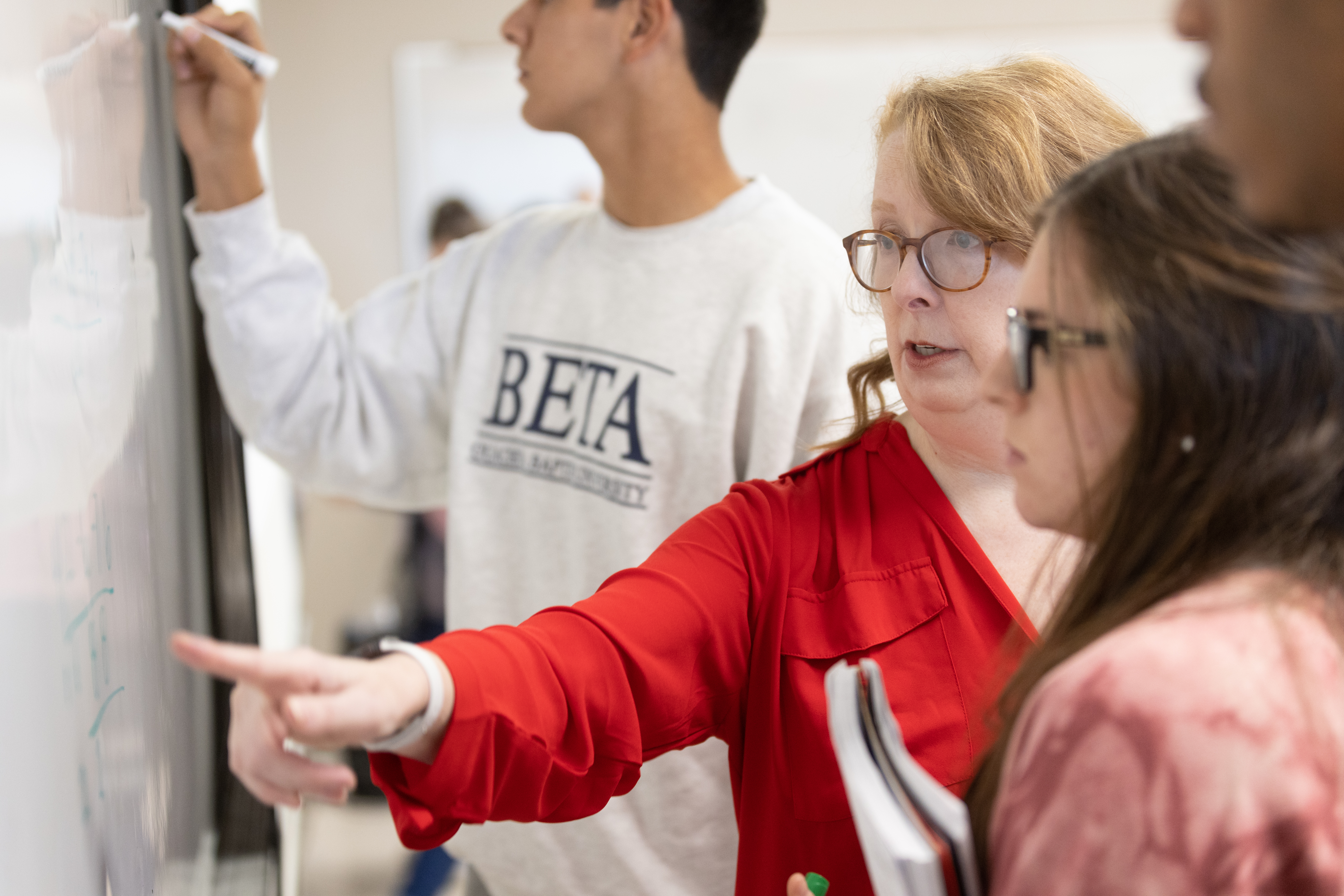 A FACTOR TO CONSIDER? OUR FACULTY
With extensive teaching experience at the high school and undergraduate levels, our math faculty know how to be good teachers. And unlike other institutions, at Ouachita you will take classes with the same professors multiple times. They will know you well enough to not only tailor your education to you but also to write letters of recommendation that give you an edge when you graduate.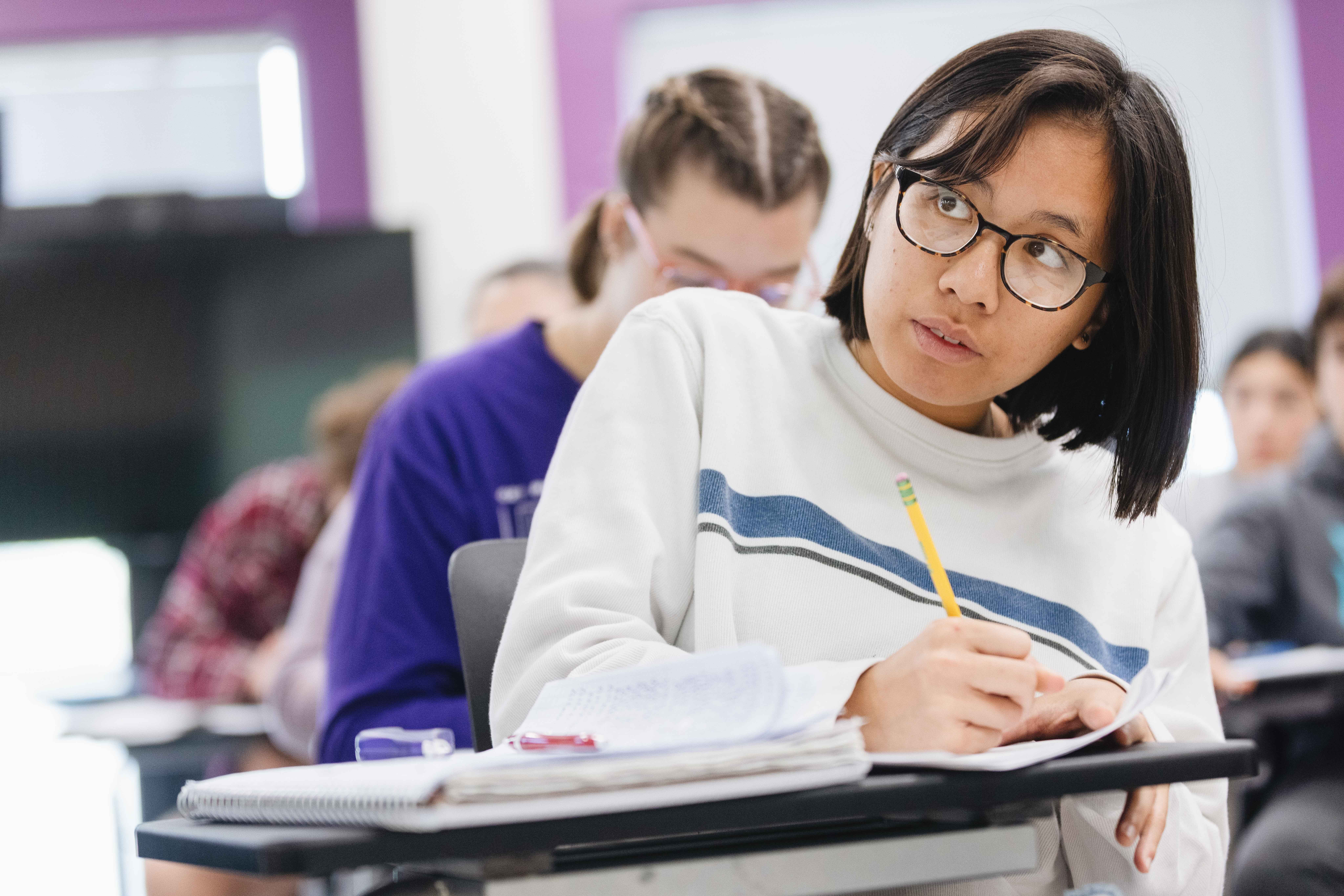 MATHEMATICIANS ARE OUR END RESULT
At Ouachita, you will encounter the breadth of mathematics, pure and applied, continuous and discrete. But that is only a slice of the pie. We want to develop your curiosity, as well as your confidence. In our Mathematical Scholarship class, for example, you will learn how to read professional literature, conduct your own research and communicate your results in writing and through speech – all the tools you will need to become a true mathematician.
CALCULATE YOUR INTERESTS WITH
real world experiences.
As a Ouachita math student, you will have exciting opportunities to apply your studies in the real world. For example, our students have participated in the Mathematical Association of America's Preparation for Industrial Careers (PIC) Math program, funded by the National Security Agency and the National Science Foundation, to analyze diagnostic data from Cygnus Flash X-Ray machines and help develop statistical models for nuclear studies at the Nevada National Security Site – not to mention presenting their findings and results at a national level. You will be challenged to pursue experiences that not only look great on your resume but also help you assess your career interests.

Ouachita's Patterson Summer Research Program sees record student participation, recognition
Ouachita Baptist University's J.D. Patterson School of Natural Sciences had a record number of 28 students conducting faculty-advised research during summer break through its Patterson Summer Research Program.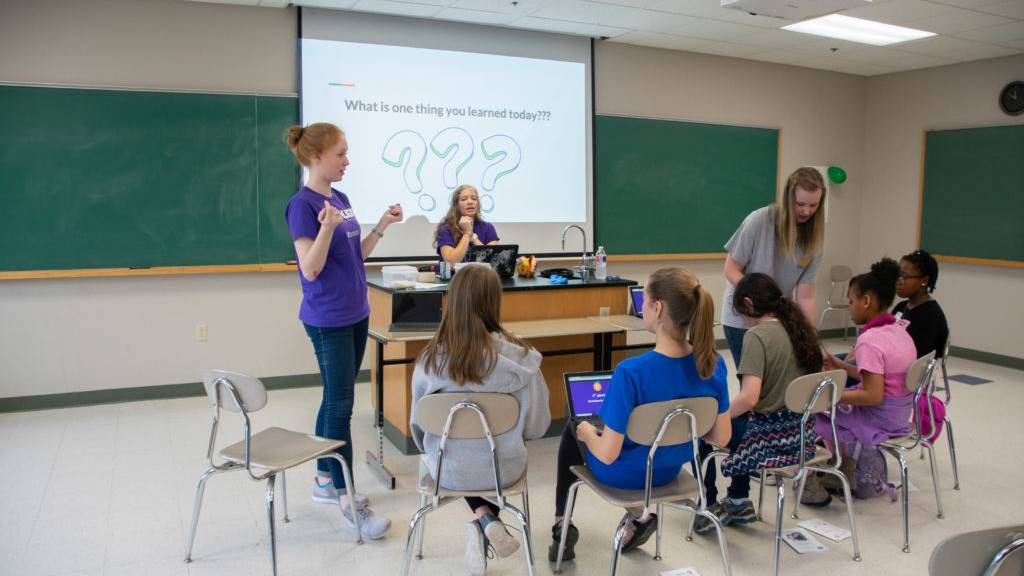 Teaching science meets Doctor Who
In March, the Patterson School of Natural Sciences hosted an event for local fourth through sixth grade girls called Girls in STEM (science, technology, engineering and math). The Saturday event was led by our class, Science for Elementary Teachers, and was an awesome chance for us to engage girls in the community and to help them feel empowered in male-dominated STEM fields.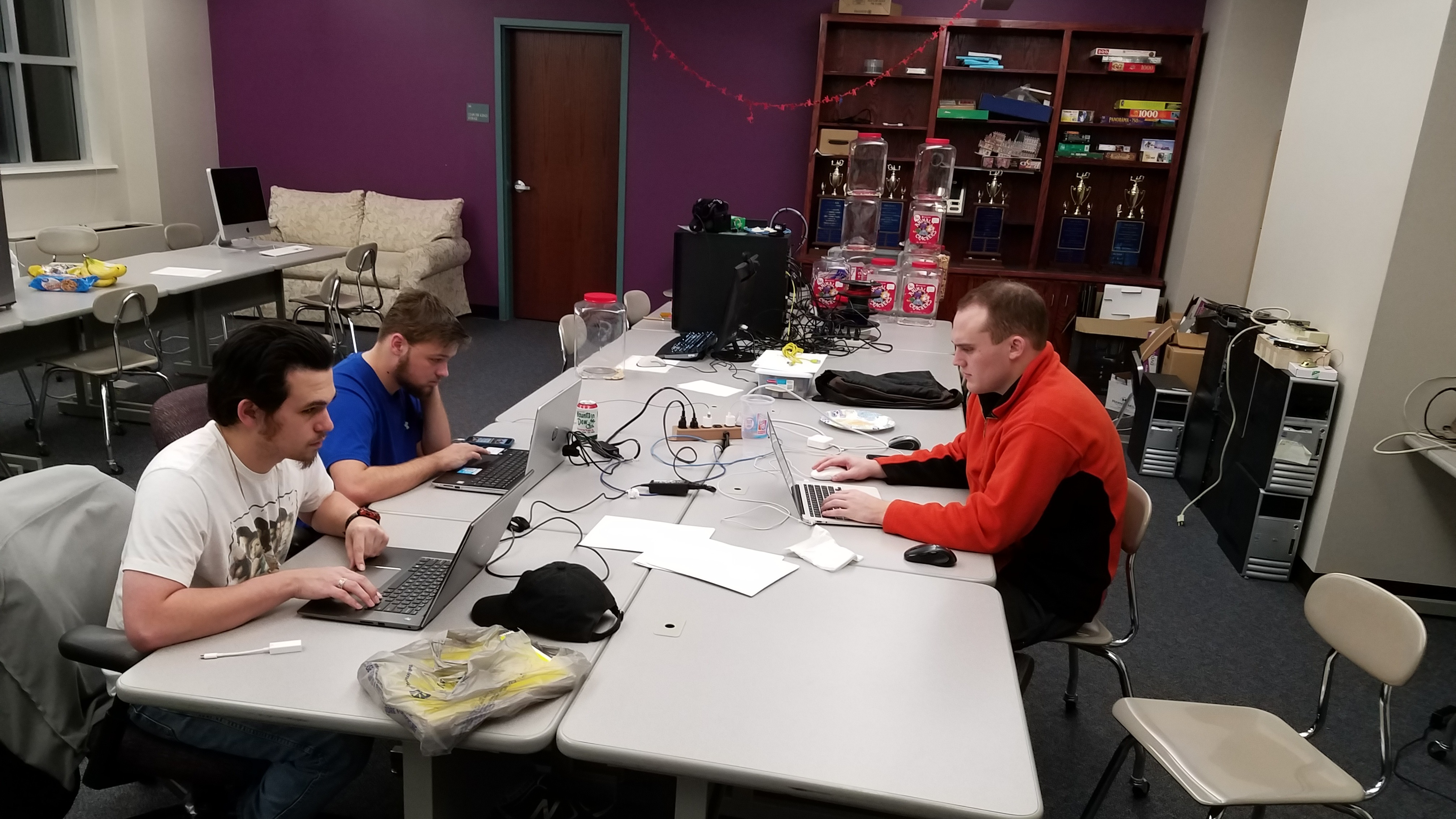 Programmed to serve
Computer science is studying how computers work, and how to tell a computer what to do. Dr. Matocha, professor of computer science at Ouachita, talked to me about majoring in computer science toward the end of my freshman year. After two or three meetings, I was sold and switched to computer science and haven't looked back since.
GET IN TOUCH
Have a question about Ouachita? Want more information? Shoot us a message!