Multicultural Student Programs
Motivate. Educate. Advocate. Celebrate.
The Multicultural Student Programs (MSP) provides support for students of color on campus through academic initiatives, cultural enrichment programs, student organizations, and connecting students to the alumni network. The program is committed to their success, and every effort will be made to ensure that each student's academic journey is a rewarding one.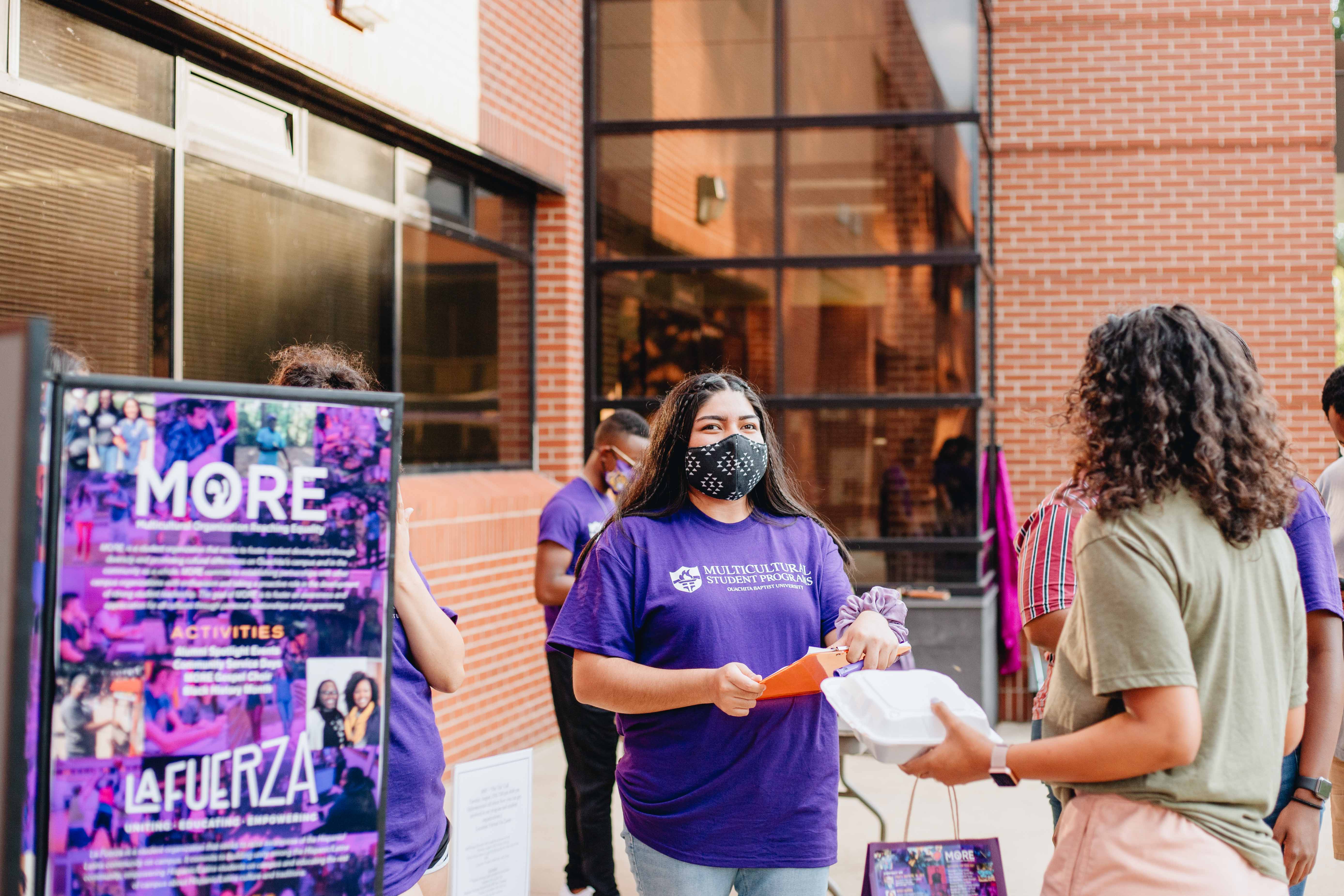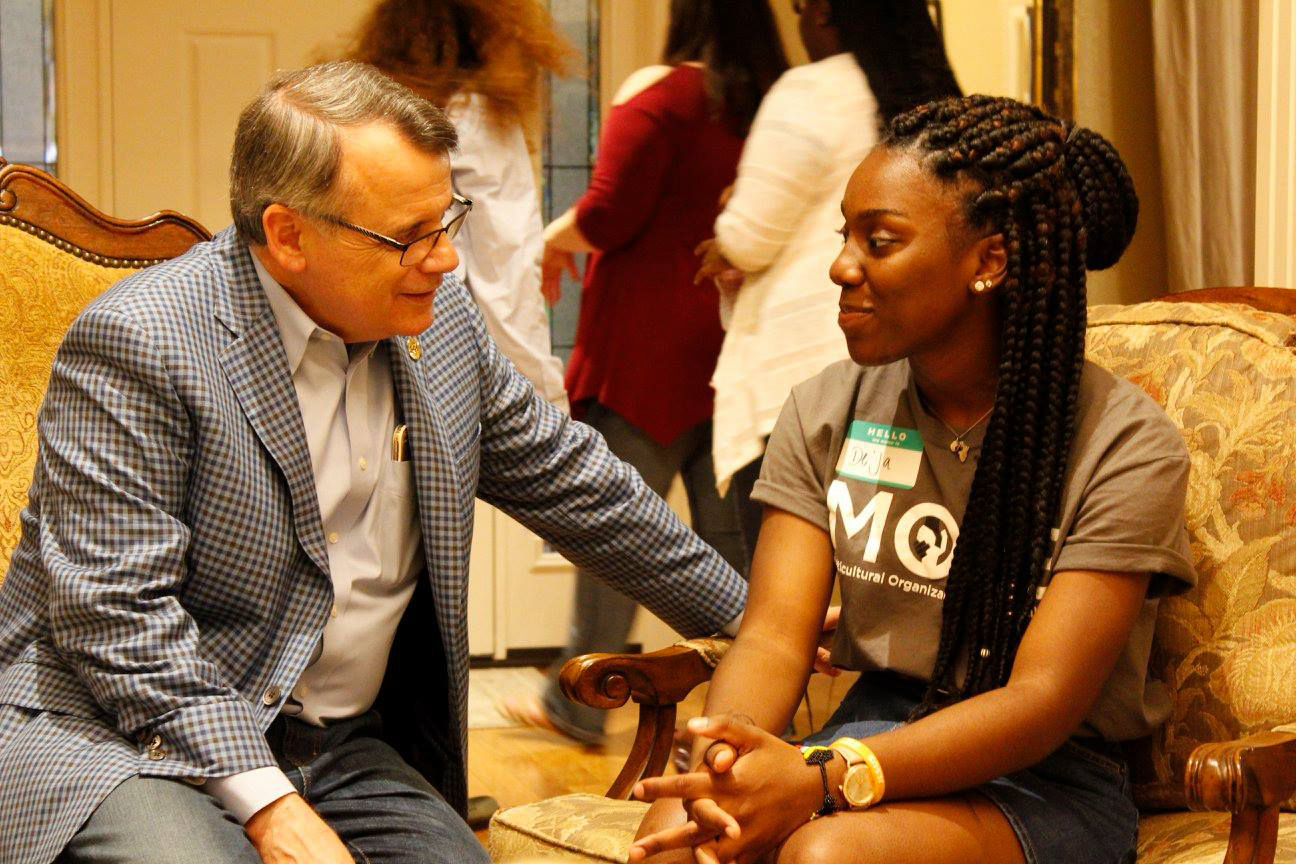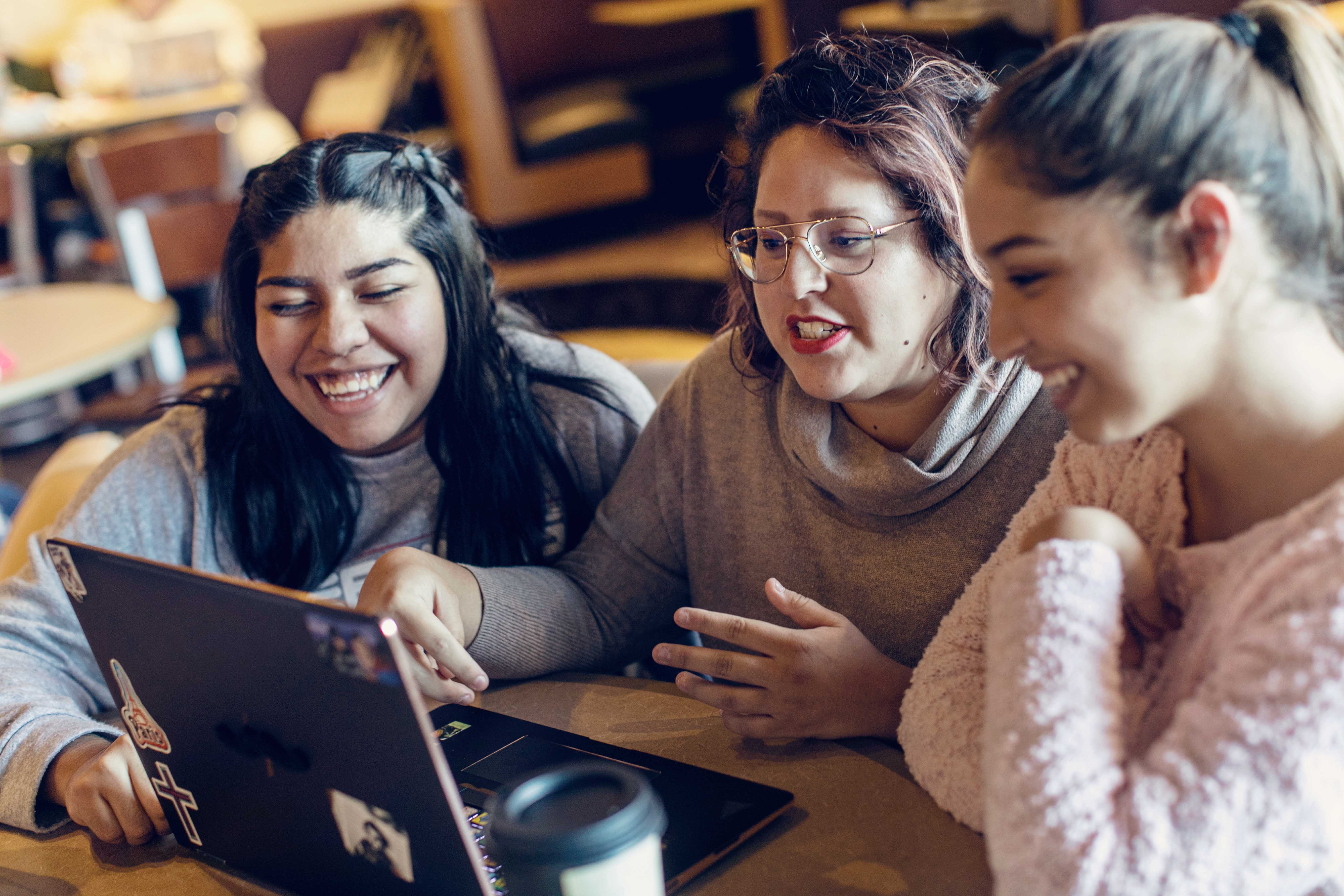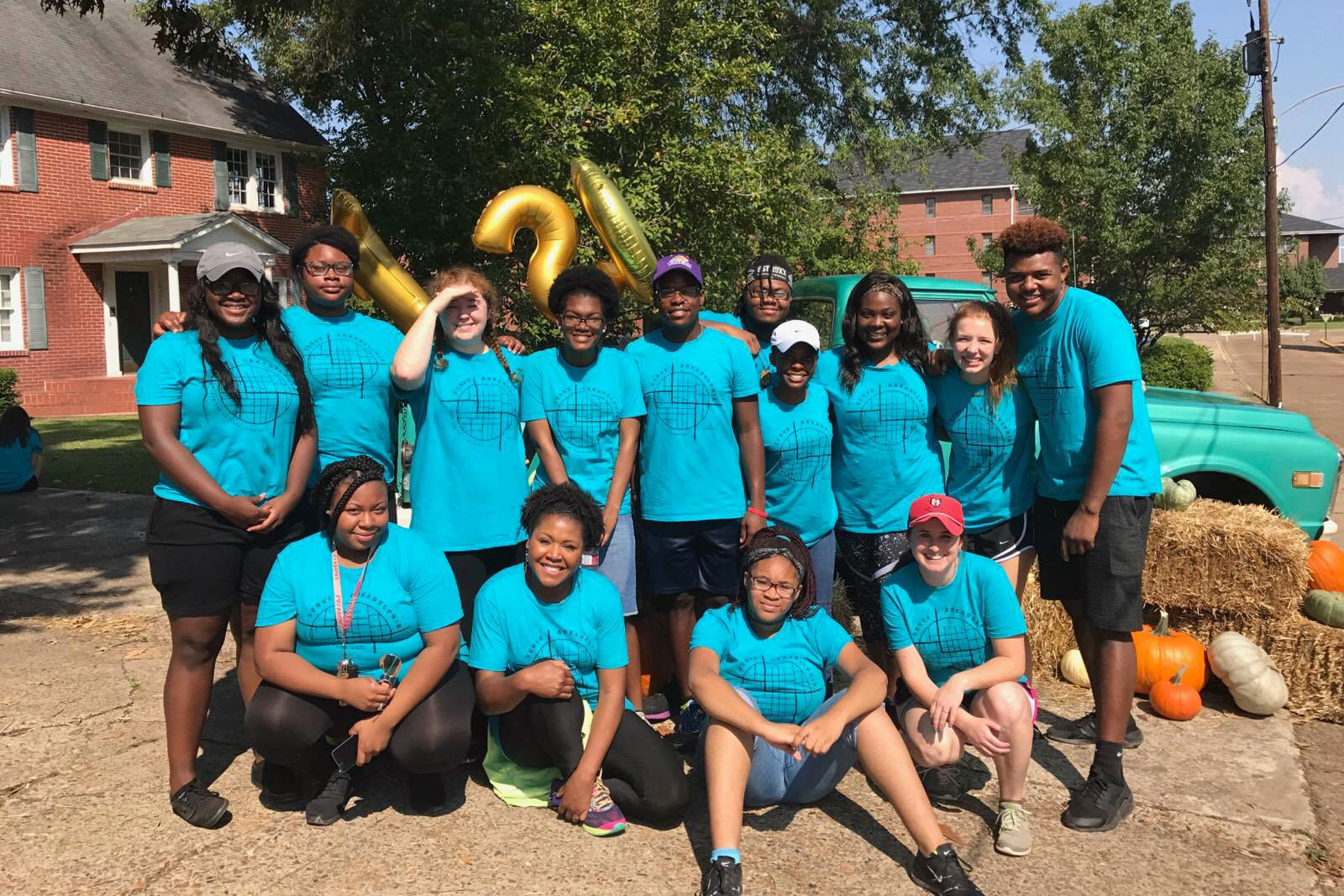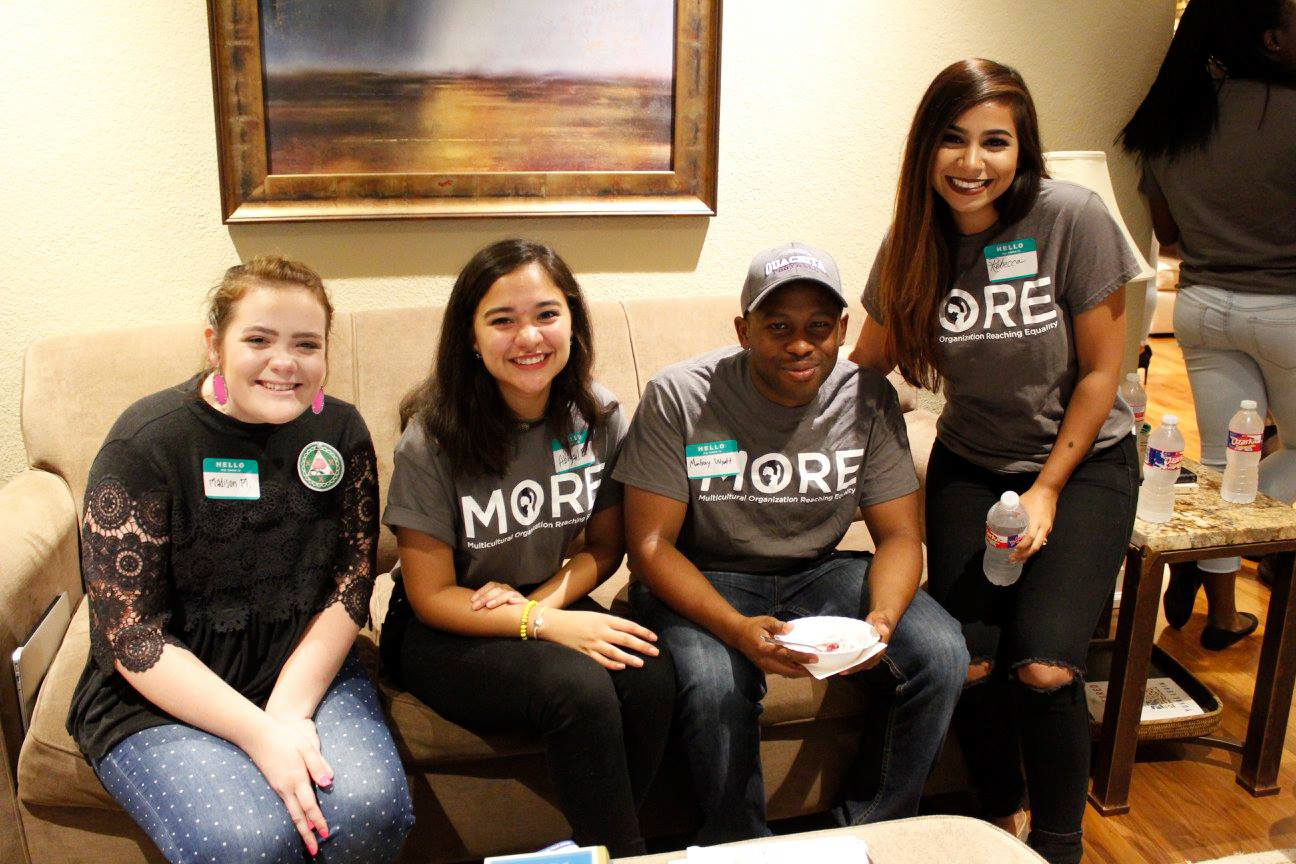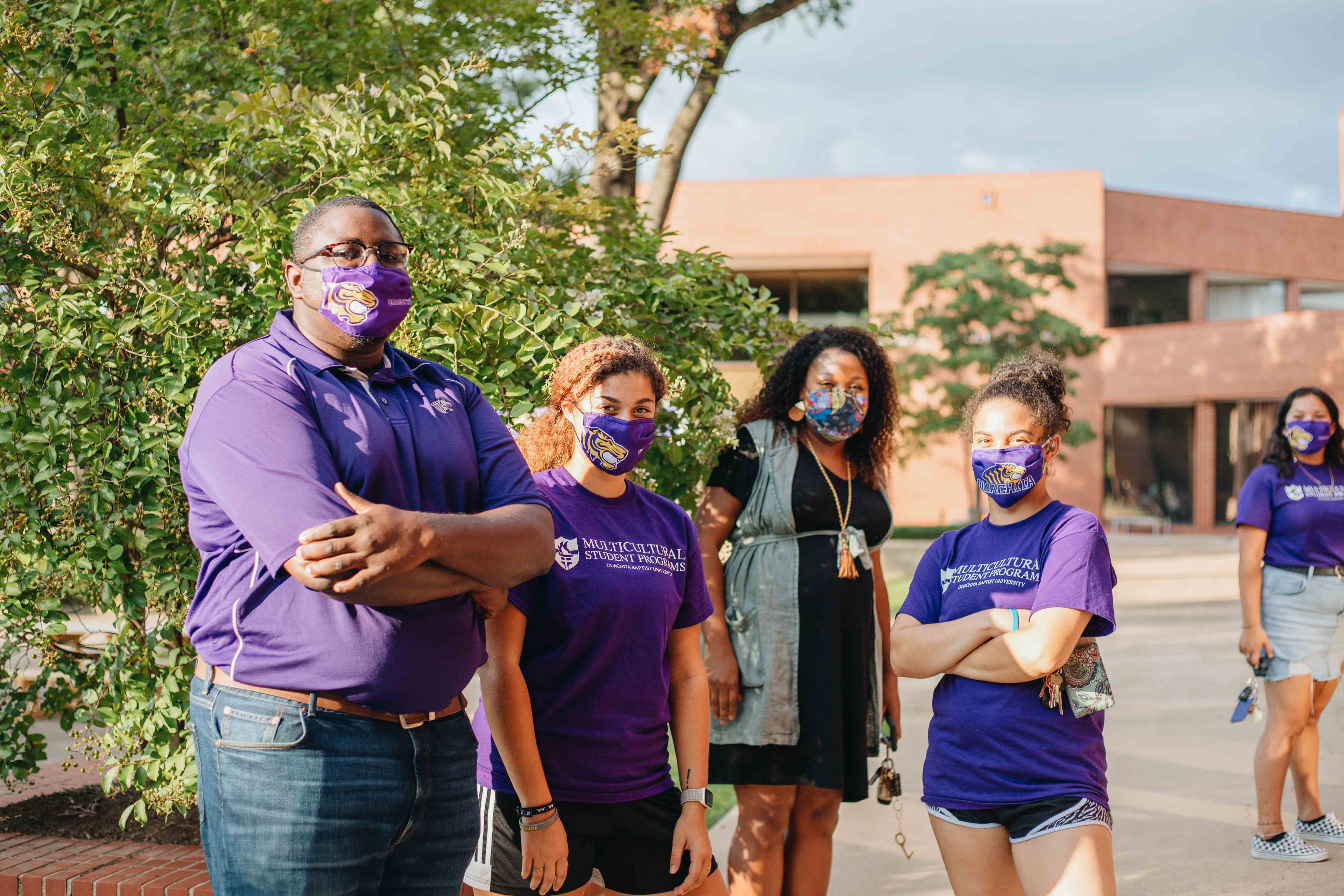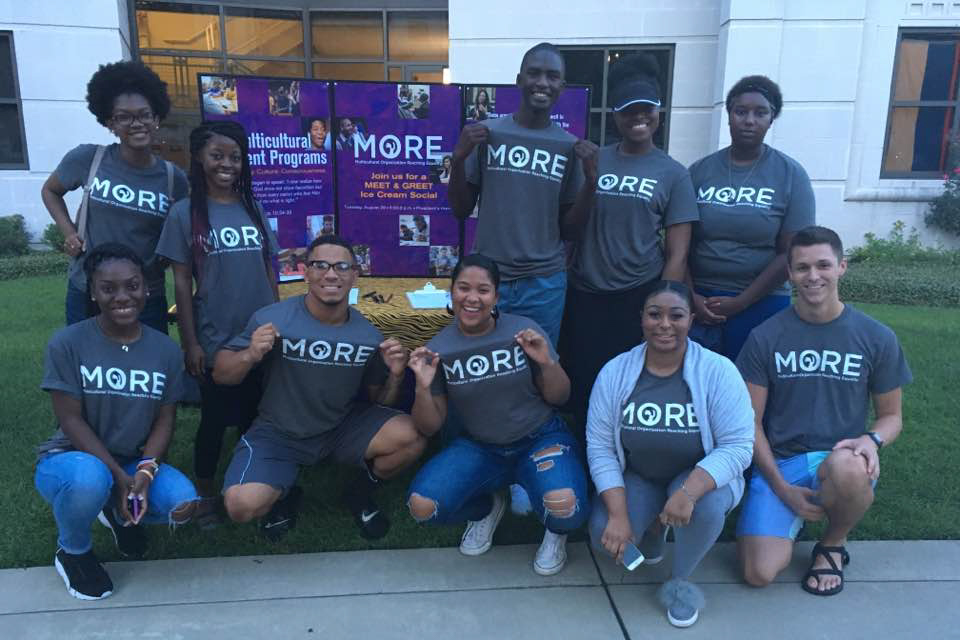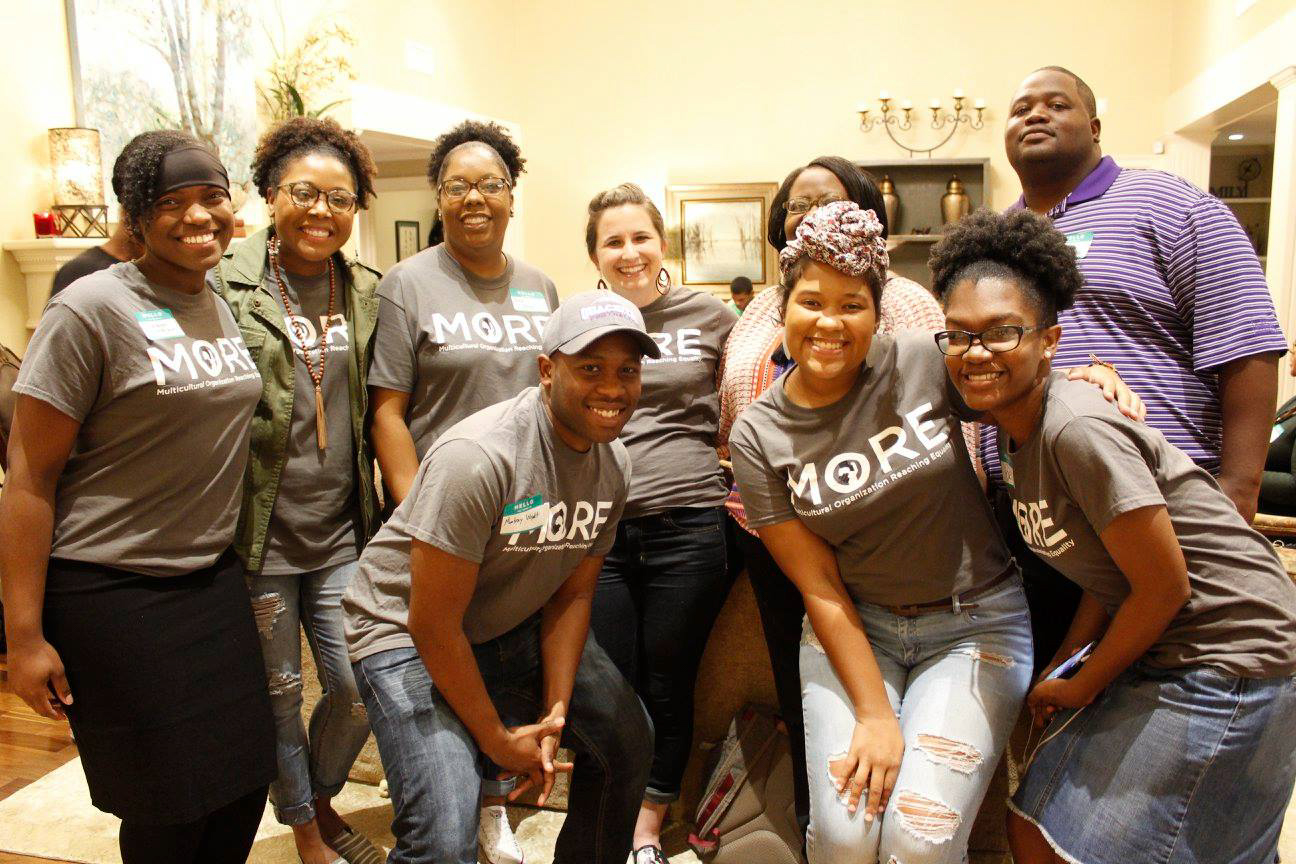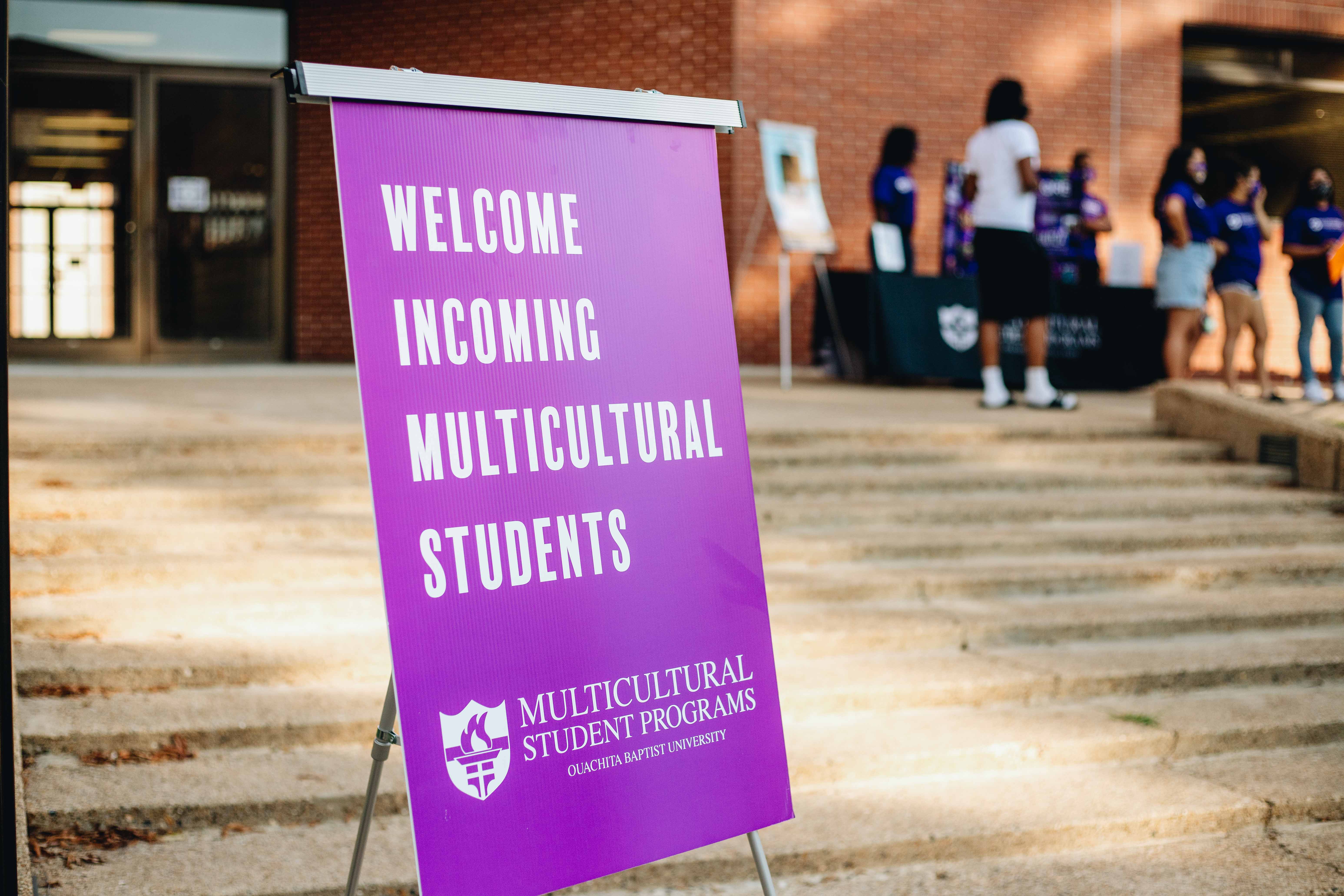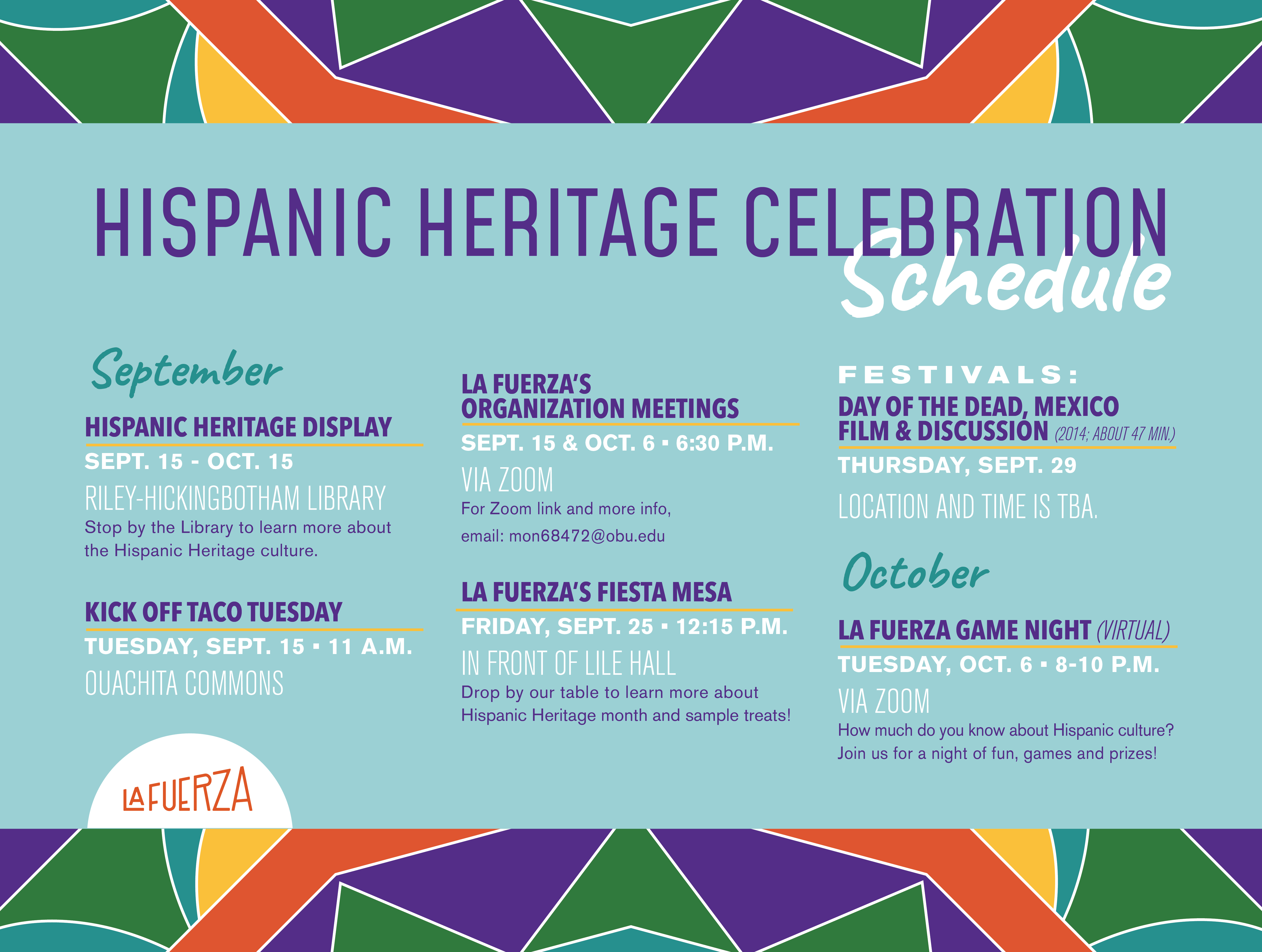 MORE (Multicultural Organization Reaching Equality) and La Fuerza are our multicultural student organizations that foster student development through diversity and promoting cultural differences on campus and in the community as a whole. These organizations commit to establishing partnerships with other campus organizations with enthusiasm and takes a proactive role in the development of strong student leadership.​ The goal of these organizations is to foster an awareness and appreciation for all cultures through personal relations and programming. These activities range from BBQs, soul food lunch, salsa nights, social outings, Friendsgiving dinners, and lectures; these organizations take pride in promoting and helping create a space not just for Latinos, African Americans, and Asian Americans, but for anyone who wants to join.
MORE Officers for 2020-2021
President Dayja James

Vice President Tyrese Allen

Secretary Makeilah Turner

Co-Secretary Jared Wainright

Treasurer Jomari Bailey

Events Chair Khennedy Brunson

Events Co-Chair Lexi Deck

PR Chair LaCameria Clark

PR Co-Chair JaCoya Hodges

Chaplain KiKi Youmans
Choir Chair Aryana Gardner

Choir Co-Chair Tyranni Hubbard
LaFuerza Leadership for 2020-2021
"These organizations have served well in assisting students of color to interact with the entire university community while maintaining their own heritage and cultural values. … Their alumni are individuals who are not just influential in their respective communities but they are also agents of change, who truly make a difference."
Dr. Lewis Shepherd
Special Assistant to the President
August
MSP – "The Tea" Call
Tuesday, August 25th 7:00 pm-8:00 pm
(Informational call about how you can get involved in our program and student organizations.)
Location: Virtual Via Zoom https://obu.zoom.us/j/93120487084

September
MSP Ebony Flowers' Hot Comb Book Review Event
Thursday, September 3 7:00 pm-8:00 pm
Contact Dayja James at jam70454@obu.edu for a free copy of the book.
Location: Young Auditorium with Zoom option: https://obu.zoom.us/j/99121680974
***Hispanic Heritage Student Spotlight via Social Media
September 15th- October 15th

Hispanic Heritage Month Kick-Off Taco Tuesday
Tuesday, September 15th 11:00 am
Location: In the Cafeteria

S'mores at the Gazebo (MORE)
Tuesday, September 15th 7:30-9:30 pm
Location: Evans Student Center Patio

La Fuerza's Fiesta Mesa
Friday, September 25th 12:15 pm
Location: In front of Lile

Tiger Serve Day
Saturday, September 26th (TBA)
Library Film
September 29th
Location: TBA
October
La Fuerza Game Night (Virtual)
Tuesday, October 6th 8:00 pm-10:00 pm
Location: Virtual via Zoom: https://obu.zoom.us/j/99485538797
MORE Brunch & Worship
Sunday, October 18th, Time:TBA
Location: TBA
Student Organization Meeting Times (These times are subject to change. Stay tuned for first meeting dates from student leaders.)
La Fuerza- 1st and 3rd Tuesday at 6:00 pm
•Multicultural Organization Reaching Equality (MORE)- 1st and 3rd Tuesday at 4:00 pm
•Gospel Choir Practice- Every Tuesday 5:00- 6:00 pm
**This semester schedule is subject to change at any time. Email updates will be sent about any revisions or updates.
To stay current on upcoming events and much more, be sure to follow Multicultural Student Programs on Facebook, Instagram, and Twitter.
Contact any of our MSP staff for questions or concerns: (To contact us via text: 870-568-1227)

Dr. Lewis A. Shepherd, Ed.D.
Special Assistant to the President

Nicole Porchia
Director, Academic Success Center & Multicultural Student Programs

Monica Rutledge
Students Specialist, Academic Success Center & Multicultural Student Programs
Advisors:
Jerusa Carvajal | Myra Houser | Caitlin Hetzel | Lori Motl | Roy Thompson | Erica Brown | Destiny Graves | Natilan Crutcher | Monica Rutledge | Nicole Porchia | Lewis Shepherd
GET IN TOUCH
Have a question about Ouachita? Want more information? Shoot us a message!