Biomedical Sciences: B.S.
Are you looking to combine your love of science and passion for serving other people? Do you want to be challenged, both academically and personally, and also be able to enjoy your college experience? Consider Ouachita's Biomedical Scholars Program.
A rigorous healthcare profession preparation program for ambitious, high-achieving students, the Biomedical Scholars Program is designed to make you a competitive candidate for professional school and equip you to be successful in the healthcare field. You will minor in chemistry or physics, complete Ouachita's Honors Program and study abroad – and you will do it all alongside professors who believe in you and with peers who have the same professional goals.
Hours of Clinical Shadowing
Hours of Documented Community Service
Study Abroad Experience of Your Choice
Graduates in Jobs/Grad School (2019)
In their words
hear from a faculty member & student
"The Biomedical Scholars Program is the reason I came to Ouachita. This program stood out to me above any of the other schools I was looking at because of the opportunities and challenges provided by the program. From studying abroad in Costa Rica to doing some research in Liverpool, England, the Biomedical Scholars Program encouraged me to get out of my comfort zone and see the world around me so that I can be the best equipped future physician that I can be."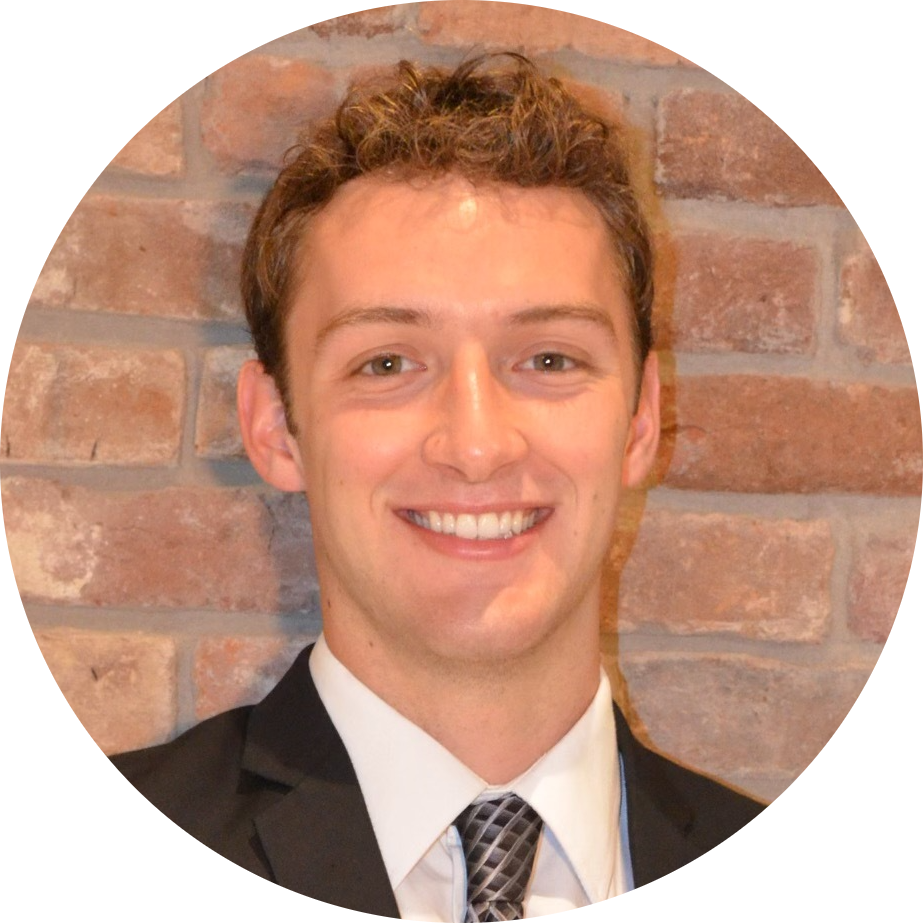 Luke Livingston
Class of 2021 biomedical sciences major from Batesville, Ark.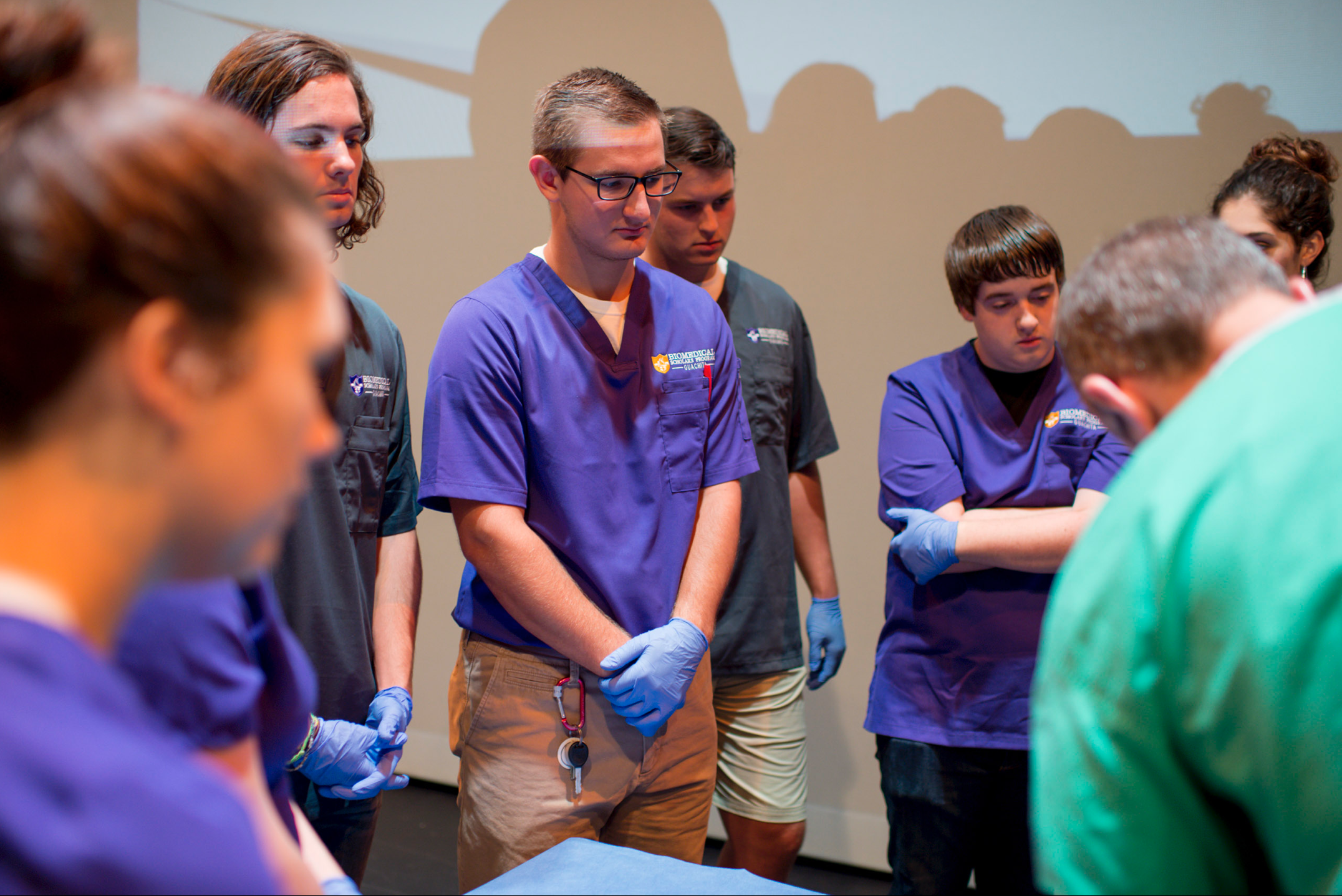 WANT NEXT-LEVEL PREPARATION? YOU'VE GOT IT
The Biomedical Scholars Program is the best of Ouachita's biology degree but with even more perks for students pursing health professions. With integrated requirements in Ouachita's Honors Program, you will grow academically and personally as you pursue a study abroad program of your choice, complete 60 hours of community service and conduct 50 hours of clinical shadowing with healthcare practitioners. Convinced yet?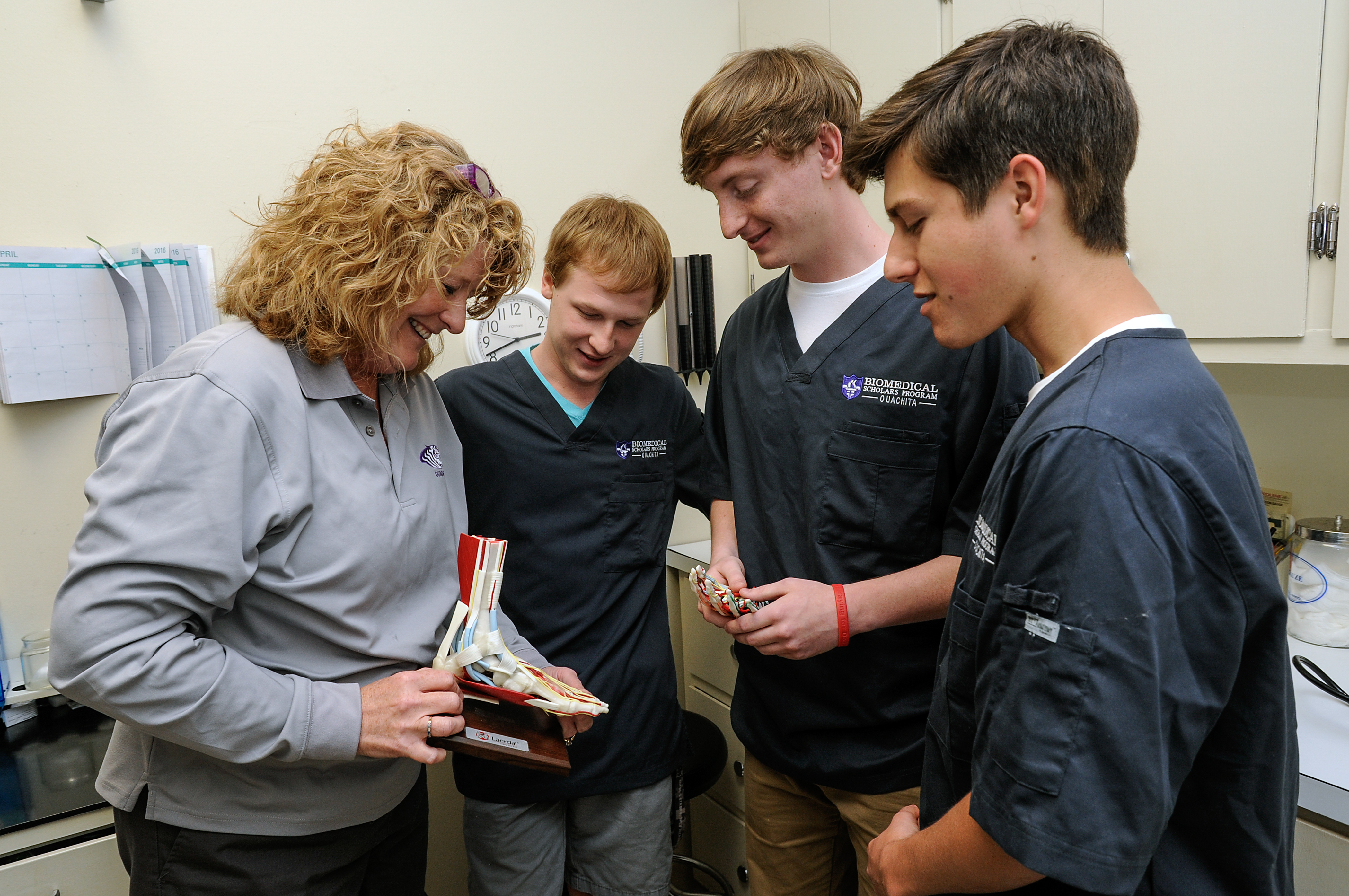 WHERE PROFESSORS ARE INVESTED IN YOUR SUCCESS
Unlike larger schools, Ouachita is known for its 13:1 student-to-faculty ratio, and the Biomedical Scholars Program is even smaller. Not only will you benefit from class and laboratory time with full-time professors, not teaching assistants, you also will receive professional development and coaching from our Health Professions Advisory Committee as you prepare for graduate and professional school.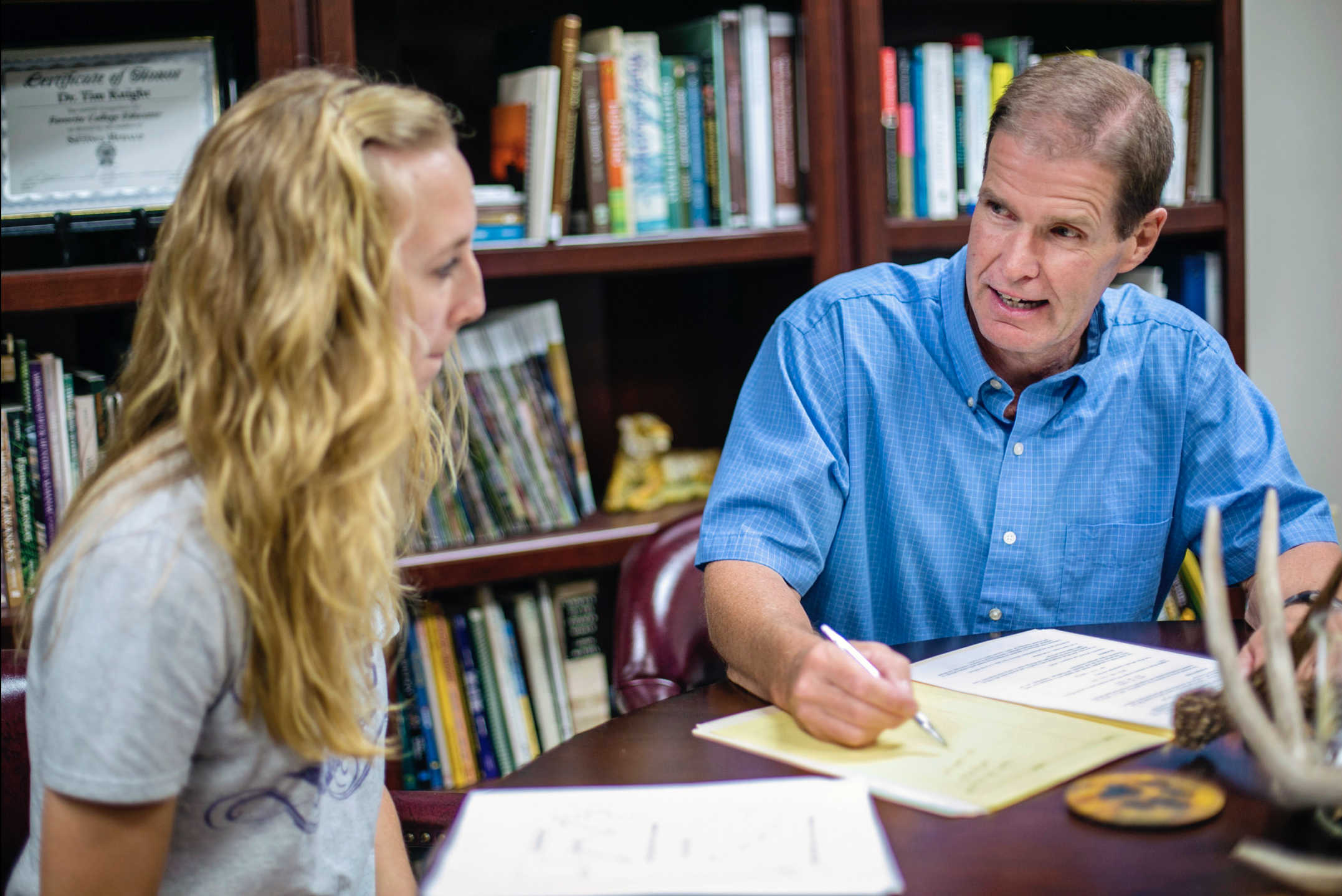 A PROGRAM GEARED TOWARD GOAL-ORIENTED STUDENTS
If you are debating whether the Biomedical Scholars Program is something you want to commit to, you have options. You will begin in the pre-biomed track and can opt-in to the Biomedical Scholars Program as a rising sophomore through our course-based admission process if you meet the requirements (a 3.5 GPA in General Biology & General Chemistry). If you're eager to rise to the challenge, let's get started!
BIOMEDICAL SCHOLARS ENJOY OUACHITA'S
unique student life, too!
One of the most frequently asked questions we answer is, Can I still be involved in Ouachita's extracurricular activities? The short answer: Yes! All of our Biomedical Scholars are involved in the Ouachita campus community in some way, such as Tiger Tunes, intramural sports, social clubs or other student organizations. In fact, we encourage campus involvement because we believe that participating in these activities will keep you connected to Ouachita's tight-knit culture, broaden your point of view and ultimately help you become a better healthcare professional.
Program APPLICATION & details
Due to the rigorous nature of the Biomedical Scholars Program, it is one of the few Ouachita programs that has elevated requirements for acceptance and requires an additional application. View the requirement, application and helpful FAQ information below.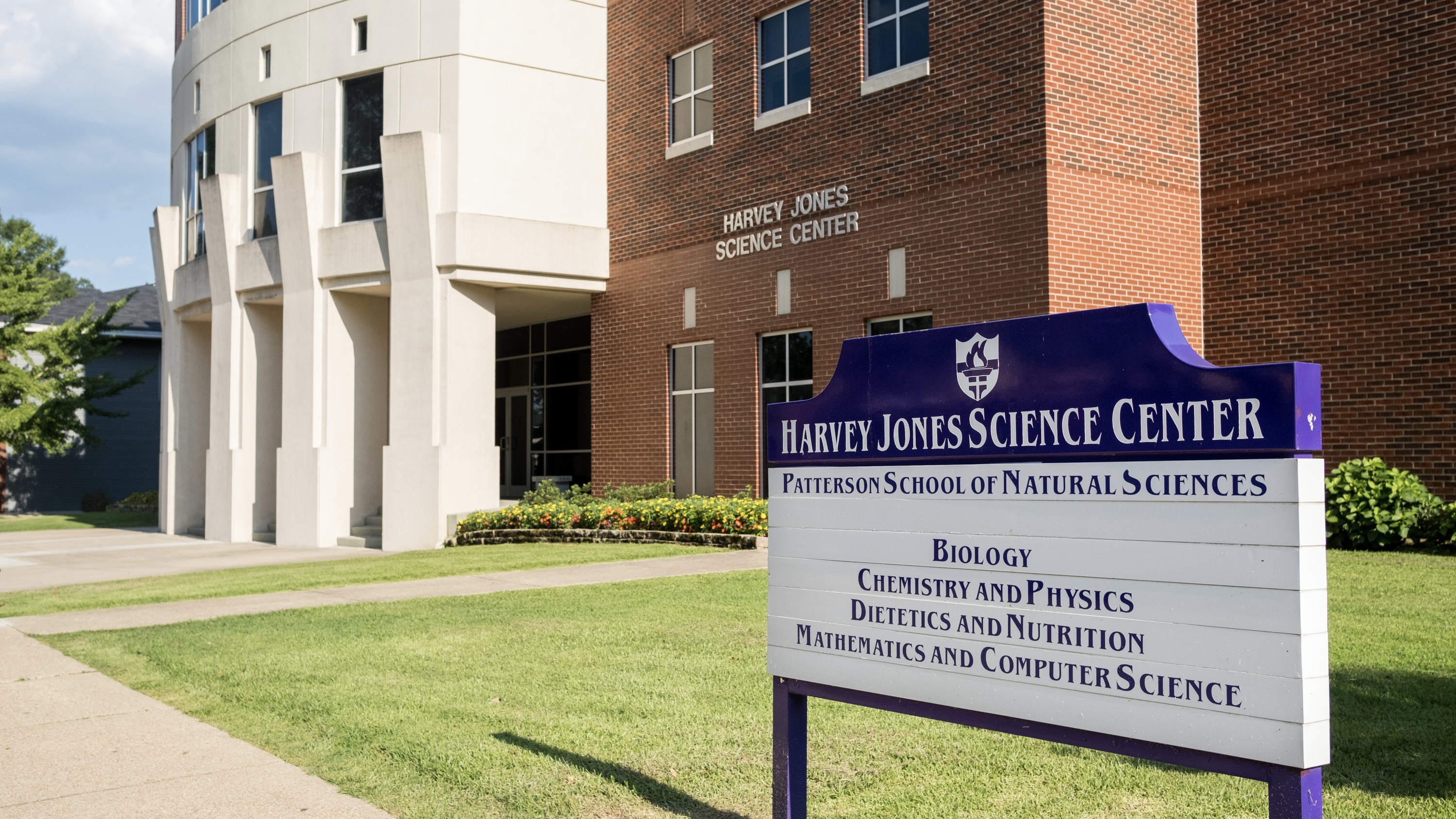 Ouachita senior Joshua Spiva publishes research paper in "Polymers"
Joshua Spiva, a senior biomedical sciences and chemistry double major from Magnet Cove, Ark., published a research paper in the scientific journal, "Polymers."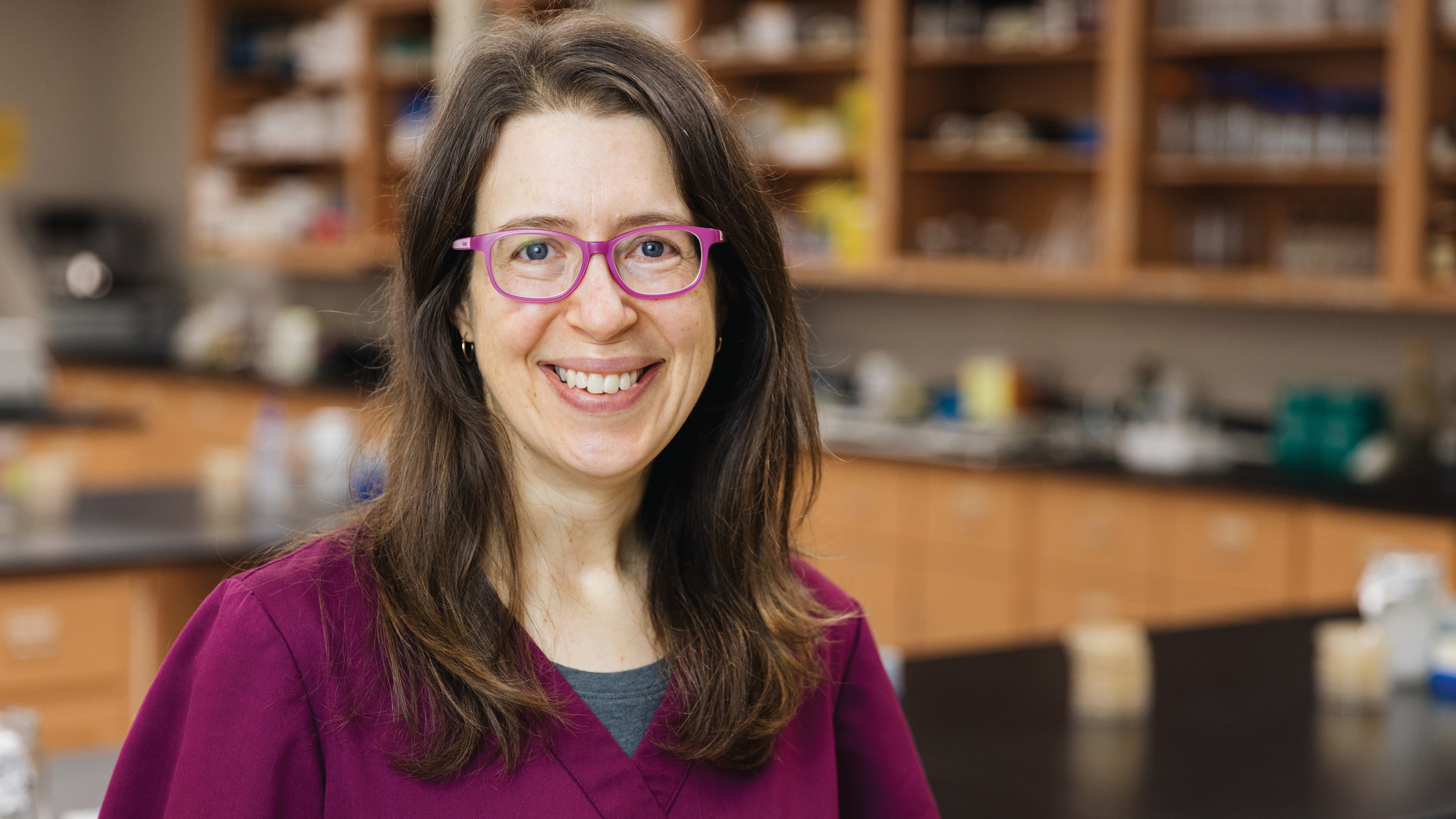 Faculty Profile: Ruth Plymale, holder of the J.D. Patterson Chair of Biology
Ask Dr. Ruth Plymale what she loves about Ouachita, and her answer is easy – the students! Born in Japan and growing up in Texas and Northwest Arkansas, Plymale arrived at Ouachita to teach biology in 2009 after earning degrees at the University of Arkansas and Penn State. Now Arkadelphia feels like home and her students like family.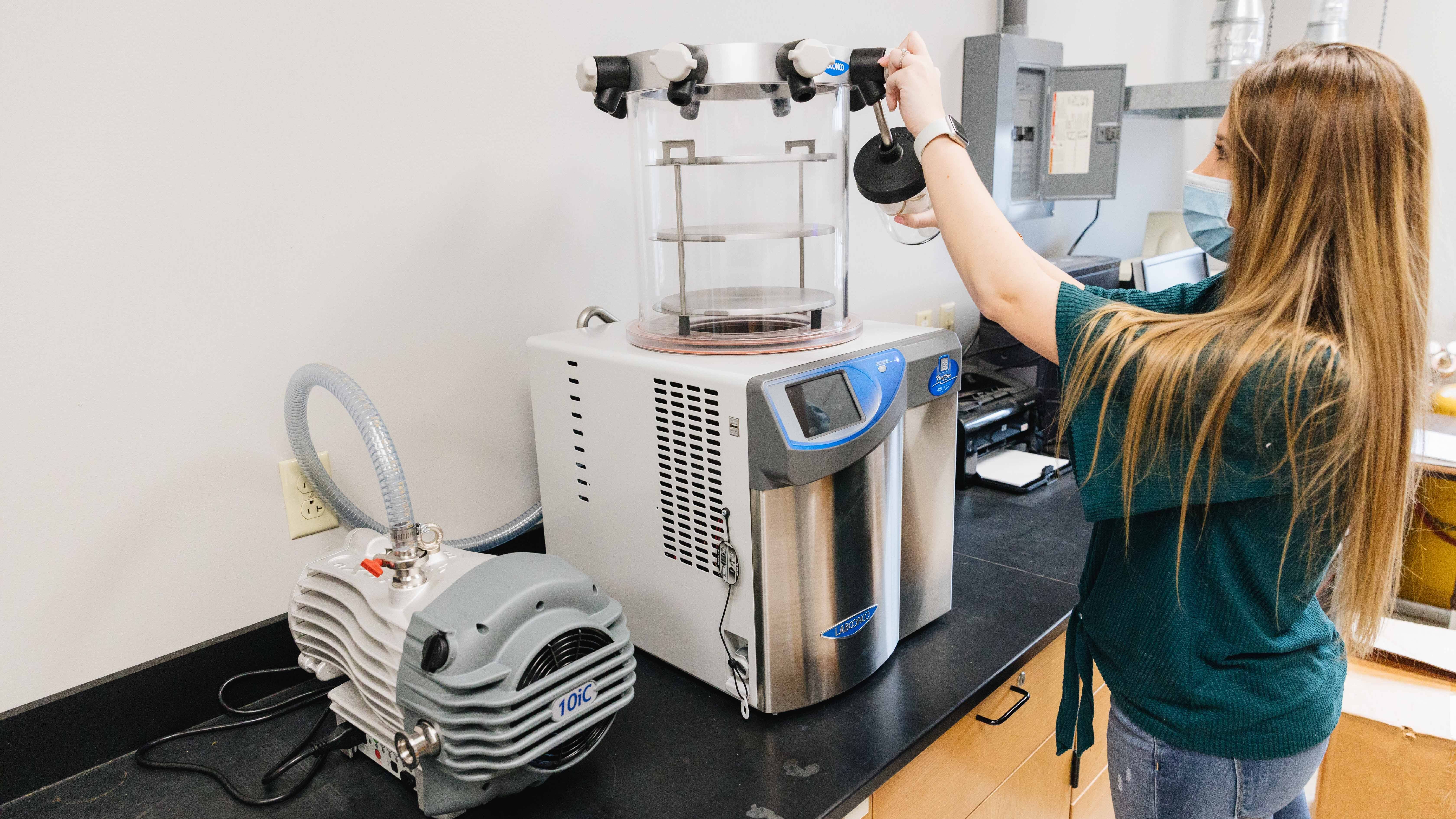 Hamilton awarded $20,000 Arkansas INBRE grant to purchase lyophilizer, enhance Ouachita's School of Natural Science laboratories
Ouachita's Dr. Sharon Hamilton, assistant professor of chemistry, has been awarded $20,000 in funding by Arkansas IDeA Network of Biomedical Research Excellence (INBRE) to purchase a lyophilizer freeze-dryer, an instrument used to remove aqueous solvents in industry and research. The instrument will be used to enhance both course-based undergraduate research and independent research projects in Ouachita's Patterson School of Natural Sciences.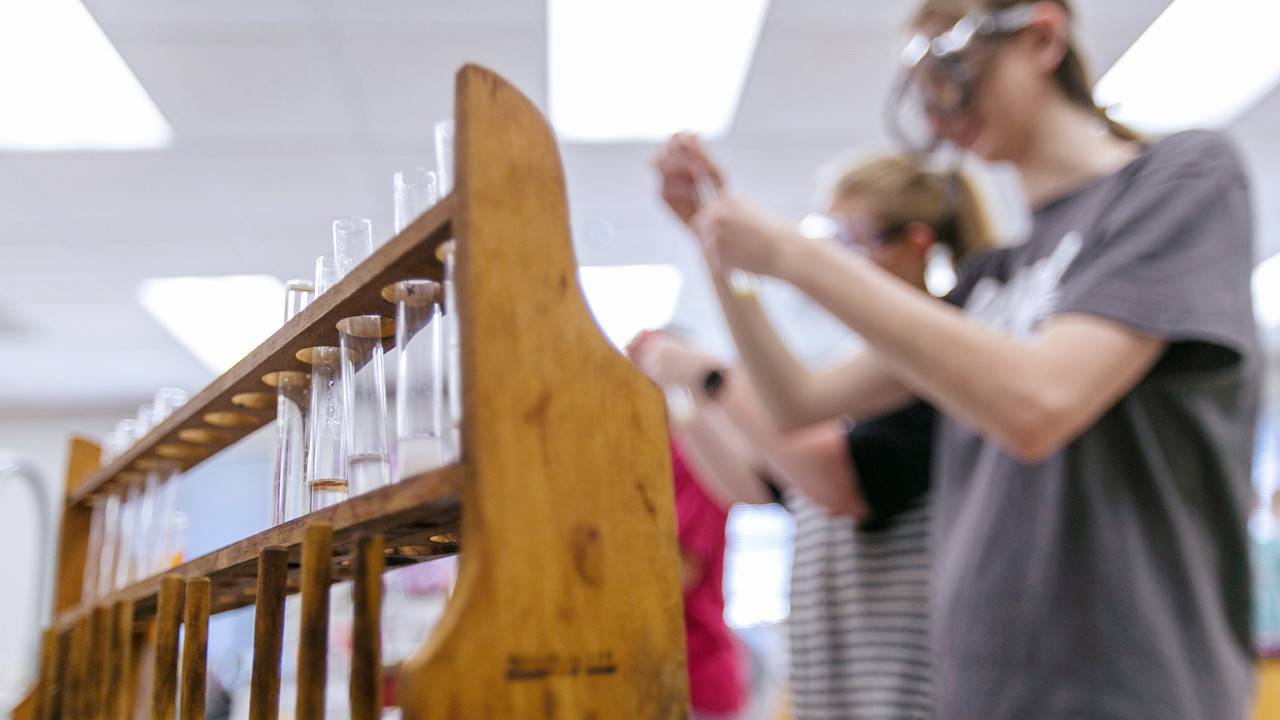 Memorial gift honors Ouachita student Charlee Morrison, invests in cancer research at Ouachita
Ouachita Baptist University has received a gift from Russell and Patti Morrison in memory of their daughter, Charlee Morrison, a former Ouachita student who passed away in 2000 during her senior year at Ouachita. The gift will be used to enhance Ouachita's first undergraduate research laboratory dedicated to cancer cell biology.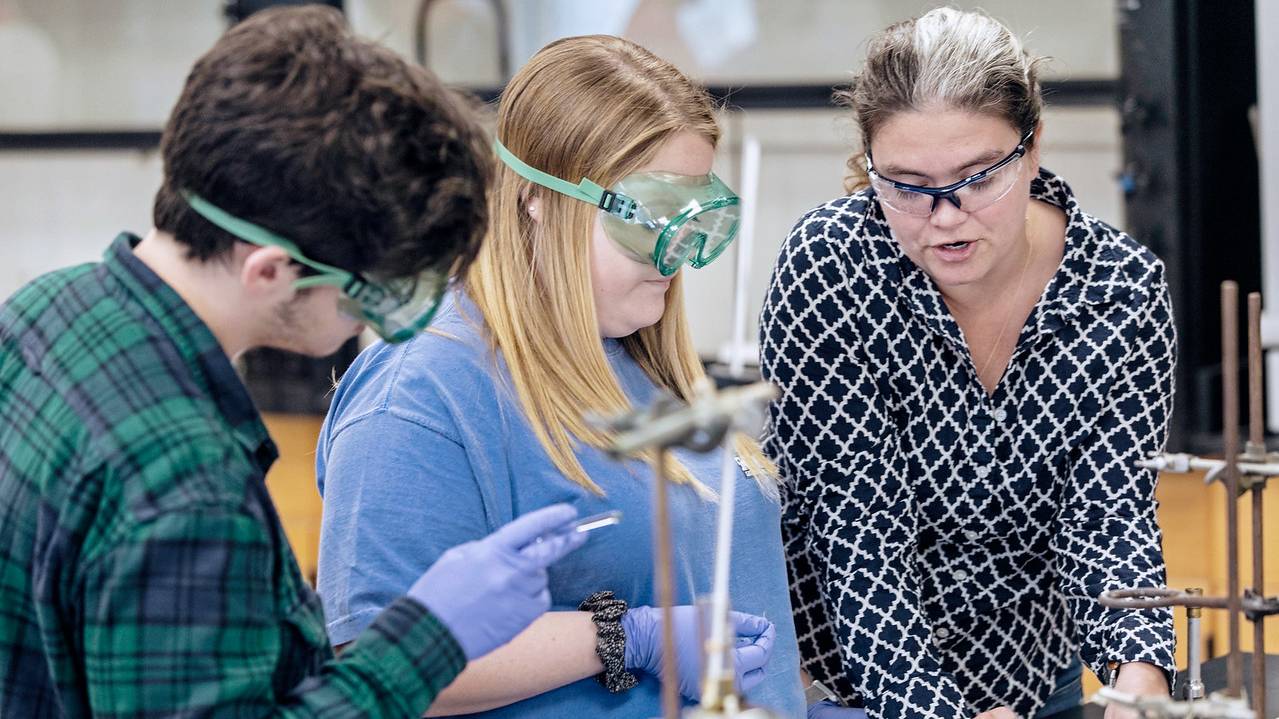 Hamilton awarded $297,000 Arkansas IDeA Networks of Biomedical Research Excellence grant
Ouachita Baptist University's Dr. Sharon Hamilton, assistant professor of chemistry, has been awarded $297,431 in funding over the next two and a half years by the Arkansas IDeA Networks of Biomedical Research Excellence (INBRE) to support her research of incorporating proteins into novel modern wound dressings.
GET IN TOUCH
Have a question about Ouachita? Want more information? Shoot us a message!