Communication Sciences & Disorders: B.A.
Of all the gifts bestowed upon humanity, the ability to communicate verbally is one of the most important. Any impairment of this ability can have far-reaching consequences, affecting every aspect of a person's life from learning and work to interactions with family, friends and community. Speech-language pathologists (SLP) provide services to prevent, diagnose, evaluate and treat communication disorders.
At Ouachita, the Department of Communication Sciences & Disorders (CMDS) prepares students for graduate work in speech pathology or audiology or for related fields such as education or health support. We also uniquely combine a Christian perspective and academic excellence in all our courses and service learning experiences.
Hours of Supervised Clinical Hands-On Experience Per Student
Grad School Acceptance Rate (2020)
Years of Faculty SLP Field Experience
In their words
hear from a faculty member & student
"The communication sciences and disorders program at Ouachita provided the unique opportunity to have hands-on practicum experience which prepared me well for graduate school and beyond. Because of this program at Ouachita, I learned how to embrace my areas of weakness and continue to grow and strive in my areas of strength. My professors also played a key role in shaping me into the practicing clinician I am today. I am forever grateful to be part of such a rewarding field."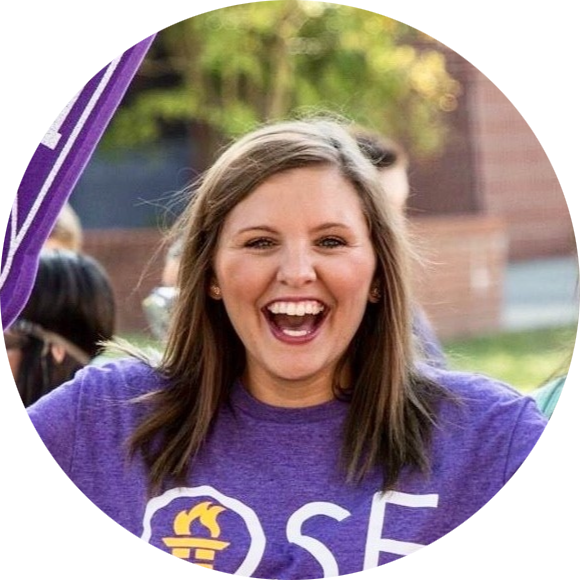 Haley Jo Wesson
2018 communication sciences and disorders graduate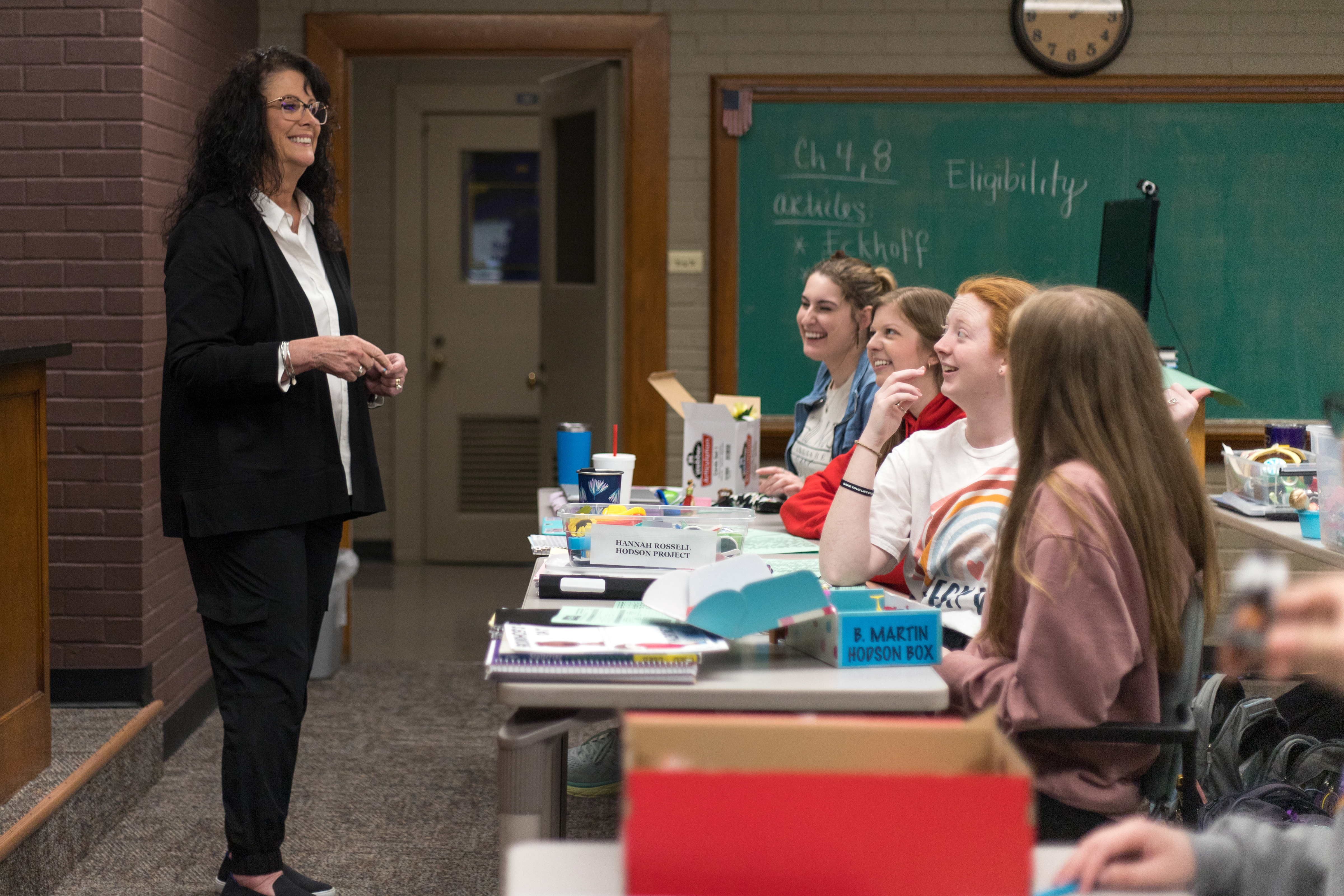 PURSUE YOUR PASSION WITHIN A COMMUNITY
You will find the Department of Communication Sciences & Disorders is a tight-knit group, so much so that they are known as "speechies" across campus. Licensed and dedicated faculty members challenge and encourage you, and you will spend countless hours studying, hanging out and hosting special events with your fellow classmates. At Ouachita, being a "speechie" is more than your major; it's a community.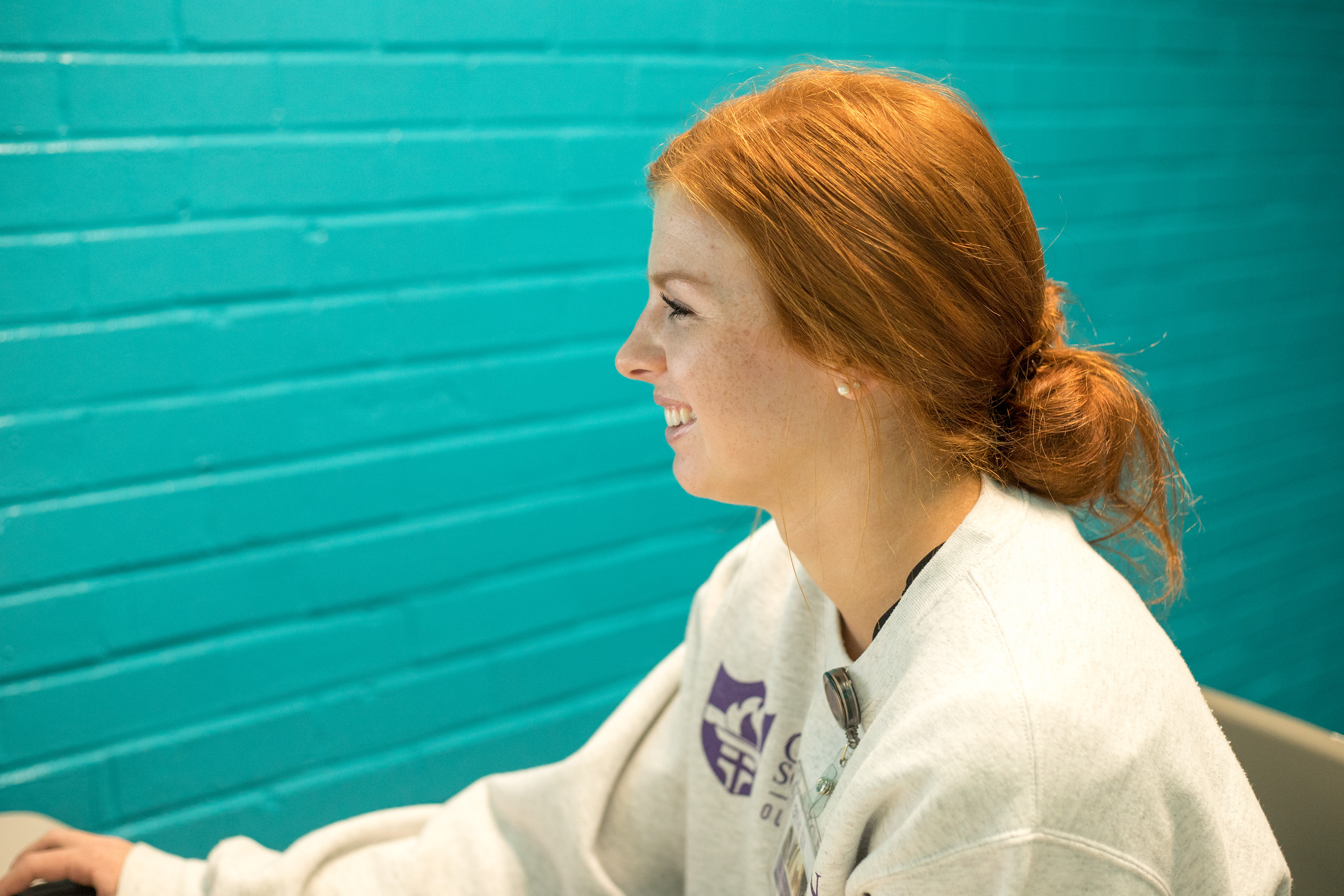 RECEIVE UNPARALLELED CLINICAL EXPERIENCE
While we believe studying how to prevent, diagnose and treat communication disorders is important, we also know how valuable it is to take your learning experiences beyond the walls of the classroom. You'll see the impact of your work on a daily basis in our on-campus clinic conducting evaluations and therapy sessions with children and adults. This practicum experience is under direct supervision of licensed, ASHA-certified SLPs and is an incredibly unique opportunity at the undergraduate level.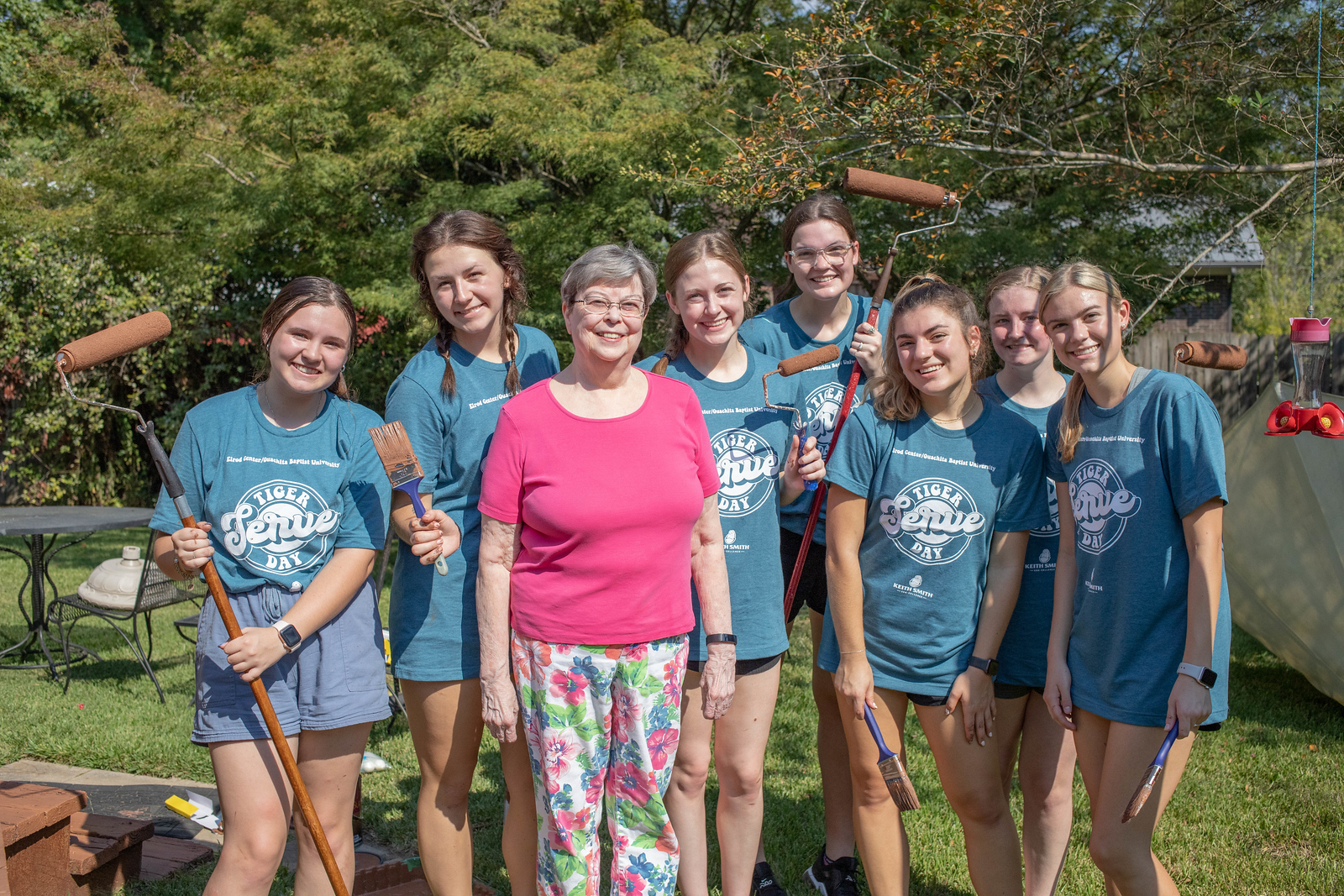 JOIN OUR SERVICE-FOCUSED STUDENT CHAPTER
A goal of our department is to prepare you to lead, serve and succeed in the world. As a CMDS major, you can join Ouachita's chapter of the National Student Speech-Language-Hearing Association (NSSLHA), where you can learn about the industry and benefits of participating in a professional organization. Our chapter also attends professional conferences and participates in community projects and social activities sponsored by NSSLHA.
LEARN THE METHODS OF ETHICAL RESEARCH
and put yourself ahead of the game
As a CMDS major, you will complete a research project in speech pathology and present your results at Ouachita's annual Scholars Day, an academic event held on campus each spring. This introduces you to the Institutional Review Board process for research on human subjects – a standard in speech pathology to ensure the methods are ethical – and mimics how the CMDS profession presents research at regional and national conferences. Your research can also be a great starting point for a future master's thesis in graduate school.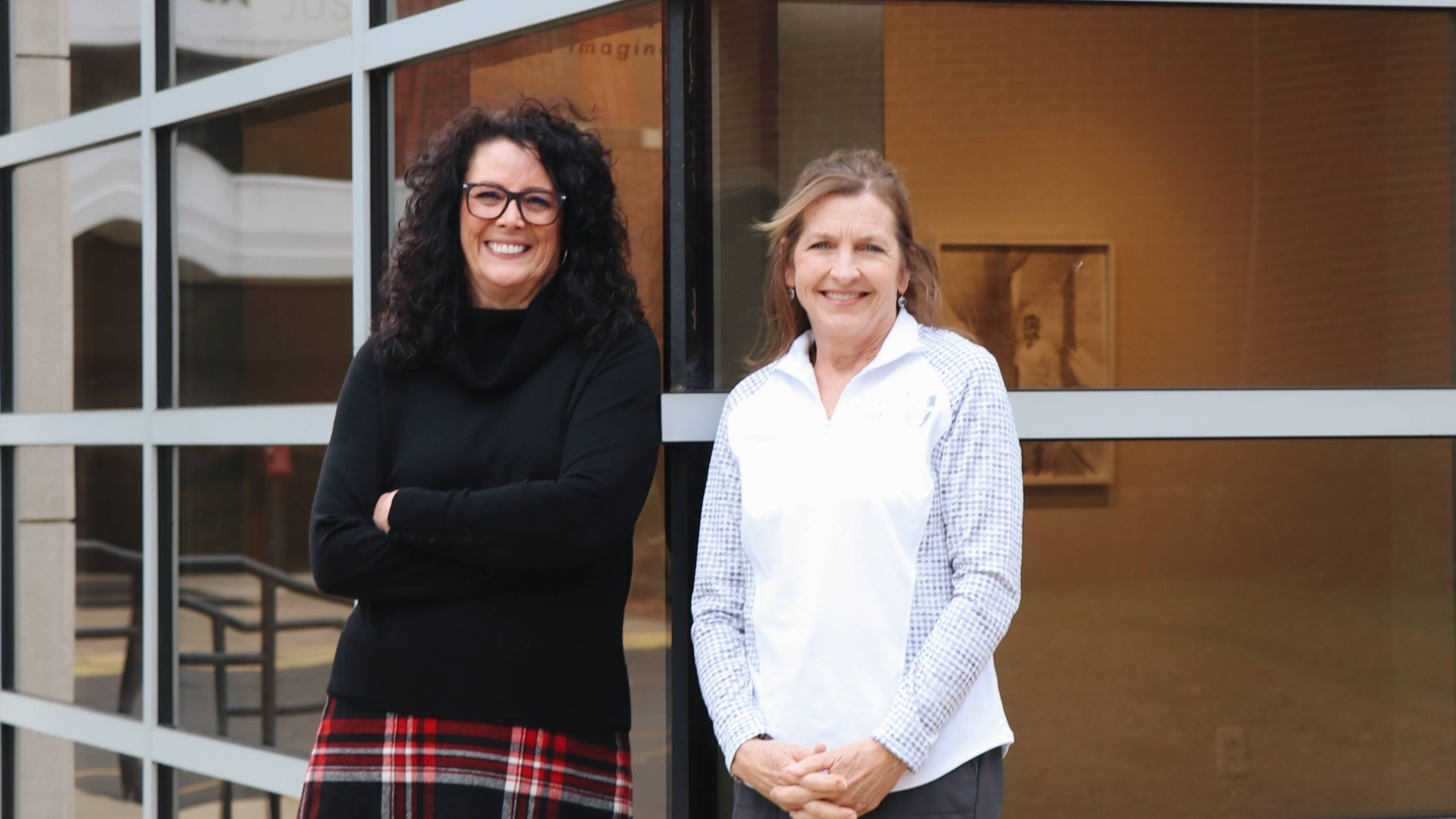 From the "Ouachitonian": Nancy Hardman and Carol Morgan
Students who major in communication sciences & disorders at Ouachita are commonly known around campus as "Speechies." The speech pathology program is led by two professors, Dr. Nancy Hardman, professor and chair, and associate professor Carol Morgan.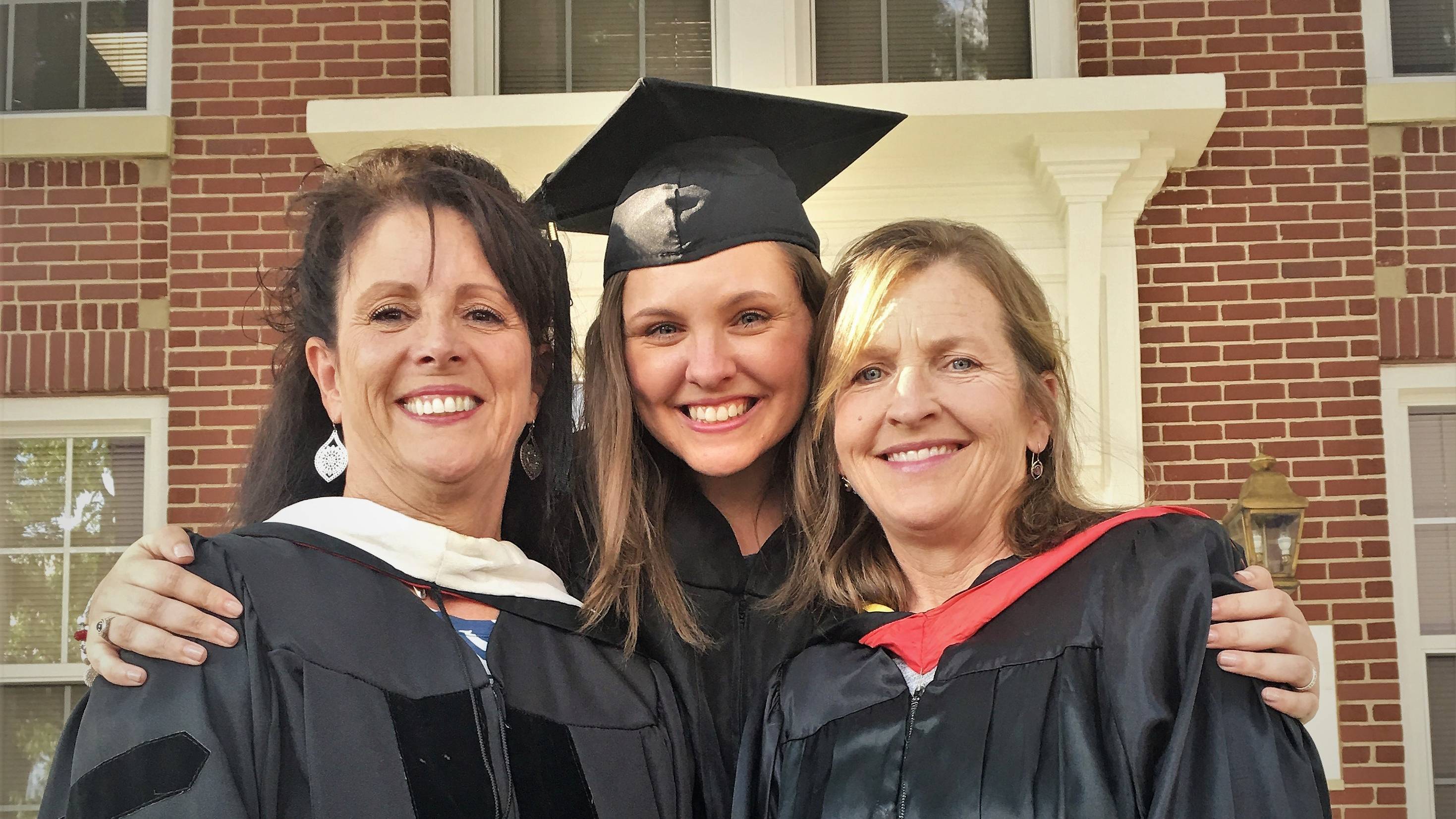 Uniquely prepared: Appreciating my multifaceted Ouachita education
My precious Ouachita — I wish I could put into words how special my four years at Ouachita truly were. It was an exciting time of learning and growing my relationship with the Lord. As I have exited "the bubble" and entered graduate school, I cannot help but be so thankful for all the ways that Ouachita prepared me.
GET IN TOUCH
Have a question about Ouachita? Want more information? Shoot us a message!