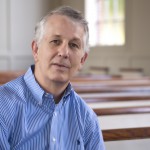 When asked about the most important commandment, Jesus said "Love the Lord your God with all your heart and with all your soul and with all your mind." Some people are zealous for God but with a passion that lacks knowledge. This results in a life of hyperactivity that is a mile wide but only half an inch deep. Others possess knowledge, but apart from a warm-heart devotion to Jesus Christ they settle for a dry, dusty academic Christianity.

At Ouachita Baptist University's Pruet School of Christian Studies we encourage our students to take Jesus' words seriously. God wants us to love him with every part of our being, our hearts and our minds. He desires a passion that is fired by understanding; a zeal inspired by wisdom.

If you are looking for a school where your professors love the Lord, know their stuff, care about their students, bring a wealth of ministry experience to the classroom, and enjoy life, we invite you to consider the Pruet School of Christian Studies. Take a look around our web site and feel free to contact us.