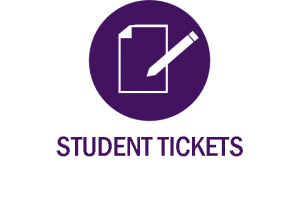 Step 1: Select your seat for the event you wish to attend.

Step 2: Select the student price from the drop down and add it to your cart.

Step 3: Enter the sixteen-digit number on your student ID card in the box under "Membership" and click "Submit."

Step 4: Complete the check out process.

Step 5: Please arrive at the venue at least fifteen minutes before the performance starts to ensure you have time to pick up tickets and find your seat. Enjoy the show!