Musical Theatre: B.F.A. & B.M.
The stage, the music, the art of captivating a crowd with storytelling – do you dream of performing or of being the artist-eye behind a production? Consider a degree in musical theatre. At Ouachita, you will study under trained performers and academics whose goal is to prepare you for a future as a performer, technician, designer or director in the performing arts.

Offering you two degree choices (Bachelor of Fine Arts or Bachelor of Music), Ouachita is one of only two universities in the state offering career training that focuses on music, theatre and dance. Whether you know your passion or want to explore and emerge well-rounded in the performing arts, you will find the world is your stage at Ouachita.

Audition Requirements
Faculty Hold Terminal Degrees & Professional Credits
Graduate School or Job Placement Rate (2019)
More Than Half of Students Graduate with Professional Experience on Their Resume
Students Study Voice with Trained Singers
Degree Options: B.F.A. or B.M.
Bachelor of Fine Arts in musical theatre
If you are primarily interested in developing your depth of theatrical knowledge and performance skillset in the musical theatre genre, Ouachita's BFA in musical theatre degree is an excellent choice.
Housed in the Department of Theatre Arts and one of only two BFA programs in the state, this degree will allow you to study acting, dance and music. In addition to courses in acting, dance and design, your enrollment in piano, music theory and other relevant music courses will significantly improve your musical skills. You also will benefit from weekly vocal lessons with professors who are dedicated to seeing you grow as a performer.
Bachelor of Music in musical theatre
If you are primarily interested in developing your depth of musical knowledge and having a strong performing skillset in both classical and musical theatre performance styles, you may wish to consider Ouachita's BM degree in musical theatre. This degree offers exciting stage opportunities as well as one-on-one weekly vocal lessons taught by experienced faculty with formal training in numerous relevant vocal styles.
Ouachita's BM in musical theatre is an accredited music degree through the National Association of Schools of Music (NASM). This means that, upon graduation, you will be prepared for acceptance into most NASM-accredited graduate level music schools; our alumni have been accepted to Arizona State University, Boston Conservatory, the University of Colorado, the Julliard School, Rice University and the University of Memphis, among others.
In their words
hear from a faculty member & student
"Coming from a small, rural town in Arkansas, I had a deep passion for theatre but no idea how to turn that passion into an artistic career. At Ouachita, I was challenged to make a deeper commitment to the work necessary to grow. With the training, encouragement and mentorship I received in my time at Ouachita, I left school feeling like a confident and worthy artist, ready to join the professional world of theatre and music. Since my time at Ouachita, I made my Broadway debut soon after moving to NYC in the musical Violet."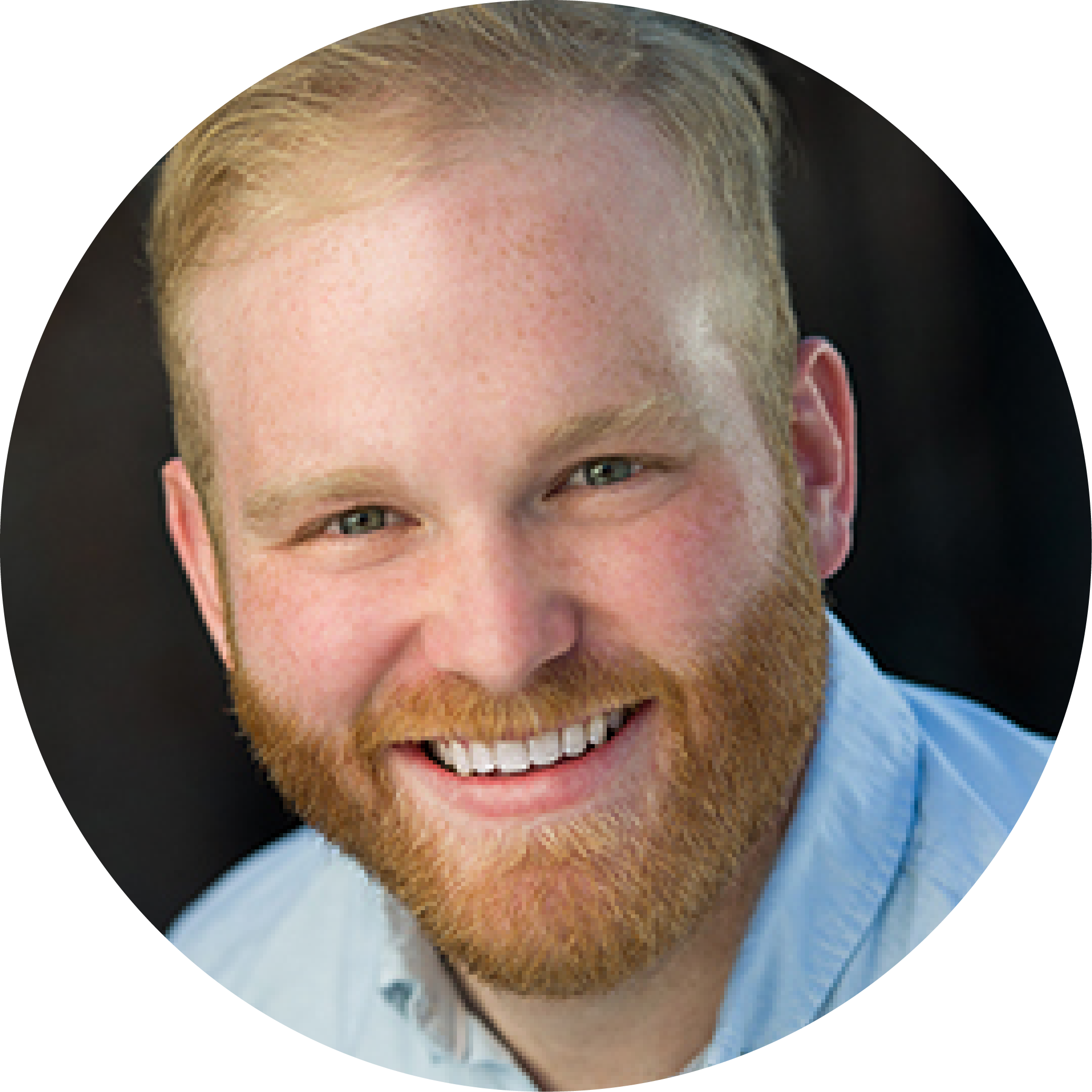 Jacob Watson

2011 musical theatre graduate, has appeared in Broadway productions of "The Phantom of the Opera," "Amélie," "Hello, Dolly!" and "Carousel"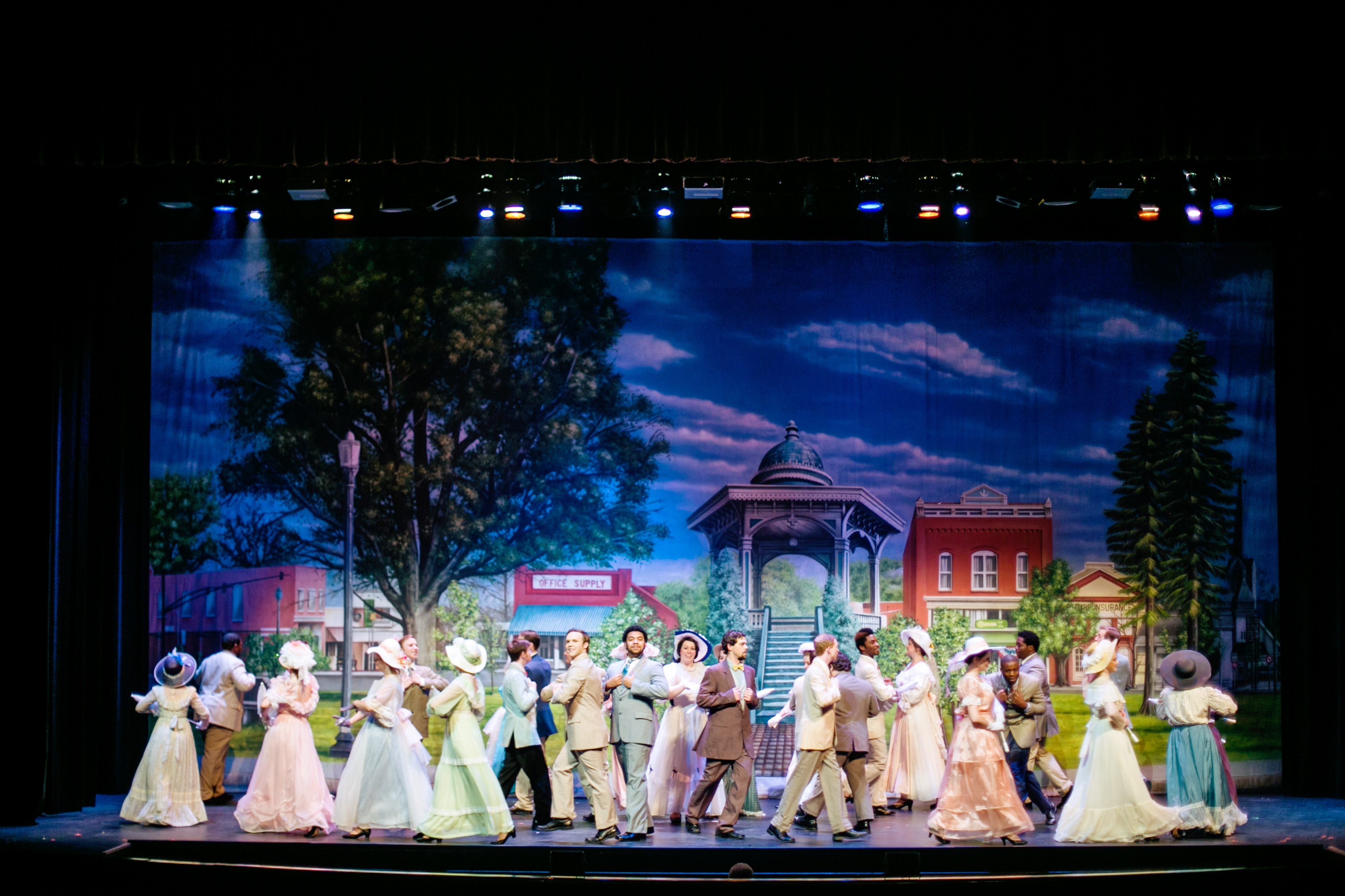 JUMP IN TO OUACHITA PRODUCTIONS YOUR FIRST YEAR
Unlike larger schools, at Ouachita you will find yourself running shows and auditioning for key roles right away as a freshman. Whatever your craft – performing, directing or technical skills – you also will benefit from the personal instruction of your professors all four years. Trust us: you won't find another tightknit community of aspiring artists where you will be seen, challenged and given opportunities from the start.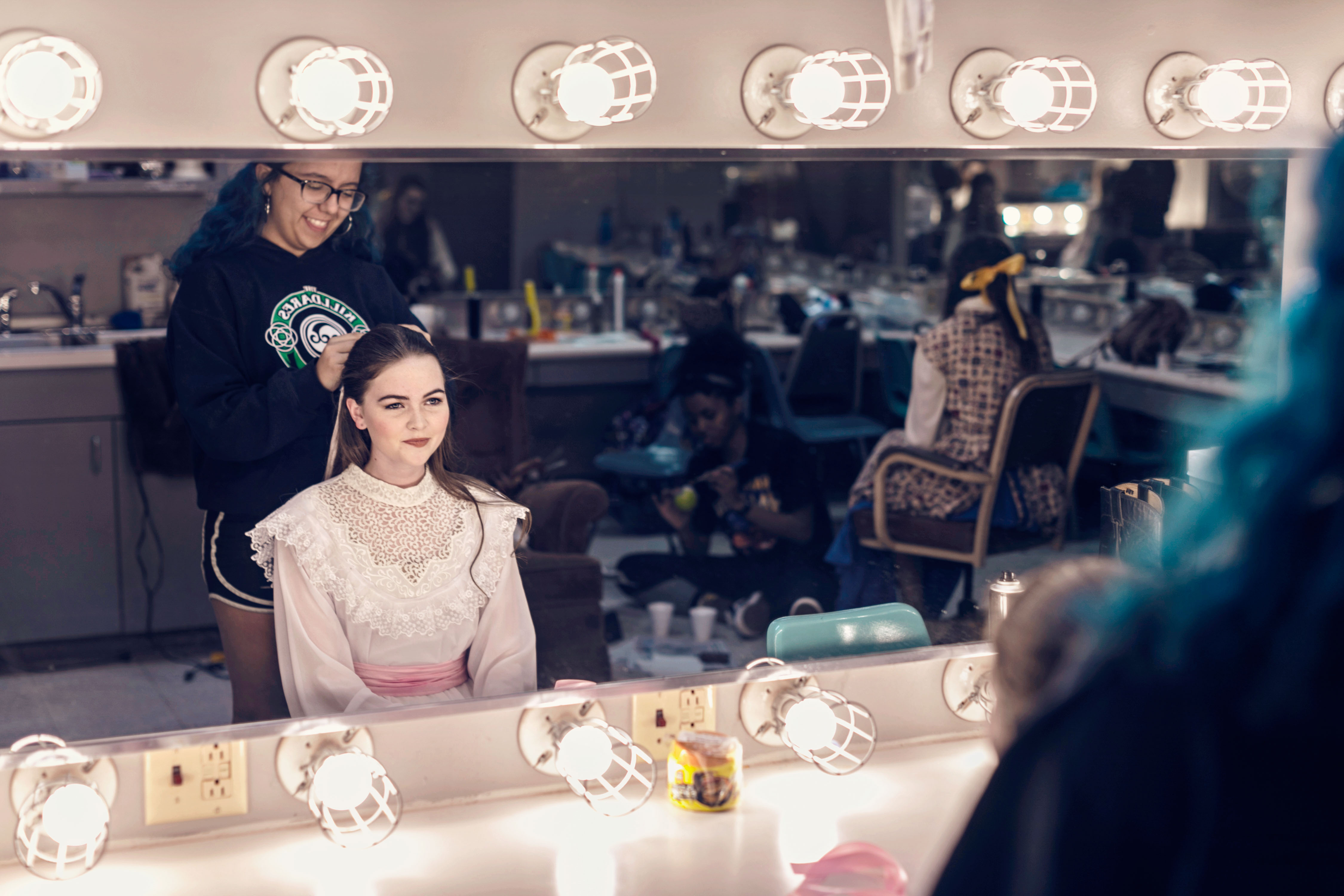 EXPLORE YOUR OPTIONS AS A CAREER ARTIST
Do you prefer performing or directing? Do you want to write plays or critique them? While our faculty hold specialized degrees and professional experience in design, directing, education, performance and dance, among other things, they also appreciate the collaboration of the performing arts. You will be trained as a knowledgeable, marketable artist who not only knows your specialty but also appreciates all aspects of the theatre arts.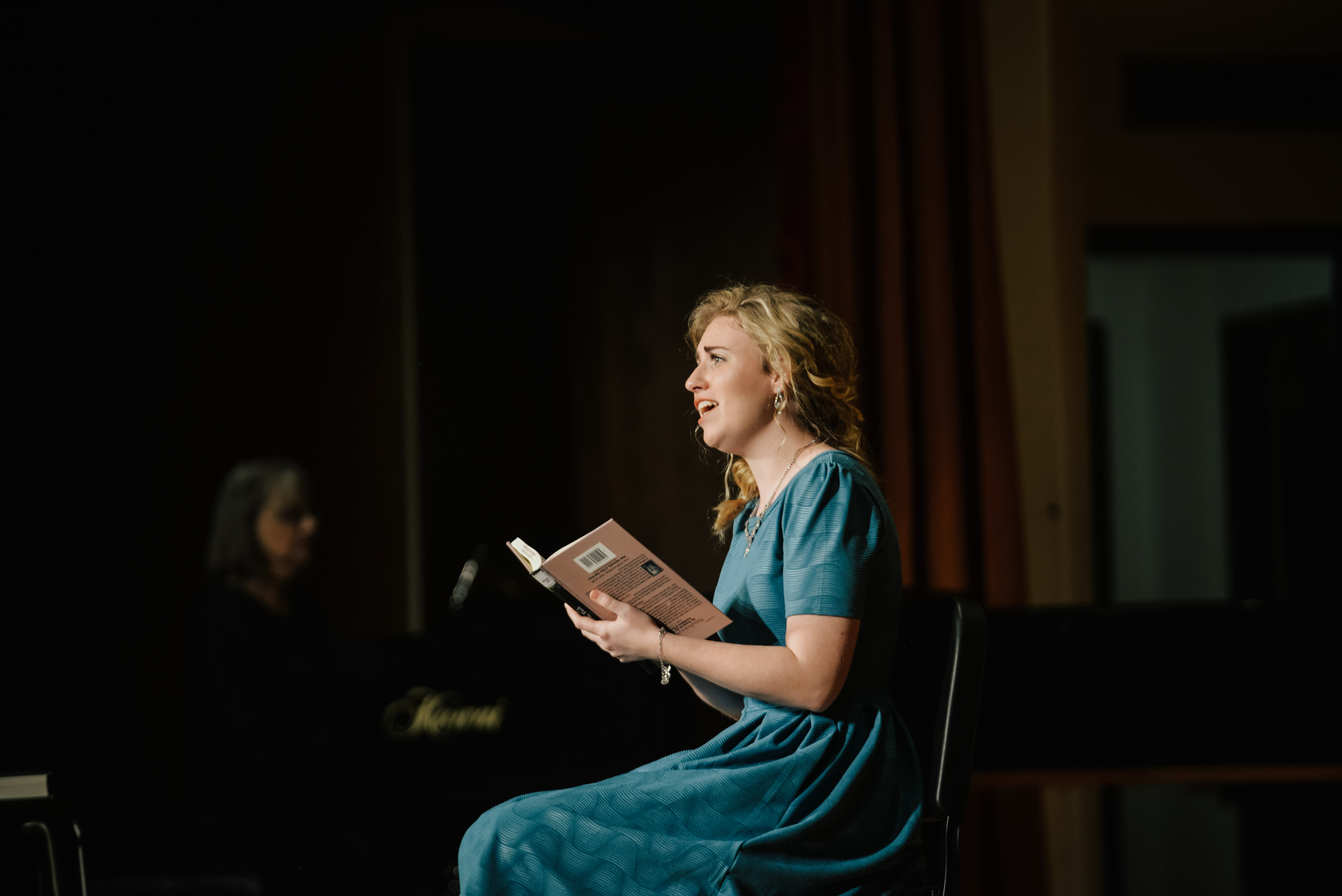 TAKE ADVANTAGE OF UNIQUE, PROFESSIONAL OPPORTUNITIES
Not only will you produce or perform in our on-campus productions, but also you can write or direct your own play in one of our annual play festivals. And you are not limited to campus! Our musical theatre students have traveled the world for internships in Chicago and Disney College, touring in Italy and studying abroad at programs curated especially for the performing arts.
BENEFIT FROM OUACHITA'S ALUMNI NETWORK
and professional connections
You will benefit from opportunities to venture off-campus, network and learn from artists in a variety of settings around the country. A few such annual experiences include the New York City Audition Intensive study trip, the National Association of Teachers in Singing (NATS) Competitions and the Kennedy Center American College Theatre Festival (Region VI). With an alumni network of professionals who have done a little bit of everything – the Broadway stage; regional theatre across the U.S.; film in Chicago, Los Angeles and New Orleans; Disney parks; various cruise lines; and many Branson theaters – you can make natural connections with fellow Ouachitonians in the vast world of musical theatre.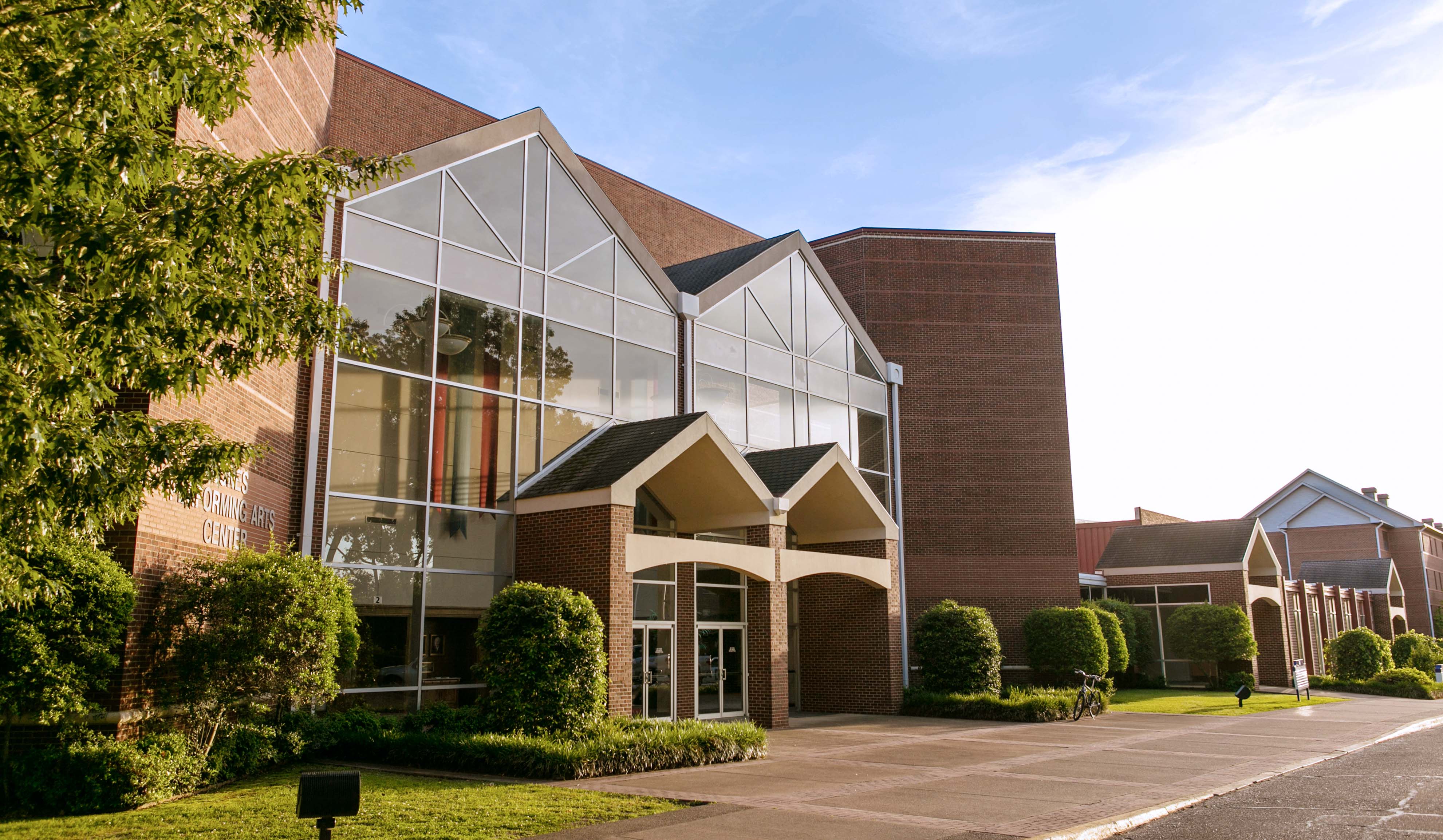 Ouachita's Department of Theatre Arts presents the musical "Mary Poppins" from April 20-23
The Department of Theatre Arts in Ouachita Baptist University's School of Fine Arts will present its spring musical, "Mary Poppins," from Thursday-Sunday, April 20-23 in Jones Performing Arts Center. Performances will begin Thursday-Saturday at 7:30 p.m., with a 2:30 p.m. matinee on Sunday.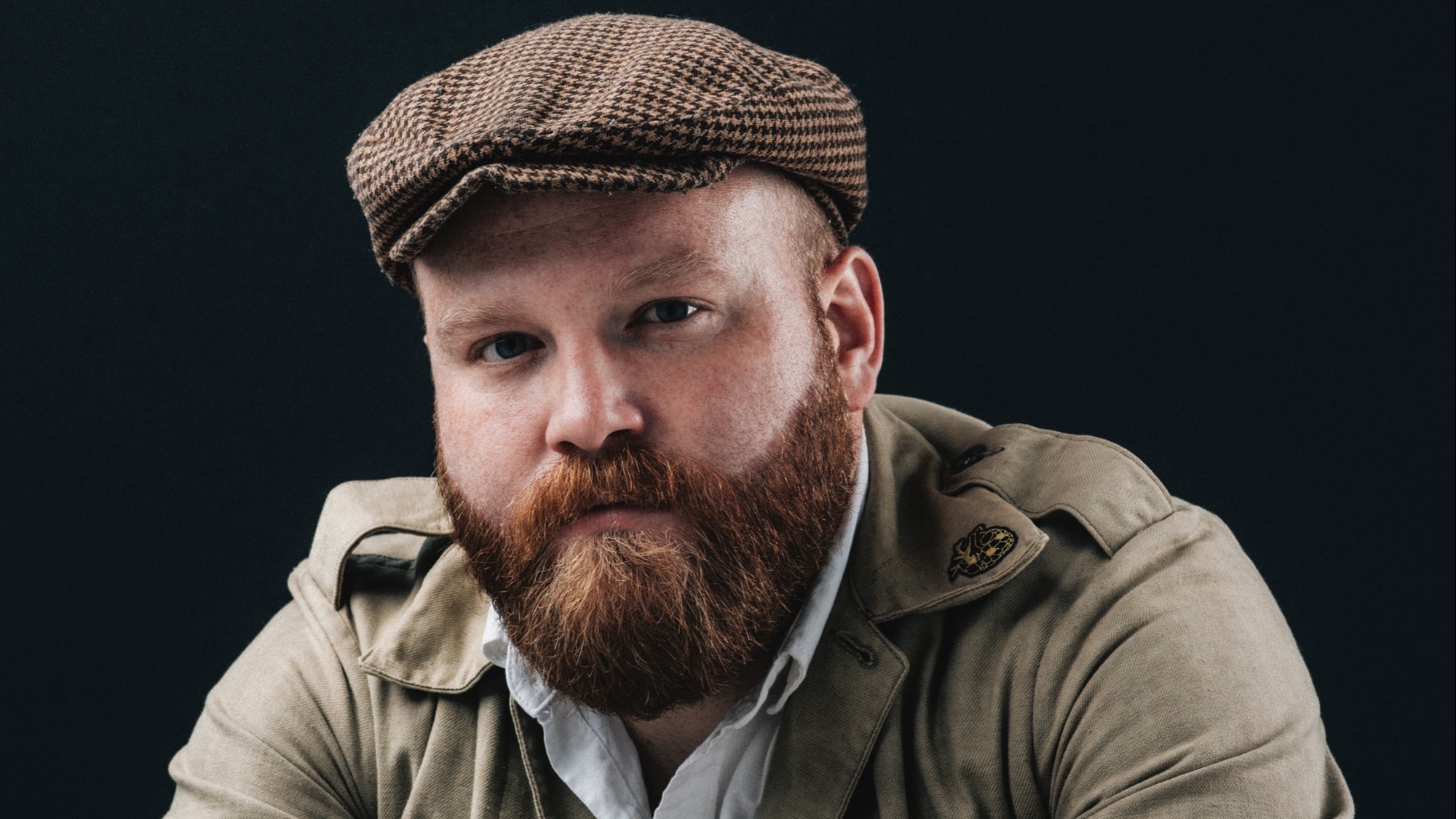 Jacob Keith Watson ('11)
Actor, singer, Broadway performer and Ouachita graduate Jacob Keith Watson fell in love with the university while attending Super Summer camp on campus as a teenager. He was drawn by the discovery that the school had a musical theatre major—the only one in Arkansas at the time.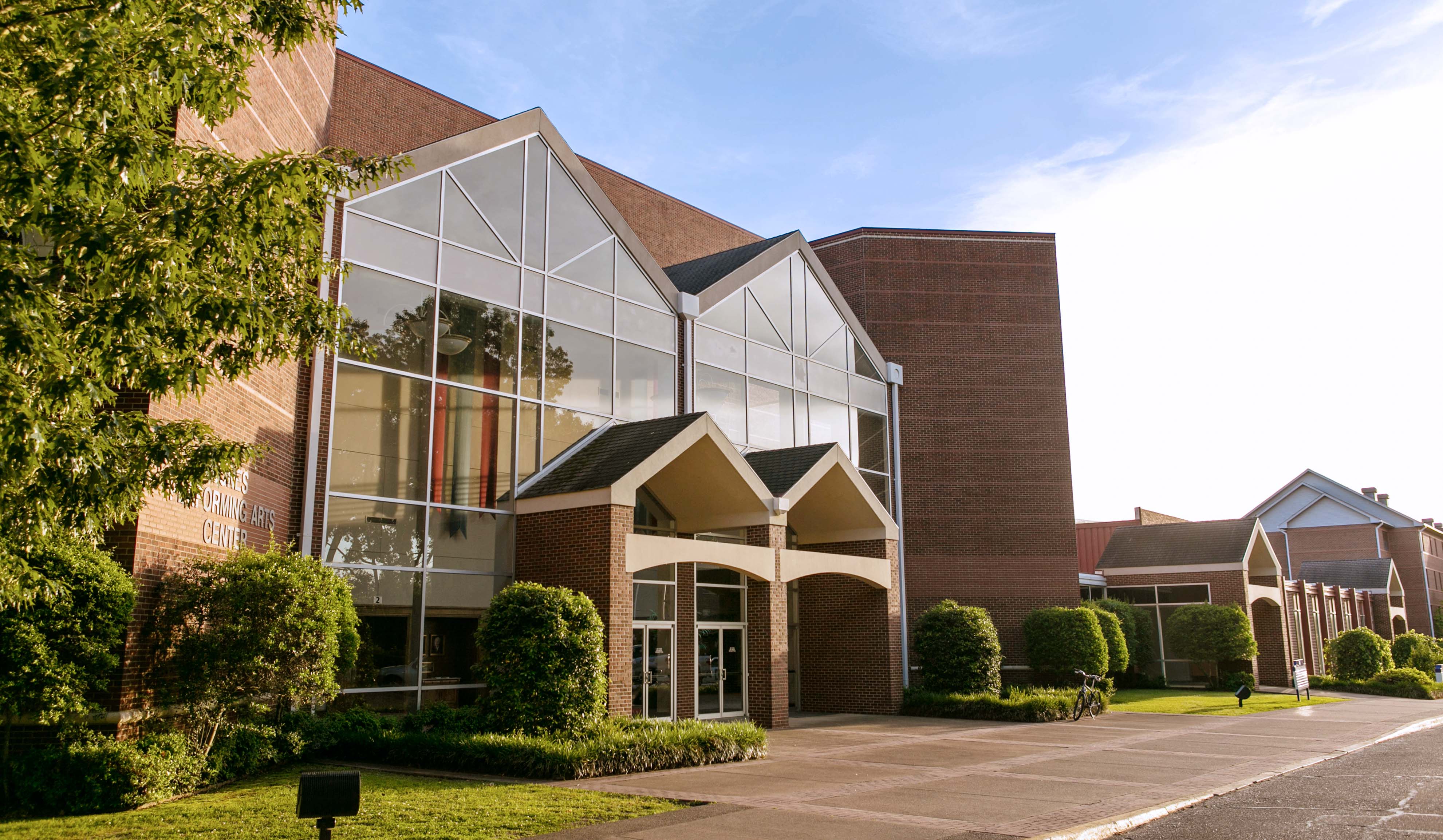 Ouachita's Department of Theatre Arts to present "Godspell" from April 7-10
Ouachita Baptist University's Department of Theatre Arts will present the 2012 revival of "Godspell" by Stephen Schwartz from Thursday-Sunday, April 7-10, in Jones Performing Arts Center, 409 Ouachita Street. Shows begin April 7-9 at 7:30 p.m.; a matinee performance will be held April 10 at 2:30 p.m. The production is open to the public.

Ouachita theatre department presents musical by senior Sammy Campione from Feb. 16-21
The Department of Theatre Arts at Ouachita Baptist University will present "Tanglewood," a musical written and directed by senior Sammy Campione, from Feb. 16-21 in Verser Theatre, 409 Ouachita Street.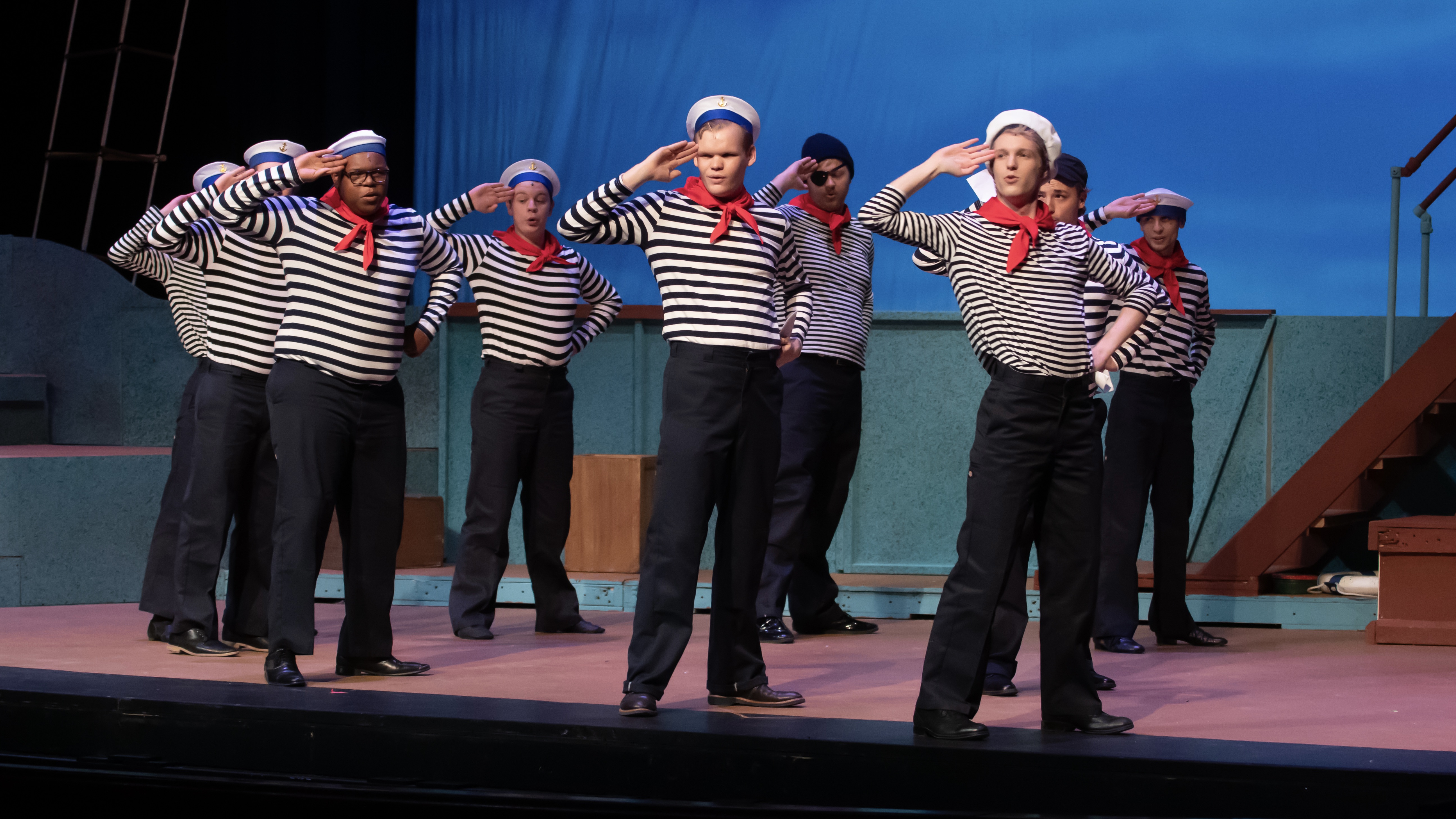 Ouachita to present the comic opera "H.M.S. Pinafore" Nov. 4-7
Ouachita's Division of Music and Department of Theatre Arts will present the comic opera "H.M.S. Pinafore" by W.S. Gilbert and Arthur Sullivan from Thursday-Sunday, Nov. 4-7, in Jones Performing Arts Center. Performances will take place Thursday-Saturday at 7:30 p.m., with a Sunday matinee at 2:30 p.m.
The School of Performing Arts is committed to providing you with an outstanding experience in wonderful facilities with cutting-edge instruments and equipment. We strive for a balance between a Christian education and professional education through a challenging atmosphere of creativity and collaboration. We are dedicated to facilitating critical thinking, the creative process and personal expression by developing and maintaining curricular and performance programming which emphasizes the creative process.
GET IN TOUCH
Have a question about Ouachita? Want more information? Shoot us a message!