Our faculty advise students, research and rotate teaching the survey, Introduction to Historical Studies, Topical Seminar and Research Seminar courses. They even keep a stash of Dum-Dums ready in the departmental office and would be happy to discuss the study of history at Ouachita. We are always keen to connect with students, future students and families.


---
Full-Time Teaching Faculty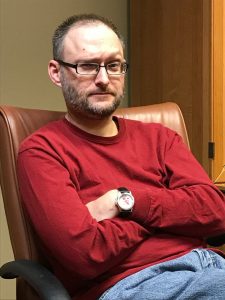 Christopher Ryan Mortenson, associate professor and department chair

Christopher R. Mortenson came to Ouachita in August of 2008. He earned a B.A. from Cornell College in 1997, M.A. from the University of Nebraska at Kearney in 1999, and Ph.D. from Texas A&M University in 2007. He has completed multiple book reviews, and has participated in panels for the Society for Military History Conference, the Ohio Valley History Conference, the Arkansas Historical Association and the Arkansas Association of College History Teachers (AACHT). He served as the AACHT's president from October 2012 to October 2014. He also continues revisions on a book manuscript, contracted for publication with Oklahoma University Press. The manuscript is tentatively titled "Lew Wallace, the Civil War, and Political Generalship."

Signature Courses: Colonial North America and the Revolution, The Fragile American Republic, Civil War and Reconstruction, The Antebellum South, The New South, US Military History
OBU Box 3695 870.245.5544 email | CV
---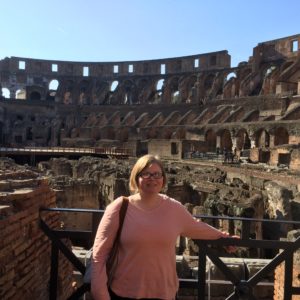 Bethany E. Hicks, associate professor and Fulbright faculty advisor
Bethany Hicks is a specialist in Modern European History, with an emphasis on Central and Eastern Europe during the Cold War. A native of Kalamazoo, Michigan, Professor Hicks received her B.A. in History and German from Western Michigan University (2003) and a Ph.D in Modern European History and Migration Studies from Michigan State University (2010). Before coming to Ouachita in August 2010, she served as a Fulbright IIE Dissertation Fellow in Germany at the Institute for Migration and Intercultural Studies at the University of Osnabrück (2008-2009). Dr. Hicks's current research interests include the state ransoming of East German political prisoners during the Cold War, the interplay between history and memory in civil society, and east-central European migration. During her Spring 2019 sabbatical she served as a Visiting Professor of History at the University of Gdańsk. Hicks has written book reviews for journals including International Migration Review and EuropeNow and most recently published a chapter on German migration in East Central European Migrations During the Cold War: A Handbook (DeGruyter, 2010).
Signature Courses: The World at War, Europe since 1945, Revolutionary Europe, topical seminars in history and memory, material culture, migration studies, and the history of everyday life
OBU Box 3750 870.245.5548 email | CV
---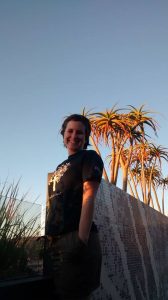 Myra Ann Houser, assistant professor and coordinator, BA in social justice studies

Myra Ann Houser teaches courses on Africa and the Caribbean. An OBU alumna, she received her BA in history, mass communications, and Russian (2007), then an MA in comparative history from the College of William and Mary (2009) and PhD in African and African Diaspora History at Howard University (2014). She has also been a visiting researcher at the University of the Western Cape and received research funding from Phi Alpha Theta, the American Historical Association, Columbia University, and the Tokyo Foundation. She is interested in many things, primarily legal and intellectual histories of decolonization and transnational anti-apartheid work. She has published in Atlantic Studies, History in Africa, Human Rights Review, and Safundi, in edited volumes, and on professional blogs. She is currently revising a monograph on the Southern Africa Project of the Lawyers' Committee for Civil Rights Under Law.

Signature Courses: (Introduction to) African History, Apartheid, The Caribbean, Colonial Africa, Decolonization, African Enslavement, Introduction to Social Justice, seminars and practicums in Social Justice Studies
OBU Box 3744 870.245.5547 email | CV
---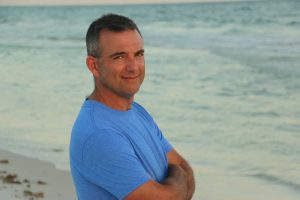 Kevin C. Motl, R. Voyt Hill Associate Professor

Signature Courses: The Gilded and Progressive Era, Twentieth Century America, Modern America, History of American Women
OBU Box 3669 870.245.5512 email | CV
---
Additional Full-Time Equivalent Faculty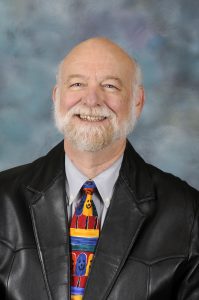 Ray Granade, professor and director of library services
OBU Box 3742 870.245.5120 email | CV
---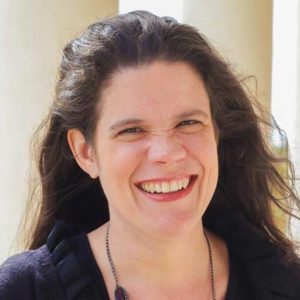 Monica L Hardin, associate professor and
special assistant to the president for graduate and professional studies

Monica Hardin has been at Ouachita since 2018. She is a 1998 OBU alum, where she earned a degree that no longer exists: BSE: Social Studies and Spanish. She holds the M.A. and Ph.D. in Latin American History (2003, 2006) from Florida State University, where she worked with Rodney D. Anderson on the NEH-funded Guadalajara Census Project. Her book, Household Mobility and Persistence in Guadalajara, Mexico: 1811–1842 was released in 2016 with Lexington Press. She is grateful to be included on the History Department's faculty roster while she serves as Special Assistant to the President for Graduate and Professional Studies.
OBU Box 3753 870.245.4281 email
---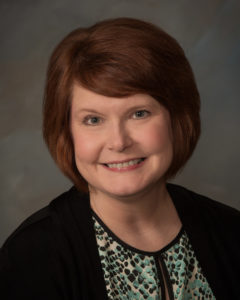 Lisa K. Speer, associate professor, university archivist, and public history coordinator

Lisa K. Speer returned to Ouachita in February 2018. A 1984 graduate of OBU with a B.A. in History, Speer currently also serves as Acting Archivist in Riley-Hickingbotham Library. Before returning to OBU, Speer held the position of State Historian and Director of the Arkansas State Archives from June 2013 to February 2018. In addition to her undergraduate degree in history, Speer also earned M.A. (1991) and Ph.D. (1998) degrees in American History from the University of Mississippi, and a Master of Library and Information Studies degree from The University of Alabama (2000). Prior to returning to her native state of Arkansas in 2013, Speer served as Associate Professor and Head of Special Collections at Southeast Missouri State University for 12 ½ years. She also worked in Special Collections at both the Universities of Mississippi and Alabama from 1993-1999.

Signature Courses: Archival Studies, Local and Community History, Grant Writing