Counseling: M.A.
Do you want to choose a career that makes a meaningful difference in the lives of others? Set to launch in Fall 2024*, Ouachita's low-residency Master of Arts degree program in counseling with a specialization in clinical mental health counseling equips students to become Licensed Professional Counselors by training them in the assessment, diagnosis and treatment of mental and emotional disorders. At Ouachita, you'll be part of a small cohort that gains classroom knowledge and hands-on learning experience from professionals in the field as you develop the skills to treat clients professionally and ethically in response to the global mental health crisis. The program offers training grounded in a biblical worldview. Graduates learn to treat a diverse client population and will be able to offer faith-based Christian counseling for clients seeking those specialized services.

Applications open Spring 2024 for enrollment in August 2024.*
*pending approval from the Higher Learning Commission


---
Want to join a virtual info session? Register for a Counseling OuachiTalk!
Licensed Professional Counselors are equipped to pursue careers in a variety of settings, including:
Community Mental Health Centers
Hospitals
Non-Profit Organizations
Prisons
Private Counseling Agencies
Rehabilitation Centers
School Districts
No particular undergraduate degree or area of concentration is required for acceptance to this program.
"It is easy to look around the world right now, see all the anxious, angry people and feel like there is nothing we can do. This program allows us to train students to walk beside people in their worst moments and help those who are truly hurting. Our goal is to train up a new generation of ethical, competent, Christian counselors who can really make a difference."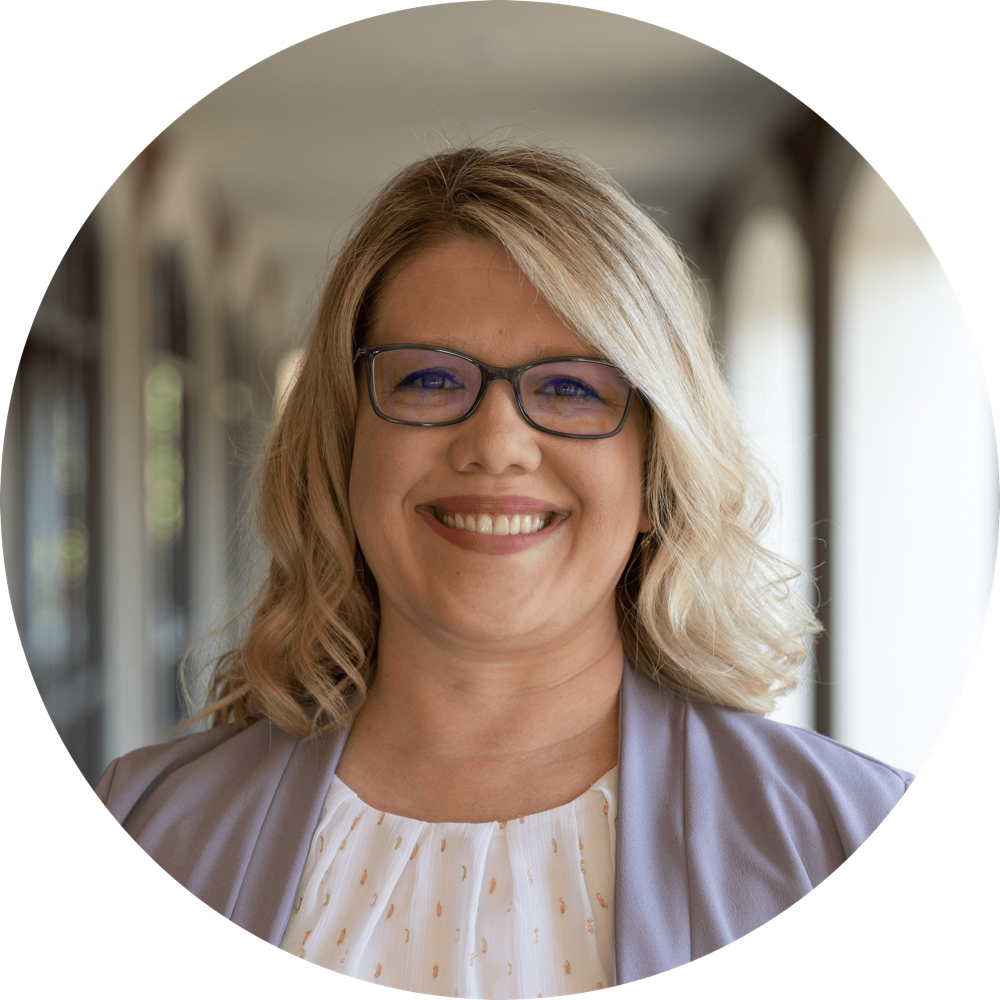 Sandra Gilliland, Ph.D., LMFT
Professor and Director, Mental Health Counseling Program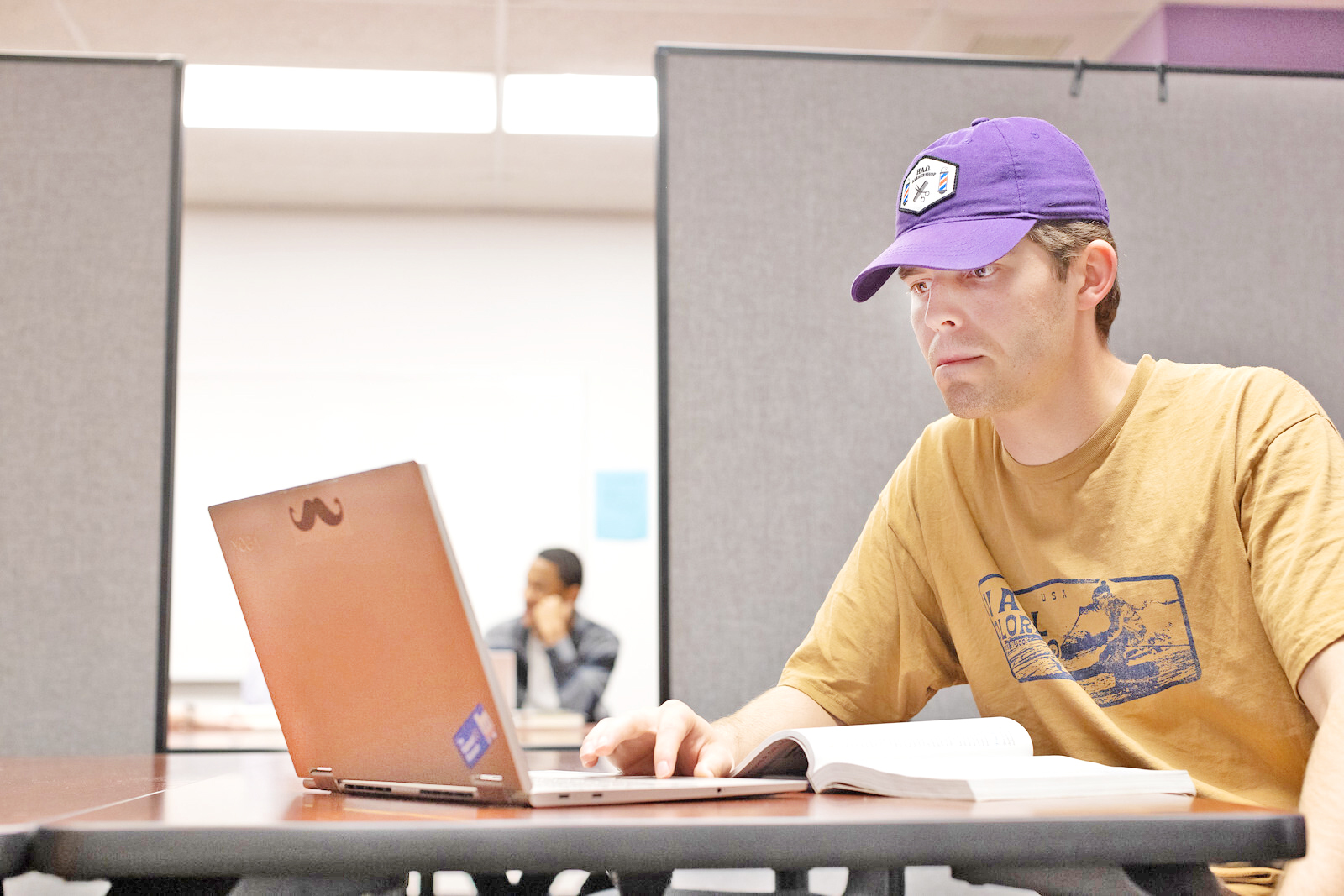 No Background? No Problem
Are you an undergrad planning to move right into a master's program after graduation? Someone who's re-entering the job market, or maybe contemplating a career change? Our MA degree program in counseling is offered in a low-residency format that provides flexible scheduling to students in all walks of life. There's no ceiling on age, and no background in psychology is required!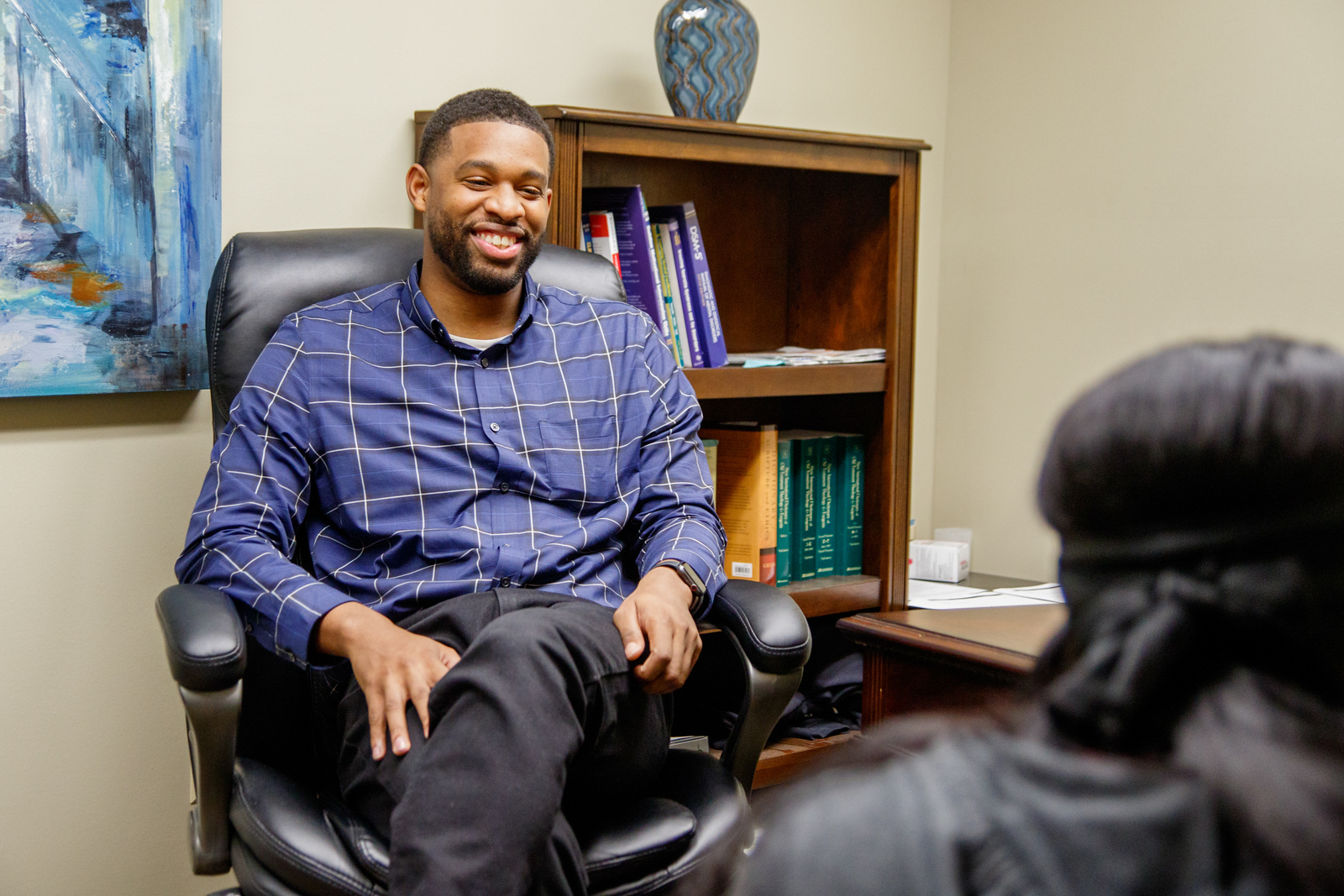 High Standards, High Achievement
Since our program is seeking CACREP accreditation, it's designed to meet the highest standards for quality and innovation. You'll be trained by professional therapists; your coursework will prepare you to take the National Counselor Exam upon graduation so you can become licensed in Arkansas, as well as many other states that are part of the CACREP Compact.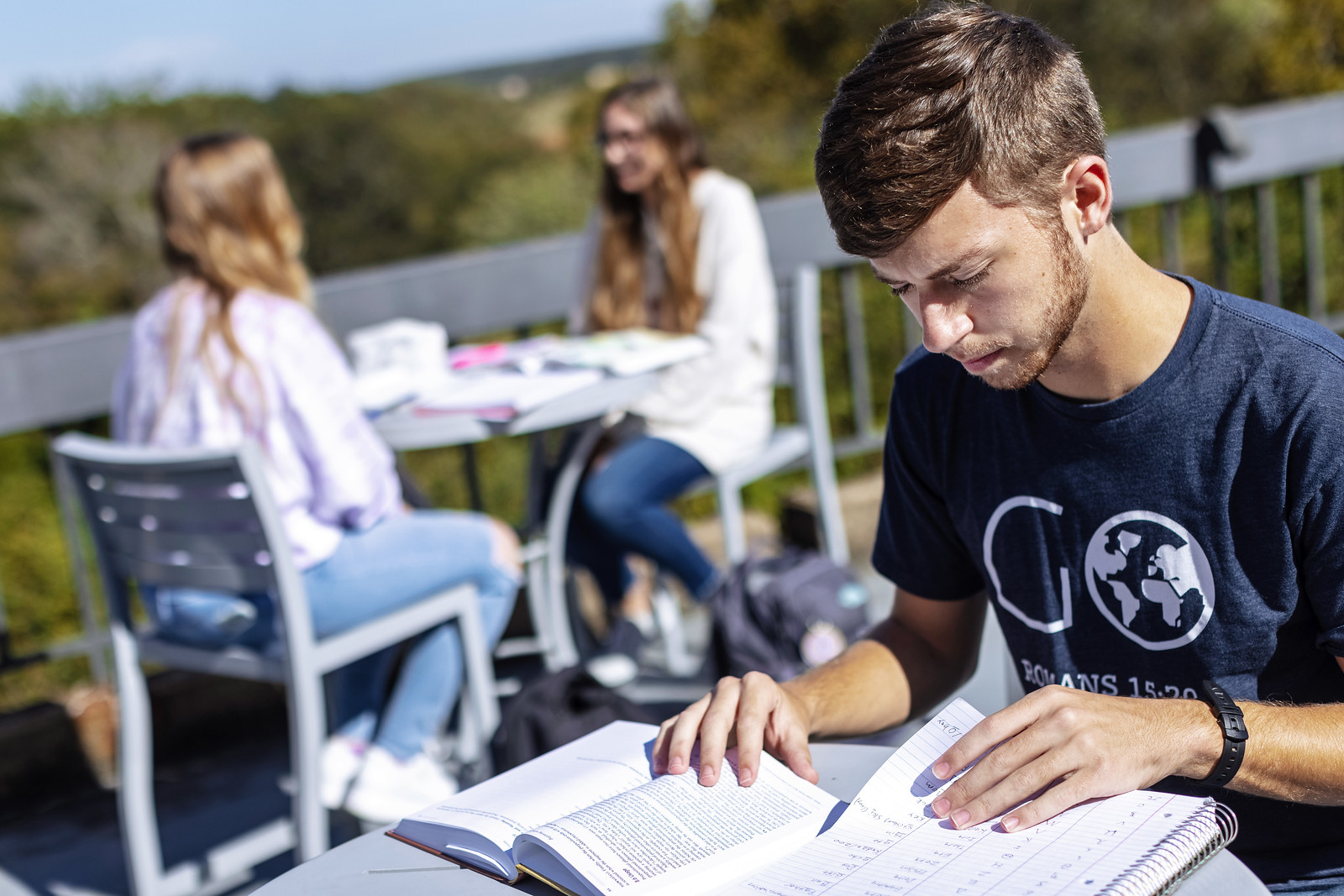 Academic Rigor, Faith Integration
Classroom instruction at Ouachita is grounded in a biblical worldview. Professors will challenge you and encourage the academic and spiritual growth necessary for you to excel in a demanding profession. You'll have the opportunity to graduate from a competitively priced MA program having been equipped with the tools to provide ethical, faith-integrated counseling in a variety of settings.
Our Mission
makes the difference.
In the wake of the COVID-19 pandemic, anxiety levels have increased significantly in nearly every segment of society; in turn, the need for skilled, compassionate clinical and mental health counselors has grown exponentially. Ouachita's MA degree program in counseling dovetails with the university's mission and vision: to prepare students for lives of meaningful work and reasoned engagement with the world, training a new generation of ethical, Christian, competent Licensed Professional Counselors to help their clients find healing and hope.
Year One
| | | |
| --- | --- | --- |
| Orientation to the Counseling Profession* | Fall Term I | 3 hours |
| Theories of Counseling | Fall Term II | 3 hours |
| Professional Ethics and Legal Issues* | Fall Term | 3 hours |
| Psychopathology and Psychopharmacology* | Spring Term I | 3 hours |
| Human Growth and Lifespan Development | Spring Term II | 3 hours |
| Counseling Skills and Techniques* | Spring Term | 3 hours |
| Biblical Foundations for Counseling** | Summer Term | 3 hours |
| Assessment Techniques in Counseling | Summer Term | 3 hours |
Year Two
| | | |
| --- | --- | --- |
| Case Conceptualization and Treatment Planning* | Fall Term I | 3 hours |
| Group Process and Counseling* | Fall Term II | 3 hours |
| Research and Program Evaluation* | Fall Term | 3 hours |
| Crisis and Trauma Counseling** | Spring Term I | 3 hours |
| Relationship Dynamics and Family Systems** | Spring Term II | 3 hours |
| Counseling Practicum*** | Spring Term | 3 hours |
| Social and Cultural Diversity** | Summer Term I | 2 hours |
| Program Elective: Special Topic** | Summer Term II | 2 hours |
| Internship I*** | Summer Term | 2 hours |
Year Three
| | | |
| --- | --- | --- |
| Addiction Therapies** | Fall Term I | 3 hours |
| Lifestyle and Career | Fall Term II | 3 hours |
| Counseling Capstone for CMHC** | Fall Term | 3 hours |
| Internship 2*** | Fall Term | 3 hours |
*Requires in-person intensive and synchronous class meetings Thursdays from 6:30-8:30 p.m. CST
**Requires synchronous Zoom activity (class meets Thursdays from 6:30-8:30 p.m. CST)
***Requires weekly supervision meeting
Admissions Requirements for the M.A. in Counseling:
3.0 minimum cumulative GPA on a 4.000 scale or 3.0 in last 60 credit hours of bachelor's degree
A letter of interest to give the counseling faculty a sense of why you want to pursue a degree in counseling
Your letter of interest should include:

A short description of what led you to the counseling profession.
An explanation of why you want to get your degree at Ouachita Baptist University in a program that integrates Christian faith into your counseling education.
Information on how you plan to balance the degree requirements with any other personal or professional responsibilities in your life.
**Please practice appropriate self-disclosure as you write this letter of interest by not disclosing anything such as history of abuse or traumatic events that you endured. This letter of interest should be two pages and double-spaced.
Three letters of reference with evaluation forms indicating evidence of character and capability to successfully serve as an effective mental health professional
Admission interview with program faculty
National Criminal Background Check and Sex Offender Registry Check
All admitted students must achieve a grade of B or better on all COUN coursework to satisfy Arkansas state requirements for licensure.
Students will be evaluated continuously throughout the program. This evaluation process is performed to fulfill our CACREP and professional gatekeeping responsibilities and to ensure that each student has the skills and emotional maturity needed for a professional counseling career.
All admitted students will be formally assessed at the end of their first semester to ensure they are making adequate progress. Evaluations include academic coursework, professional behavior, respect for diversity and ratings from interviews with a CORE faculty member. Students who are not making adequate progress will be given a remediation plan.
Remediation plans may include asking students to seek individual counseling, tutoring, mentoring or other specific ways to target identified areas of concern.
All admitted students will be evaluated by the Counseling Review Board prior to being approved to start the Practicum Course to ensure they are making satisfactory progress. The Counseling Review Board will consist of the Core faculty members and two additional Ouachita faculty from different disciplines. Each student will be evaluated based on the following criteria: academic course work, written Statement of Practice and scores on Competency Exam.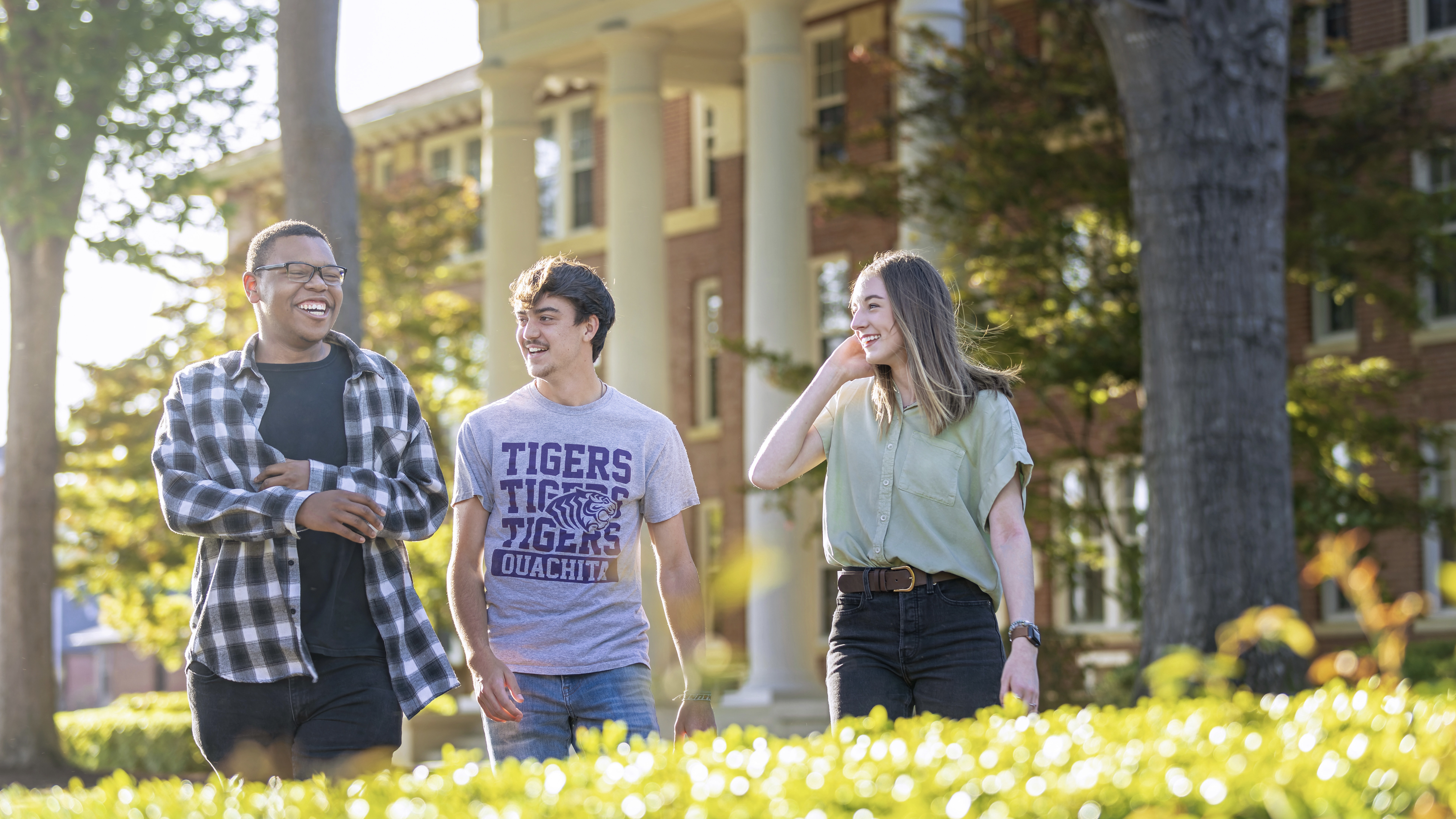 Ouachita's Fall 2023 enrollment highest in 57 years
Ouachita Baptist University has reported its highest enrollment in 57 years, with a Fall 2023 headcount of 1,815.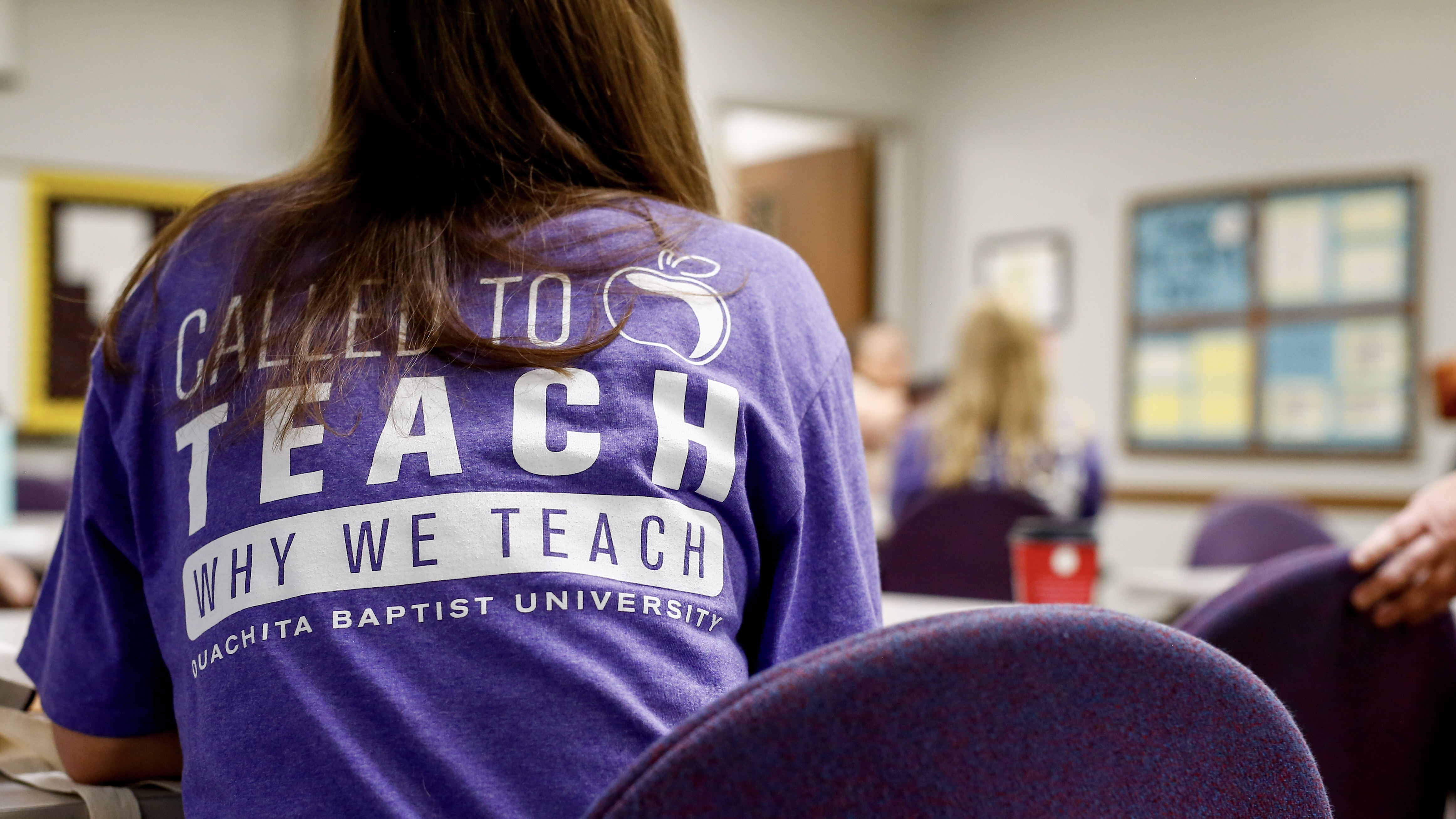 Ouachita to host Called to Teach Conference on July 21
Ouachita Baptist University's Huckabee School of Education will host its annual Called to Teach Conference on Friday, July 21, in Walker Conference Center, 485 Campus Drive. Called to Teach is open to the public; attendees can receive six hours of professional development credit through the Arkansas Department of Education.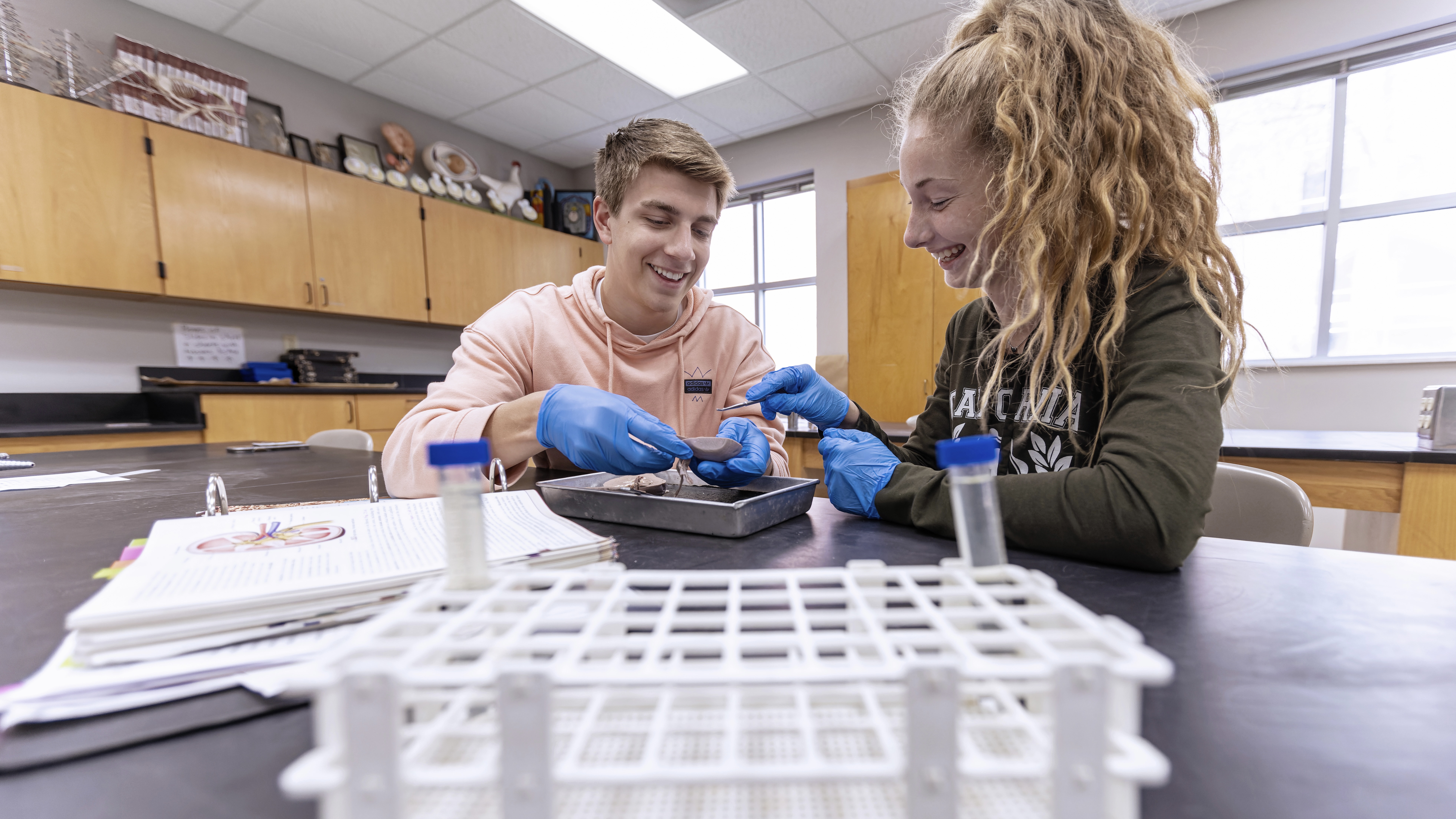 Ouachita's spring enrollment highest in 26 years
Following record fall enrollment, Ouachita Baptist University has reported its highest spring headcount in more than 26 years with a total Spring 2023 enrollment of 1,682.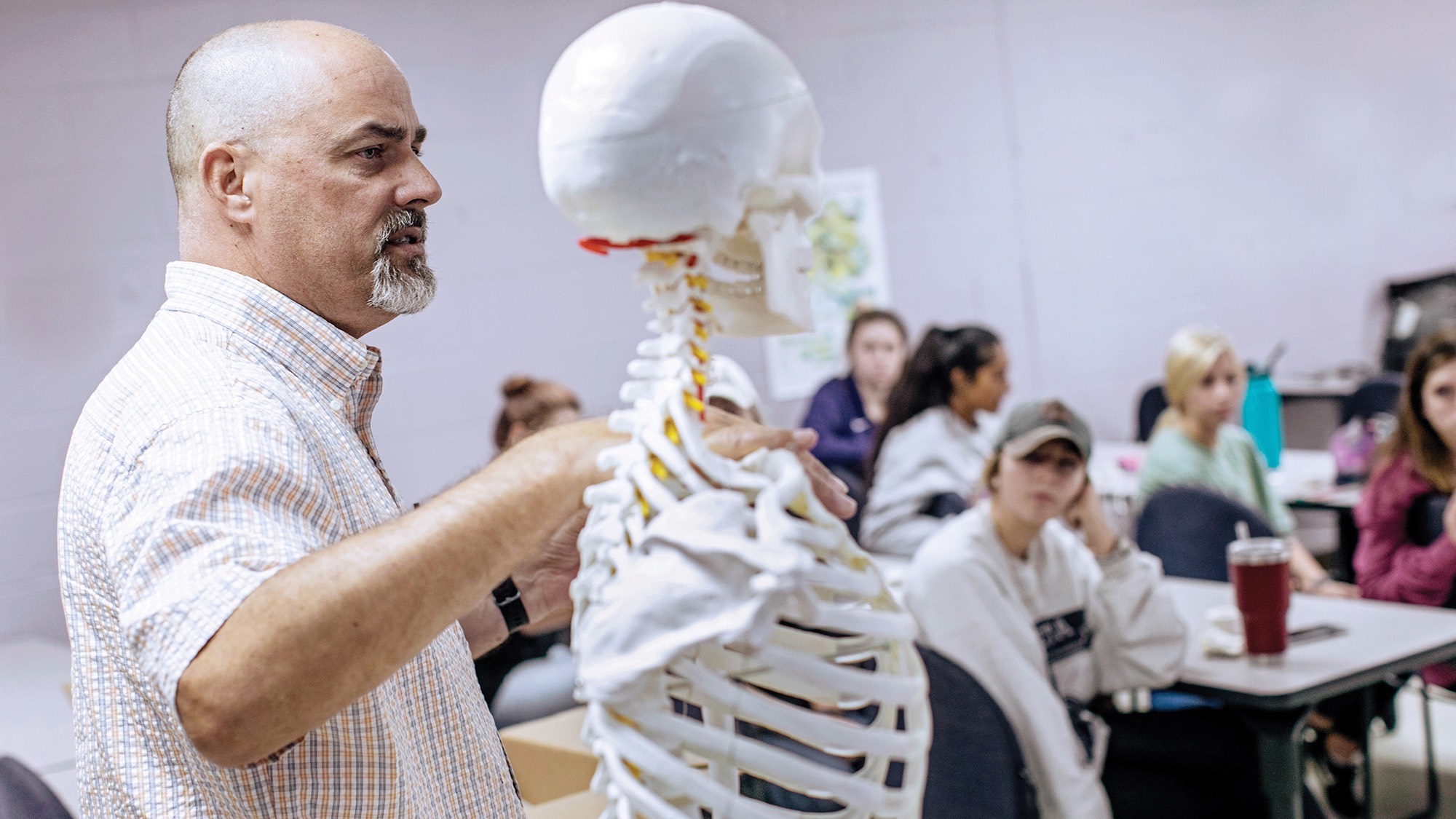 Ouachita introduces Master of Science degree in exercise science
Ouachita will expand its kinesiology program to include a Master of Science degree in exercise science, expected to launch in Fall 2023. Housed in the Huckabee School of Education, the master's degree pathway will be built around the concept of recognizing exercise as medicine—an emphasis that has been foundational in the way Ouachita's Department of Kinesiology approaches instruction.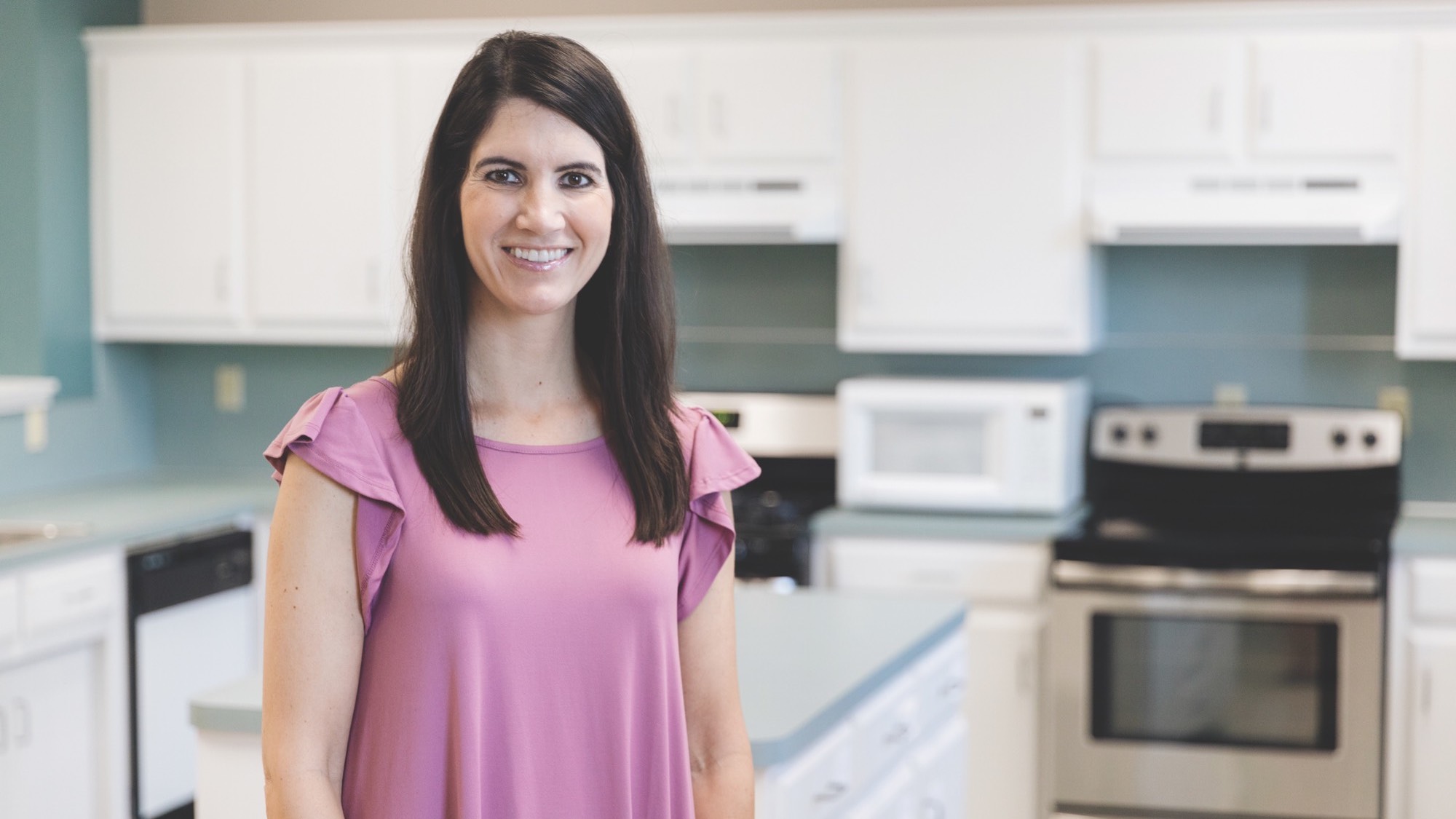 Holly (Burris) Kyzer ('00)
Growing up around Ouachita's campus, Holly Kyzer knew Ouachita was going to be an integral part of her life, but she never guessed she would be a faculty member, much less an instrumental part of re-launching graduate programs at the university.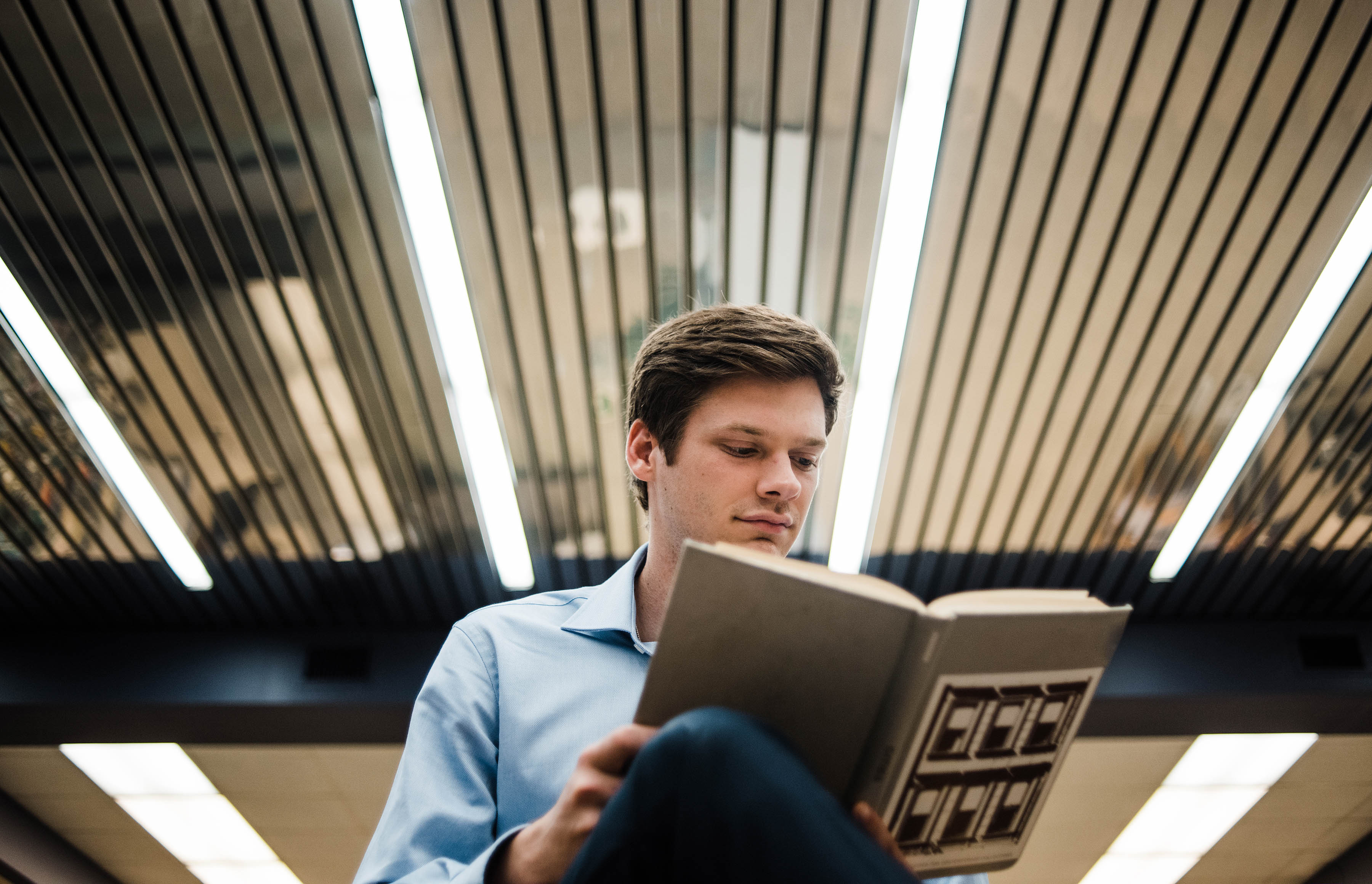 GRADUATE & PROFESSIONAL STUDIES
Graduate and Professional Studies at Ouachita seeks to be a source of ongoing intellectual and spiritual growth for those pursuing lifelong learning or career advancement. Ouachita fosters community through relationships with classmates and professors in all learning environments. Through innovative modalities, fields and approaches, these programs prepare Ouachita students for success in a variety of fields.
GET IN TOUCH
Have a question about Ouachita? Want more information? Shoot us a message!